Health
The woman remained in "hell" for nine years after poor postpartum care.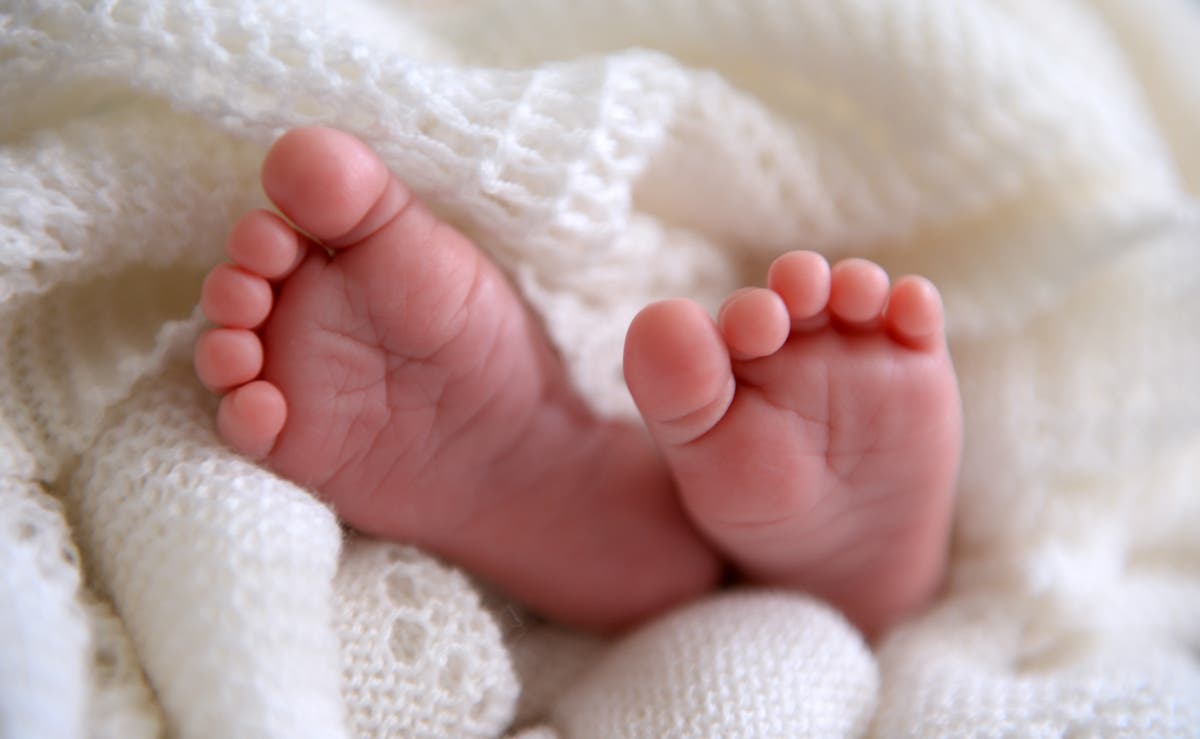 She has been living as a "prisoner" in "excruciating" pain for nine years, and Kate still faces the prospect of surgery to resolve horrific postpartum errors.
Despite a difficult birth at Leeds General Hospital, Kate described the atmosphere in the Trust Chamber of Labor as a "favorite".
However, her experience quickly turned into "hell" after she was told she had third-degree tears and was placed in a ward after giving birth, where she was described as "terrible".
A few days after the discharge, which occurred before she could make a bowel movement, Kate said she was left with a "scream of pain" at home, "a lot of bleeding from the back canal" and "incontinence."
Despite reporting these symptoms to the maternity ward, Kate was told it was a "normal" experience.
"I felt like no one was listening to me," Kate said.
Finally, after seven and a half weeks of pain, Kate was sent to a physiotherapist, where she described being forced to stand naked in the middle of the room, saying: "We have to get rid of the belly, you have to go to the gym. Program ".
"I was just crying. I could not sit normally; How should I go about exercise bike?
Although she reported that "I felt as if the world was falling from my front and back passage", Kate's medical records recorded that she had no problems.
Six months later, when she was living in "severe pain" with "burst diarrhea" and was unable to leave home, the NHS told her her symptoms ranged from postpartum depression.
At the end of her maternity leave, Katie was forced to return to work, where she "had constant pain and accidents." Five months later he was forced to quit his job because it was "just too much".
Throughout this time, doctors argued that Kate's symptoms were due to postpartum depression, until more than a year later, tests finally revealed how bad her physical condition was.
He was referred to a colorectal surgeon, who found that his anal sphincter was "completely open, as if it had never been sutured."
After surgery to resolve the problem in 2015, Kate developed sepsis, almost lost her life, which means it took 18 weeks for the wound to heal.
However, his ordeal did not stop there. He has developed nerve damage, chronic pelvic pain, incontinence, coxalgia and prolapse as a result of neglecting his problems for so long.
By 2022, nine years later, he is now awaiting colostomy bag surgery – the only option to address his pain.
Told Kate Independent"I have to plan the whole day where I am going. I need to know where the toilets are. I do not leave the house. I feel like a prisoner in my own home for nine years.
"It makes me think very emotionally about everything they used to do to me. This not only affected my life, it also affected my partner and family. I lost so much time that I will never come back. I could not enjoy life and do what every mother does with her babies.
"There was no care, no compassion, nothing. No one cared about me except my surgeon in Sheffield. I forgot how it feels to feel normal. I do not remember living without pain.
"No other woman should have to go through something like this. If my story only helps one woman to express herself and ask for the help she really deserves, then I honestly feel at peace. "
Dr. Phil Wood, Chief Medical Officer at Leeds Teaching Hospital, said: "I am saddened by the ongoing medical challenges Kate has experienced and have confirmed that an investigation has been made into her difficult medical history, which has led to a reconciliation and recognition that although not negligent, There were non-standard care items.
She says the trust is constantly reviewing the quality of her care and although it does not help Kate, she has made a number of changes over the last six years.
Katie got in touch Independent By CHARITY MASICWhich supports women who have suffered severe maternal perineal trauma during childbirth known as OASI (Obstetric Anal Sphincter Injury).
Jen Hall, MASIC co-ordinator for social media and the website, said: "Women who have suffered these injuries often suffer from silence, social stigma and shame, and a lack of life-changing impact on their mother's birth injuries. Seeking help is difficult and awkward and many doctors are unaware of the problem.
"Health professionals are reluctant to discuss the long-term effects of scaring pregnant women for fear, and there is a lack of multidisciplinary care in the NHS to support the complex needs of severe perineal injury." We want to see improved identification, diagnosis and treatment of birth defects in the NHS and listen to women's concerns and not consider it a "normal" postnatal experience.
The woman remained in "hell" for nine years after poor postpartum care.
Source link The woman remained in "hell" for nine years after poor postpartum care.