Tech
The Walking Follo app raises £ 215k in VC funding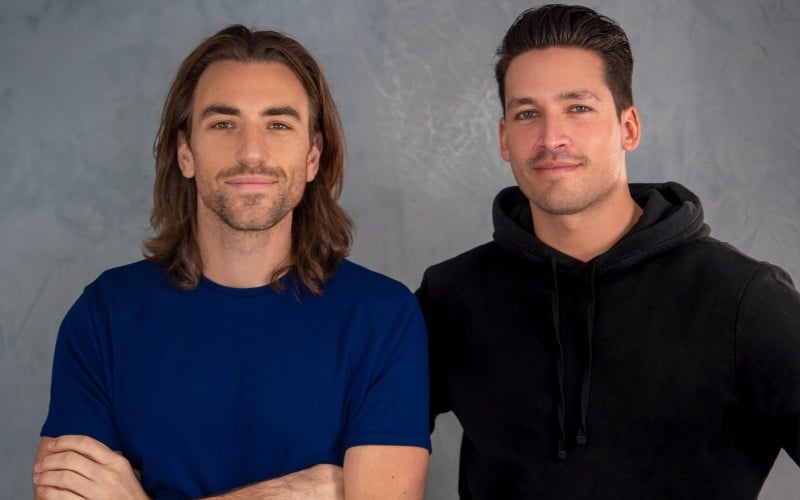 Automated walking safety app Follo secured a £ 215,000 investment led by venture capital firm Jenson Funding Partners with angel investors participating as part of an ongoing round.
The company was co-founded by two lifelong friends, film and television producer Chris Miller and financial advisor Charlie Pothecary, who sought to do something new and more impactful.
The idea for Follo was born in early 2021 in response to a series of high-profile attacks and incidents involving walkers.
Miller and Pothecary did some research on walking safely and couldn't find an app that can automatically send alerts when needed, without the user having to interact with their device.
Follo allows the user to trigger a trip to the specified destination as they would with a normal navigation app.
In addition to guiding the user to his destination, Follo monitors his device for unusual activities, such as changing speed, movement or position.
Should they deviate from their chosen route, stop moving for a significant period of time or increase speed, for example, Follo will check in with a timed notification that automatically pings the user's phone.
Hopefully, the user can reply to confirm their safety, but if they are unable to do so by the end of the timer, SMS alerts will be sent to their chosen key contacts, containing a link to their location and the reason for the notice.
Charlie Pothecary, co-founder and director of Follo, said, "While searching for investors, I avoided the usual path of browsing VC listings and searched for startup news instead. Meeting stories of Jenson's high level of activity supporting innovative apps and services like ours was really encouraging and I got in touch immediately, already creating a great partnership. It's great to have them aboard along with our angels as we plan to take Follo to the next level. "
Chris Miller, co-founder and director of Follo, added: "Looking ahead, Follo has limitless possibilities. In addition to our current free walking safety model, the investment will be used to promote marketing and brand awareness. "
Sarah Barber, CEO of Jenson Funding Partners, said: "Even if there are pre-existing personal security apps on the market, they can be alarming. Charlie and Chris were aware of this and created a beautiful and positive brand that can adapt to the user's lifestyle, be it women or men, or old or young, walking alone. "
The Walking Follo app raises £ 215k in VC funding
Source link The Walking Follo app raises £ 215k in VC funding