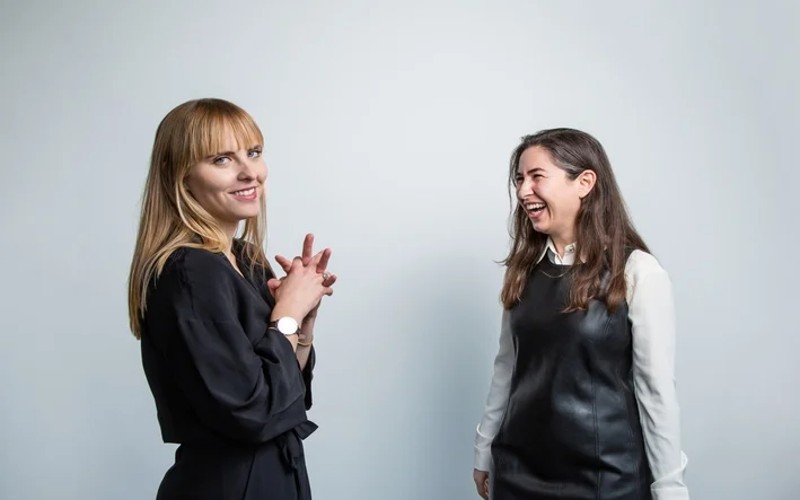 Health technology
Investment
Vira Health, the company behind the Stella menopause app, has raised £ 9.2 million in new funding to improve women's long-term health.
The latest funding from Octopus Ventures and US VC Optum Ventures builds on a previous $ 2 million funding round that attracted investment from LocalGlobe, MMC and Amino Collective, among others.
The new investment will support the growth of the Stella app in the US market, clinical trials and the addition of drugs and telemedicine.
"Better menopause care is critical in the fight for gender equity in the workplace," said Andrea Berchowitz, co-founder and CEO of Vira Health.
"The Stella app offers women a highly personalized, completely private and always-on treatment option. It is designed for a variety of companies looking to expand their employee benefit schemes. Our goal is to add more employers to Stella this year. "
Stella is Vira Health's first digital therapy product and was launched in the UK in 2021. It supports women by offering personalized menopause treatment plans based on their specific symptoms.
Stella combines complex lifestyle and behavior change guidance into simple, easy-to-follow weekly lessons. It offers the opportunity to interact with qualified experts and a range of additional resources, including guided meditations, teaching materials, exercises, recipes and online lessons.
"Menopause is a huge but underserved and underfunded market," said Kamran Adle, healthcare investor at Octopus Ventures. "1 billion women, or about 12% of the world's population, are expected to go through menopause by 2025 and we are thrilled to be working with the Vira Health team."
Vira Health says many workplaces have shown increased support for menopause in 2020, writing new menopause policies, naming "menopause champions" to alert employees to information and resources, and improving the cut and fabric of uniforms.
The startup's goal is to make Stella available to more women through employer benefits in 2022.
"Menopause is a time in a woman's life where we can fundamentally change the trajectory of health throughout life," said Dr. Rebecca Love, co-founder of Vira Health.
"It is scandalous that we have not focused more on treating menopause. Stella provides women with the relief and support they need with symptoms such as sleep problems, incontinence, mood swings, hot flashes and many more, and helps women improve brain, bone and heart health. in old age ".
The startup behind the menopause app Stella is targeting the US market
Source link The startup behind the menopause app Stella is targeting the US market