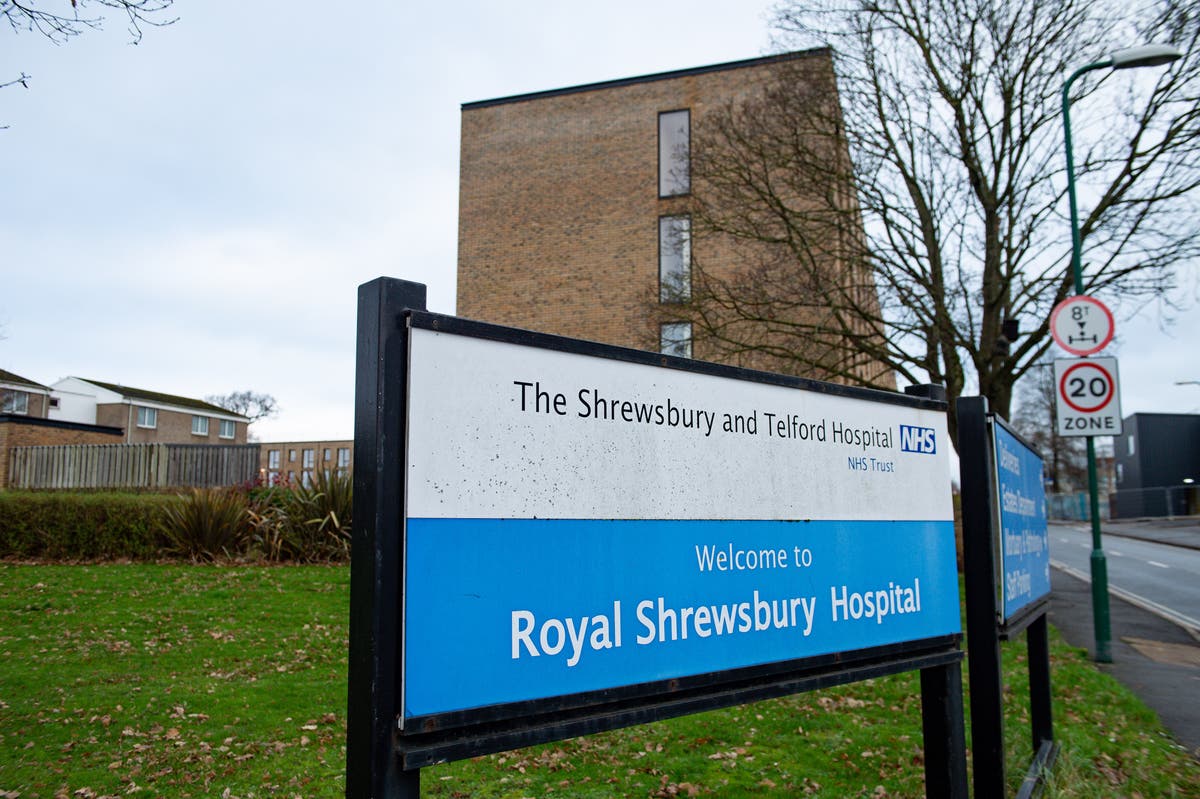 The scandal hit Shrewsbury The NHS Trust has been fined more than მილი 1 million after it pleaded guilty to two counts. PatientsUnsafe due to death Care.
The Shrewsbury and Telford Hospital Trust were fined Wednesday after a hearing in the Telford Magistrates court.
Judge Paul Goldspring has imposed a fine of 000 800,000 on one of two counts in connection with the death of 31-year-old Mohammed Ismail Zaman and an additional 3 533,334 on the death of 83-year-old Max Dingle.
The court heard that Mr Zaman died in 2019 after suffering heavy blood loss during dialysis, as reported Independent.
The Care Quality Commission (CQC) has placed another charge of confidence in the death of Mr Dingle, who died in May 2020 after his head fell between a bed railing and a mattress.
Sentencing at Shrewsbury and Telford Hospital NHS Trust, Judge Goldspring said the families of two patients who died at Royal Shrewsbury Hospital in 2019 and 2020 had experienced "incredible grief".
The Shrewsbury and Telford Hospital Trust was at the center of the NHS's largest investigation into poor maternity care, which found that nearly 300 babies died or brain damage last month due to trust failure.
Trust was previously fined 000 4,000 by the CQC in 2020 after it was found that he had failed to's patient's in the A&E for 15 minutes. However, this fine was not related to the recent prosecution.
Opening the facts against Trust, CQC's attorney Ryan Donogi said that the failure of the care provided to Mr. Zaman was the lawful cause of his death for which Trust is responsible.
Mr Zaman (known as Bolly) attended Royal Shrewsbury Hospital for dialysis on 18 October 2019.
The CQC said it could not ensure that staff would adequately follow the instructions regarding the connection lines attached to its bed, which could lead to their disconnection. Those officers found "heavy bleeding from the disconnected line" and sadly died.
A CQC lawyer said Mr Dingley's death had been "stuck between bed railings and mattresses" after he was admitted with chronic lung disease.
The alarm went off as soon as Mr. Dingley was found, the court heard and he was released, but he died of a heart attack.
Referring to Mr Dingley's death, Mr Donohu ​​said: "The basis for admitting guilt is that the failure exposed him to a significant risk of avoidable harm."
In a statement on the impact of the victim, which was read in court by Mr Dingley's son, the film said they had had a "very special relationship" for 57 years.
He also paid tribute to a retired police officer who lived in Newtown, central Wales, as a "mountain of man" who has always been a source of great advice.
The retiree's son flew from his home in Australia to the UK to visit his father, but was told he had died before he could be seen.
Fiona Alinson, CQC Midlands Network's Director of Operations, said: By he.
"Both patients fell severely due to the fact that the hospital did not conduct thorough and appropriate examinations to meet their needs."
Haley Flawell, director of nursing at The Shrewsbury and Telford Hospital Trust, said: "After today's trial, in which Trust took full responsibility and pleaded guilty to all three counts against us, we sincerely apologize and extend our sincere condolences. Frustration.
"We sincerely grieve for the pain and grief caused by the failure to provide care.
""A number of immediate steps have been taken following internal investigations and external reviews to ensure that steps have been taken to address the shortcomings identified in today's decision."
The NHS Trust was fined more than 1 1 million after the death of a patient
Source link The NHS Trust was fined more than 1 1 million after the death of a patient