Tech
The new CEO "marks an era of growth" at DeGould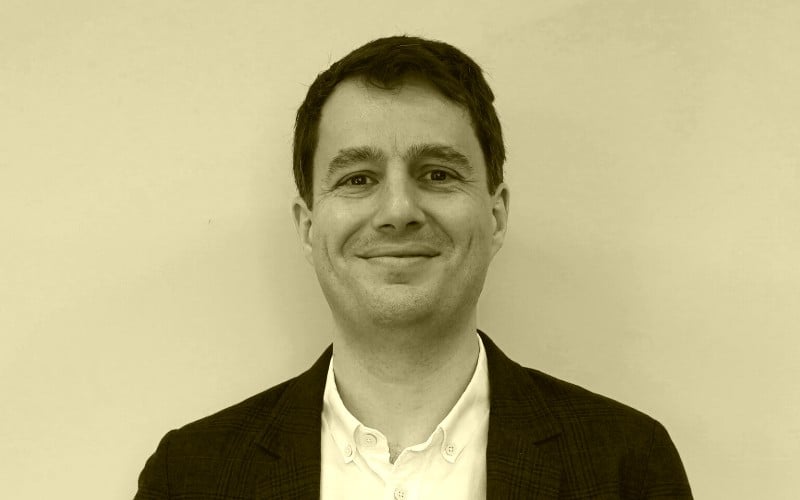 Transport
Appointments
Scale-up for automatic vehicle inspections De Gould has appointed a new CEO to mark a period of accelerated growth.
Mathew Holloway, an engineer by training, founded and led three successful high-growth technology companies, including PropTech Q-Bot.
He assumes the role of Ed Jones, who will remain at the Exeter company as chief commercial officer to further support the business expansion and addition of new customers.
Jones recently told our sister website TechBlast a bootstrapping startup trying to become a sustainable business cannot "snap" forever.
"As a company grows, you need different things. You need to recognize where you need the most help and organize yourself better – sometimes it can be a step to the side or back, but it allows you to start over, "she said.
"This is a growth process that we are going through. We have really good people and we need to keep integrating them to support what we need to do. "
He added upon Holloway's arrival: "We tried to secure additional technical experience and knowledge to complement the executive team. Matthew carries it in abundance.
"We are extremely proud of what we have achieved to date and Mathew will now have my full support to make sure we build on what we started and continue our rapid growth together."
As the world leader in automatic OEM vehicle inspections, De Gould is now entering its scale-up phase as the company gains more customers around the world. DeGould – ninth on ours TransportTech 50 ranking late last year – founded by Dan Gould ten years ago, has won contracts with more than 10 OEMs and currently supplies its solutions on three continents.
TransportTech 50 – The UK's Most Innovative Transport Technologies Creators for 2021
"The world of AI-powered vehicle inspection is advancing all the time and it looks like the perfect time to join DeGould at such an exciting time for business and industry," said Holloway.
"I look forward to working closely with my colleagues and colleagues to strengthen customer relationships, foster a great culture as we grow the team and take the company into this promising new chapter."
The appointment comes as DeGould continues to develop its solution offerings, including the latest product addition, Self-compact.
DeGould describes this as the ultimate digital vehicle inspection solution, combining Industry 4.0 AI damage detection with a small footprint and ultra-high resolution image capture.
"During this next phase of growth we will welcome more people to the team and my goal will be to make sure we keep a motivated and aligned team throughout this journey," added Holloway.
"In addition, I intend to establish processes that allow us to scale further, deliver continuous product innovation, while continuing to listen to our customers and put them at the heart of everything we do."
The new CEO "marks an era of growth" at DeGould
Source link The new CEO "marks an era of growth" at DeGould