Tech
The female founder's office hours at European level will still be the largest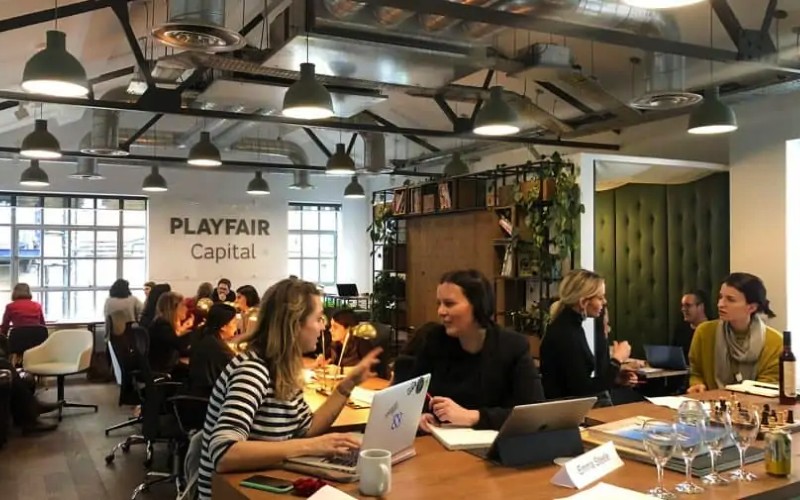 Investment
The largest edition of Female Founder Office Hours will be held on Tuesday, April 26th.
Playfair Capital and 125 of the world's leading venture capital funds, including Accel, Atomico, Balderton, Cherry, Creandum, Dawn, Notion, LocalGlobe, Point9, Octopus and Seedcamp, will hold remote office hours for over 300 founders from across Europe .
By eliminating the need for warm introductions and breaking down investment barriers, each founder will have the opportunity to meet four investors during a remote office hour to discuss their technology business idea, ask for advice, propose investments, or find a mentor.
The event is jointly organized by Playfair Capital, Tech Nation and Google for Startups. The previous six editions have seen a total of 4,000 individual mentoring sessions with the participation of over 1,000 founders and 150 investors.
To date, 21% of founders have raised funds after attending an event, with success stories including Anansi, Freyda, HIVED, Vira Health, Opply, dotte, and Walking on Earth. This equates to £ 280 million of total funding that has been disclosed.
This seventh event is part of a long-term effort to correct the gender imbalance in fundraising and will continue to use AI matching technology. This technology improves the relevance of the founder-investor pairing and should increase the likelihood of funding being secured.
"Two and a half years since the first edition of Female Founder Office Hours and I am delighted to see the impact being felt not only in terms of greater connections between founders and investors, but in higher funding amounts," he said. Chris Smith, Managing Partner of Playfair Capital.
"In the autumn, funding data showed that £ 184 million was raised by companies that have crossed over to FFOH; today this number exceeds 280 million pounds.
"Despite the positive momentum, we know there is still a lot to do and that is why I am pleased to announce Edition VII today and reiterate our continued commitment to this initiative."
Jeevan Sunner, associate of Playfair Capital, added: "We first launched Female Founder Office Hours in 2019 with 11 investors and 15 founders. The growth of the initiative since then has all been due to the support of the wider VC ecosystem – funds, accelerators, diversity groups and publications who have come together and dedicated their time to support our mission.
"We are thrilled to support our female founding community of 791 individuals and excited to see this grow further with the next event."
Lauren Nicholson, community leader of Tech Nation, commented: "[Founders' Network is once again proud to be taking part in the 7th Edition of Female Founders Office Hours. 
"We're excited to bring together another 300 new founders and women-led teams and 130 VCs in April and see where this next Edition of FFOH takes them.]. "
To extend the impact beyond the UK, Playfair has also made its playbook available to any other fund wishing to host events for underrepresented founders. To date, events focused on the female founder have been held in the United States with Anthemis, Diversity VC and Ladies Who Launch and in Southeast Asia with Cocoon Capital and Click Ventures.
Supported events include: Access All for BAME founders with Floww, Force Over Mass and Wayra UK in the UK; Ask me anything with Grove Ventures in Israel; and Founders Labs with the Kansas City University Venture Fund.
For more information and to apply for participation in the event, please visit: http://playfaircapital.com/ffoh/
The female founder's office hours at European level will still be the largest
Source link The female founder's office hours at European level will still be the largest