Tech
Tech startup to recruit 60 employees after $ 8.5 million raise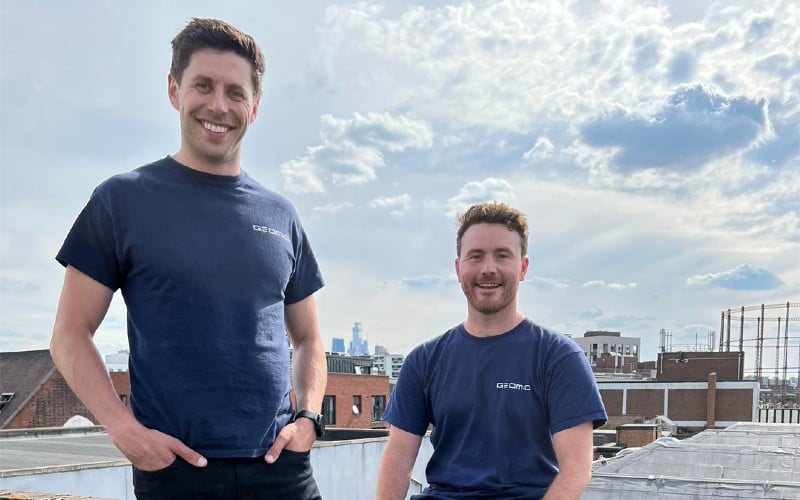 A London-based startup connecting manufacturers and suppliers through its digital platform has secured $ 8.5 million in Series A funding.
Geomiq describes itself as the UK's leading Manufacturing-as-a-Service (MaaS) platform and the investment will enable them to hire 60 new staff members.
The round was led by AXA Venture Partners together with Samaipata, Fuel Ventures and TechNexus.
Geomiq enables companies to shorten development cycles and get products to market faster, with quality production at lower costs, eliminating the "single point of failure" that has held up so many organizations in downtime.
Customers start by uploading CAD files or 2D technical drawings, and Geomiq's machine learning algorithms match each job with controlled partners who have out-of-the-box capability.
CEO and Co-Founder Sam Al-Mukhtar said, "We are grateful for the incredible support from our investors. With so many global events hitting supply chains in recent years, we've reached a tipping point. The manufacturing industry lags far behind in terms of digitization and our mission is to solve it. "
Geomiq already boasts an enviable customer base which includes electric vehicle manufacturer Arrival, Brompton Bicycle and Transport for London.
Al-Mukhtar added: "We are particularly proud to support the UK's aerospace, automotive, robotics and medical sectors, which are all at an exciting tipping point. Sending parts into space has been a particularly exciting time and we look forward to reaching new heights in the years to come. "
Previously he worked as a Lead Design Engineer at Ideaworks, where he saw firsthand the difficulties faced by manufacturers in obtaining quotes and ordering custom parts with confidence.
FactoryTech 50: Vote for the UK's most innovative manufacturing technology companies
Together with co-founder Will Hoyer Millar, he built a company that has so far helped connect over 3,000 unique buyers and 300 unique sellers of all sizes, producing over two million parts.
François Robinet, managing partner of AXA Venture Partners, said: "Geomiq's digital offering is a game changer, as it brings together all the key players in the value chain under one roof, from quotation to delivery. Their approach to manufacturing as a service (MaaS) plays a vital role in the future of the industry. Sharing the same vision with Sam and Will, we are very confident that at AVP we will be at the forefront of the digital revolution in manufacturing. "
Founded in 2018, Geomiq has a team of 34 people based in East London.
Tech startup to recruit 60 employees after $ 8.5 million raise
Source link Tech startup to recruit 60 employees after $ 8.5 million raise