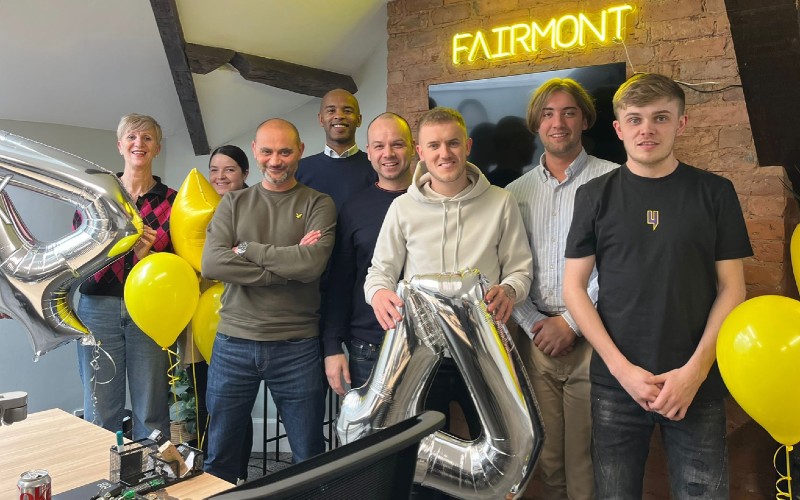 Recruitment and human resources
A technology recruiting specialist celebrated his fourth birthday with a turnover of £ 1 million for the first time.
Jack Donohue launched Knutsford-based Fairmont Recruitment in April 2018 with the goal of disrupting an industry known for working long hours and being slow to adopt new technology.
At the height of the pandemic he switched to a four-day week to protect the mental health and well-being of his staff and said it's the best decision he's ever made.
Fairmont Recruitment has grown to nine employees and is on track to achieve record turnover of £ 1.3 million for the current financial year.
The company wants to grow to 20 employees in 18 months and is looking to expand into the US market.
Donohue said: "The last four years have been a real rollercoaster due to Covid, but I just want to thank the staff, clients and candidates for enabling us to reach this milestone.
"Recruiting is an old industry and when I launched Fairmont I wanted to get away from the idea that recruiters had to be chained to their desks 12 hours a day to make money. You can have a better work-life balance and still provide first-class service to your customers.
"Moving to a four-day week has transformed our business and our people."
The 30-year-old attributed the company's success to moving to a four-day week last year and hiring a team of senior executives early on.
"Andy Ward, Mark Pugh and Wayne Bennett all joined as directors in the beginning and together we have more than 50 years of experience in the recruiting industry," said Donohue.
"Hiring a senior management team in the first place rather than building a senior leadership team around a growing company was one of the best things we have done.
"The other thing was the transition to a working week from Monday to Thursday. I was worried about staff exhaustion and I live my life by the motto 'work smarter, not harder'.
"There are enough hours in the workday to get your stuff done, so we took the plunge in July 2021 to move to four days with no salary deduction. The change was transformative. "
Donohue said achieving a turnover of £ 1.3 million is extraordinary due to the impact of Covid.
"Like everyone else, I panicked at first," he said. "The business literally stopped overnight, but we dusted ourselves off, took all the opportunities that presented themselves and came out on the other side of a stronger business.
"We have invested heavily in technology, which allowed our staff to spend a four-day week.
"Recruiting is an old school industry, but there are a lot of new technologies you can plug in to allow your staff to focus on the really important work.
"Although the recruiting market is buoyant at the moment, it presents its challenges because it is also very competitive. It is why we are working harder with our clients and our candidates than we have ever done. "
Tech recruiter achieves record turnover of £ 1 million
Source link Tech recruiter achieves record turnover of £ 1 million