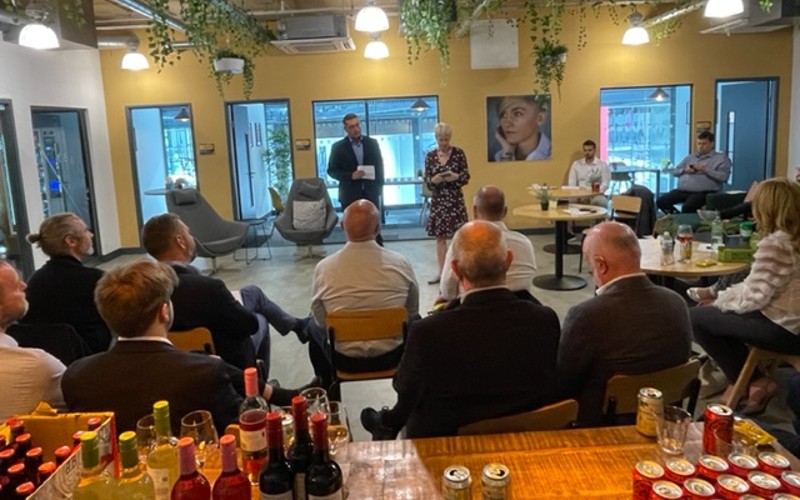 LivingLens co-founder Carl Wong shared his best angel investment advice at an exclusive event in Liverpool.
The entrepreneur became an angel investor after LivingLens was acquired by tech giant Medallia in 2020 for $ 26 million.
Wong said at the last LCR Angels Network meeting that he is part of a union that has invested around £ 3 million in a variety of businesses.
He said when he was at LivingLens he had 26 different angelic investors around his board table, some of whom walked away with a 20x multiple of their investment when Medallia bought the company two years ago.
One of the businesses that Wong has invested in is K-Safe, based in Liverpool, which is behind two safety products called RoadRadar and Flare.
He said he was convinced to invest by the team's quality and their revolutionary products.
James Duffy, co-founder and COO of Flare and RoadRadar, told at the LCR Angels Network meeting at Eagle Lab in Avenue headquarters, how Wong and his business partner David Woods also offered monthly advice, including on how to avoid the same mistakes they'd made in business.
The event, hosted by BusinessCloud executive editor Chris Maguire, also included four investment proposals from a number of different startups.
The first launch came from Nicola Gleave, founder of the fashion retail business Worn By Us, followed by Mario Niszler, co-founder of Nutry Nuts, which makes high-protein peanut butter cups.
The third launch was by Jan Rogers and Peter Whitehurst, of Agile Life Sciences, who are developing a menopause test, while the final presentation was by Chris Eddlestone and David Lindley, of the self-service platform Agreed.
If you are an angel investor or a startup / SME looking to grow and scale through early stage investments, please contact

[email protected]
Tech entrepreneur shares best angel investment advice
Source link Tech entrepreneur shares best angel investment advice