Health
Stricter proposals to protect nursing home patients from being "ignored" by Covid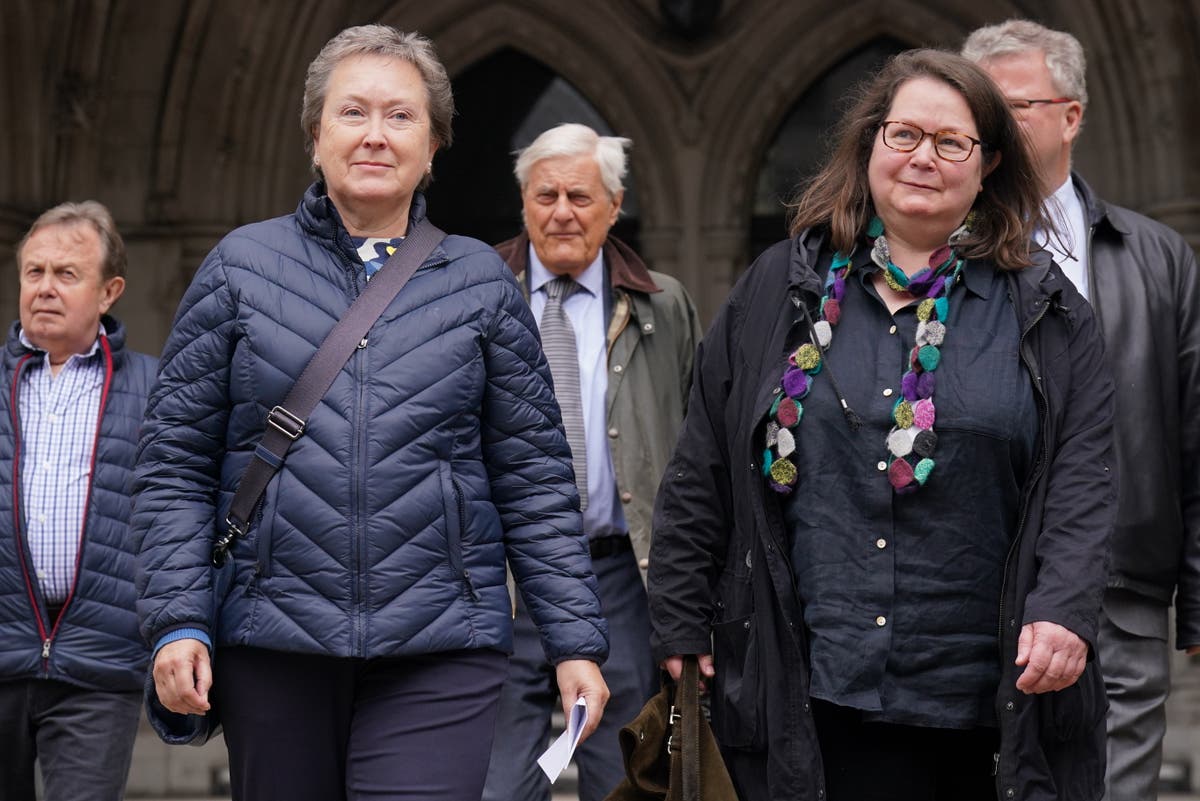 Ministers and public health officials warned that tougher proposals were needed to protect patients from Covid-19, a Supreme Court ruling revealed on Wednesday.
During the first wave of the pandemic, the draft guidelines for hospitals and care homes included measures that were protested by NHS officials.
It was found that the government and the Public Health Service (PHE) of England were acting illegally because of policies that allowed patients to be discharged from hospitals into care homes at the start of the pandemic.
In their decision on Wednesday, Lord Justice Bin and Mr. Justice Garnem concluded that policies in March and early April 2020 failed to take into account the risk of asymptomatic transmission of the virus to the elderly and vulnerable populations.
It came after two women were taken to public health England, then-Health Secretary Matt Hancock and NHS England in care homes during the first wave of a pandemic over the deaths of their fathers. More than 20,000 foster homes have died in Covid-19 in the last two years.
NHS England did not act illegally and the judges rejected the claims, claiming that the Department of Health and Welfare and PHE were responsible.
However, court documents show an early draft of the PHE instruction that advises transporting asymptomatic patients to care homes during an epidemic and not to allow covit positive patients who have not completed a period of isolation in care homes. Senior NHS leaders have challenged the draft guidelines, saying it would make care homes "over-risky."
According to the documents revealed in the decision, the then Minister of Social Affairs Helen Ratley expressed several concerns about the release of Covid-positive patients into care homes.
Later in the bill, a court document stated that "the first PHE advice on transporting asymptomatic patients to care homes without spreading the epidemic was deleted." He adds: "This project was sent to the Minister for approval of social protection. The minister advised not to enroll Covid-19-positive people in care homes, but advised that subscriptions be made when clinically appropriate.
The third draft of the handbook, in April 2020, included a statement: "Some patients in urgent need will be discharged to care homes for their recovery period. Residents may also be allowed to care for the home from a home environment. These patients may have Covid-19; May be symptomatic or asymptomatic. "All these patients can be treated safely in a care home if you follow these instructions."
The final draft removed a paragraph that promised that "any patient who develops symptoms of Covid-19 while in the hospital will be tested."
Dr Katie Gardner, one of the plaintiffs who initiated the case, said: "My father, along with tens of thousands of other elderly and vulnerable people, died tragically in foster care during the first wave of the Covid-19 pandemic. Throughout the period, I believed that my father and other residents of the nursing home had been neglected and oppressed by the government. "
This was said by one of the doctors of the NHS in the Midlands Independent: "This breaks my heart. I remember forcibly returning patients to care homes. Arguing with staff and sending patients against staff wishes. I often wonder how many deaths I received as a direct contributor to a government proposal. We did this with patients who almost certainly had Covid but we did not have access to rapid testing available. Those who returned did not need medical / hospital treatment, but we definitely planted them in nursing homes. "
An NHS spokesman said: "We welcome the court's rejection of all complaints against the NHS."
Contact the Department of Health and Social Welfare for comment.
Stricter proposals to protect nursing home patients from being "ignored" by Covid
Source link Stricter proposals to protect nursing home patients from being "ignored" by Covid