Tech
Startup Touchlab develops electronic skins for robots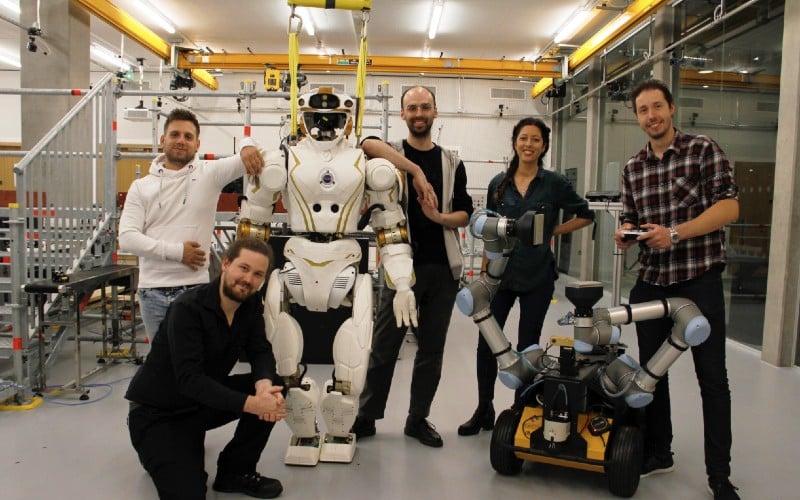 Production
Investment
A deep tech company developing electronic robot skins raised initial funding of £ 3.5 million.
While skin allows people to make sense of the world around them, there has been little progress in giving robots a sense of touch similar to that of human skin.
Startup Touchlab, based at Edinburgh's Higgs Center for Innovation, is solving this problem by developing low-profile, touch-sensitive skin that can be wrapped around robots like an "electronic skin".
Founder's doctoral scholarship, Dr. Zaki Hussein, alone was not enough to finance the production of a real solution for robots, so he founded a company that could and continued to work with suppliers and manufacturers such as Quantum. Technology Supersensors.
Two of the founder's colleagues also joined the team: Laura Garcia Caberol, who carried out her Master Product Design project on integrating e-skin into wearable devices, and Dr. Vasilis Mitrakos.
The Touchlab e-skin is thinner than human skin, which makes it easily adaptable afterwards without reducing the degrees of freedom (DoF) of the robot or gripper. Touchlab e-skinned machines can now roll up pens; grasping soft objects; and even detect slippage and compensate for it.
Unlike older sensor technologies, the TouchLab e-skin is also capable of withstanding high load, direction sensing in 3D, described as the "holy grail" of the e-skin and important for detecting slippage.
It can also withstand extreme environments such as acids, high and low temperatures, and even radioactive environments, giving it unique capabilities.
"Know your network": AI launches the fight against financial crime to the next level
The investment was led by Octopus Ventures, one of Europe's largest and most active early stage investors, with participation from existing investors including the Creator Fund and Techstart Ventures.
"Touch is the final frontier for robot interaction and entry into physical environments, enabling true dexterity and confidence," said CEO Dr Hussein. "We have taken up this challenge by developing a 'full-stack' solution; Adaptable e-skin that collects data, software to make sense of it, and integration to ensure it works in demanding applications, from taking groceries to telerobotics in extreme environments.
"The Octopus experience pushes us to reach the full potential of e-skin and create a radical change in robotics."
Touchlab says its advances have attracted the attention of several large companies including customer Sellafield Ltd. in the notoriously difficult-to-penetrate nuclear industry.
Mason Sinclair, investor at Octopus Ventures, added: "Touchlab has made truly pioneering progress with its technology in tactile sensing. The electronic skin will open up a world of new opportunities and applications in robotics, making it an extremely exciting time for the industry.
"Zaki and the Touchlab team have a great vision for the business and we couldn't be more excited to support them on this journey."
Startup Touchlab develops electronic skins for robots
Source link Startup Touchlab develops electronic skins for robots