Tech
Skyports drone service provider is flying high after a $ 3.13 million increase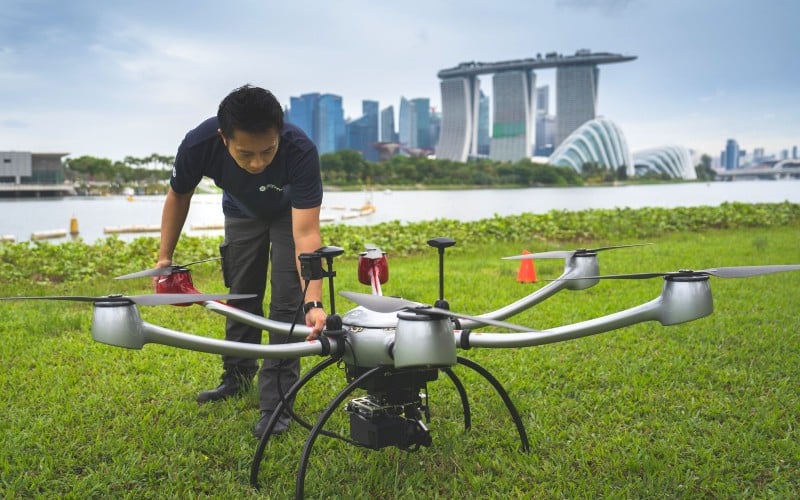 Skyports, the leading infrastructure provider for the advanced air mobility sector and provider of drone services, raised an additional $ 3.13 million in Series B investments.
The latest round of Series B investment comes from Singapore-based ST Engineering's VC unit – ST Engineering Ventures – and brings the total investment in the four-year startup to $ 26.13 million.
ST Engineering's investment in London-based Skyports builds on a history of strong collaboration between the two companies in Singapore.
Since early 2021, Skyports has worked closely with ST Engineering to jointly manage field monitoring and drone inspection services for Singapore's Public Utilities Board (PUB).
The collaboration brings together Skyports' expert flight operations capabilities and ST Engineering's drone system solution, DroNet, to implement autonomous Beyond Visual Line of Sight (BVLOS) flights across the city-state's network of reservoirs.
Expanding the partnership, Skyports, ST Engineering and Sumitomo Corporation formed a consortium in early 2022 to provide unmanned aircraft services for ship-to-shore package delivery in Singapore.
Duncan Walker, CEO of Skyports, said, "The Asian market is a critical growth area for AAM and one we are committed to cultivating. The investment from Kanematsu Corporation, and now ST Engineering, demonstrates that our confidence and focus in this market is founded and supported by industry leaders across the region.
"ST Engineering has long been a strong partner of ours and we are honored to further develop this relationship with the company joining Skyports as an investor. We look forward to pooling our expertise to expand our capabilities. "
Soo Soon Teong, VP and Head of Unmanned Air Systems at ST Engineering, said: "Our investment in Skyports stems from our confidence in the future of advanced air mobility and the experience Skyports has and continues to grow in building towards that future. . With even stronger ties now between ST Engineering and Skyports, we will accelerate efforts to marry our complementary strengths in Advanced Air Mobility and advance the DroNet solution globally. "
£ 17 million to see the pioneer of electric air taxi take off
Other Series B investors include the Japanese conglomerate Kanematsu Corporation; global industrial property group Goodman Group; Italian airport platform 2i Aeroporti, supported by the Ardian Infrastructure Fund and the Italian F2i Infrastructure Fund; and US-based venture capital firm GreenPoint.
Skyports drone service provider is flying high after a $ 3.13 million increase
Source link Skyports drone service provider is flying high after a $ 3.13 million increase