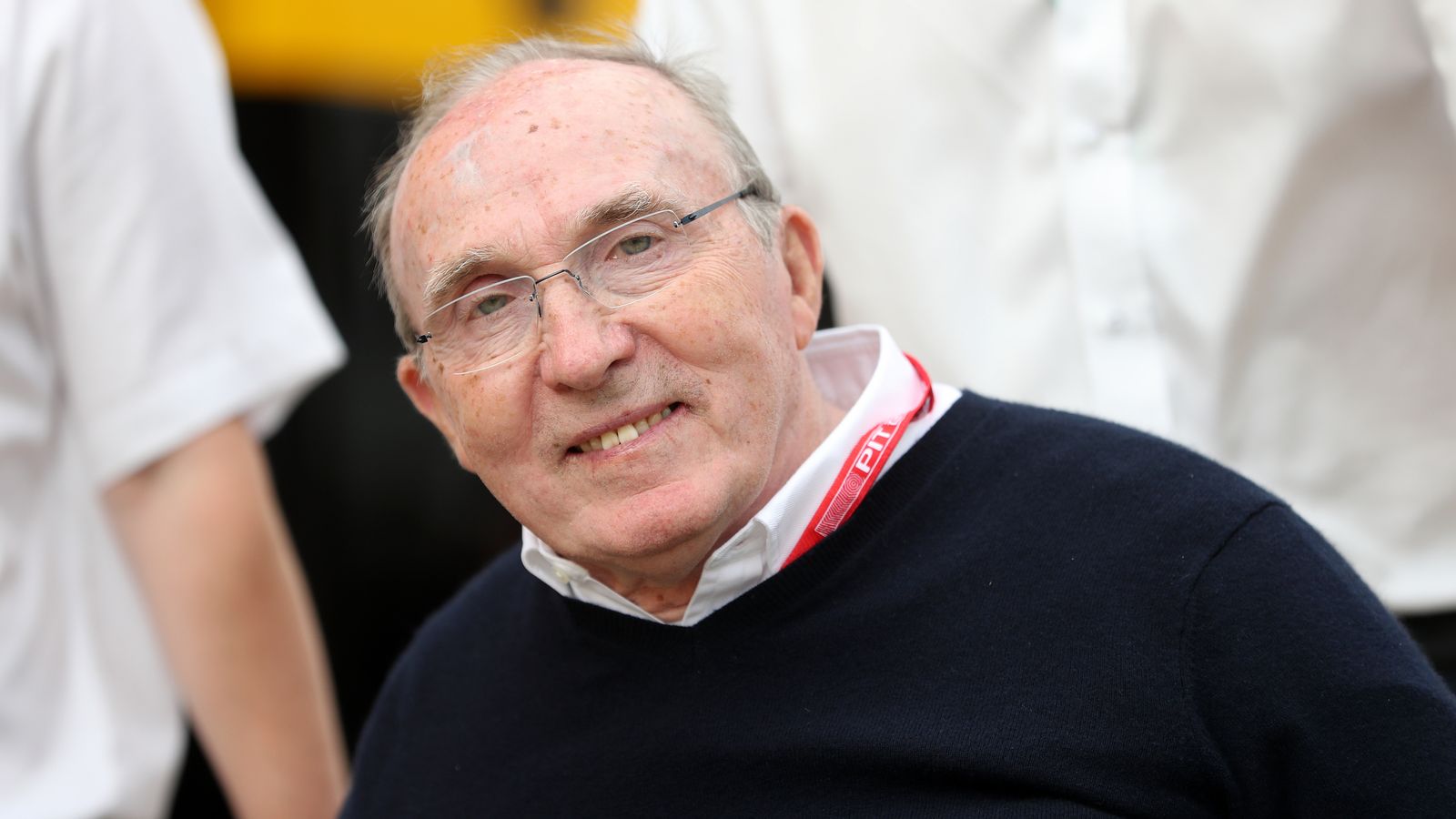 Sir Frank Williams, the founder of his eponymous F1 racing team, died at the age of 79.
In a statement, Williams Racing said, "It's very sad to be able to confirm that Sir Frank Williams CBE, the founder and former team principal of Williams Racing, died at the age of 79 on behalf of the Williams family.
"After being hospitalized on Friday, Sir Frank died peacefully this morning, surrounded by his family.
"Today we pay tribute to our highly beloved and inspirational podium. Frank will be terribly missed. We all have friends and colleagues at the moment about the privacy of the Williams family. I demand that you respect your wishes. "
After the announcement, the team's website went offline.
The official Formula 1 website states:
"Britton and his family, including his daughter Claire, who has been running the team on a daily basis since 2013, left F1 earlier this year after selling the team to investment firm Drillton Capital.
"Sir Frank, who suffered a spinal cord injury in a car accident in 1986 and was unable to walk, began reducing his workload in F1 in 2012 when he resigned from Williams' board of directors.
"Claire took over the family representative and was later appointed as the principal of the deputy team to take care of daily running, but Sir Frank retained the title of principal of the team.
"He stayed in the hospital for a while to recover from pneumonia in 2016 and then stopped traveling to the race. He was also hospitalized in December last year."
Sir Frank Williams: F1 Team Founder Died-In Honor of "Very Beloved and Inspiring Podium" | British News
SourceSir Frank Williams: F1 Team Founder Died-In Honor of "Very Beloved and Inspiring Podium" | British News