Health
Shrewsbury families suffer "beyond perception of cruelty"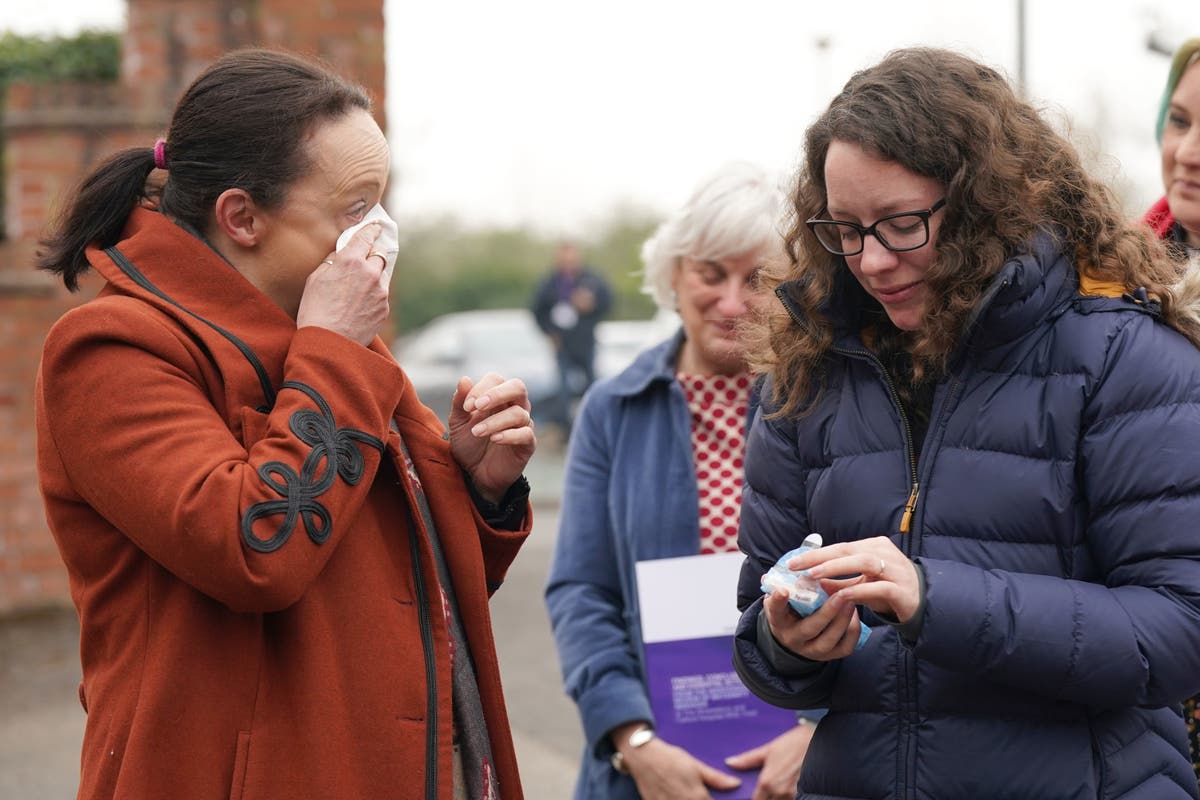 Mothers They were blamed for infant deaths, while fatal care issues were ignored for decades, leading to the biggest maternity scandal. NHS Concluded.
Talk about failures Shrewsbury And the Telford Hospital Trust found that 300 children died or suffered brain damage as a result of poor care.
Maternity expert Donna Ockenden, who led the investigation, warned that mistreatment was still a problem of trust, despite calling for immediate action after the initial findings of 2020.
The systemic issues of the trust were highlighted by Ms. Okendenas back in her interim report in November 2019, which revealed Independent. But she said maternity staff told her they were still concerned about the level of care.
Families They were said to have suffered "beyond perception of cruelty" because their concerns had not been addressed and some of the deaths had not been investigated.
Health Secretary Sajid Javid told the Commons on Wednesday that in one case significant clinical information was stored in Post-it records, which were then pasted by janitors.
The investigation into the case of 1486 families starting in 2017 has established:
Trust "blamed" families after the death of their children
Care failure was repeated from one incident to another
Traumatic births of forceps have resulted in skull fractures, bone fractures, or the development of cerebral palsy in infants.
External bodies could not take responsibility for trust and internal trust could not learn reviews
Babies die after women refuse caesarean section because of culture that wanted natural childbirth
Ms. Ockenden, chair of the review, told Independent He said he had just recently had employees say they were "scared to speak out" and "scared to work".
The Chairman made it clear that there are ongoing concerns about trust care, despite the 2020 initial review calling for action to be taken.
Ms Ockenden said it was "shocking" that for more than two decades, trust had not been questioned internally and that external health authorities had not held her accountable.
He made it clear that there were ongoing concerns about trust care, despite an initial review in 2020 that called for improvement, and also warned that failures at Shrewsbury could "potentially recur elsewhere" beyond maternity services.
The case investigation revealed more than 200 deaths were avoided, including 131 stillbirths and 70 neonatal deaths. Another 29 cases of severe brain damage and 65 cases of cerebral palsy were reported. It was also found that nine women died due to errors.
Parents trust said Independent They experienced "inhumanity" and "cruelty beyond comprehension" because they were blamed for the death of their infants.
The families say they have not listened and called for the creation of an independent council to closely monitor the implementation of the recommendations by the hospitals.
Health Secretary Sajid Javid said the report was "a devastating account of empty bedrooms, empty families and the evacuation of loved ones ahead of time."
Mr Javid said the actions set by Ms Ockenden would be taken and offered a guarantee that those responsible for "serious and repeated failures" would be held accountable.
The Ockenden review was first commissioned by former Health Secretary Jeremy Hunt in 2017 and originally included 23 families.
In 2019 Independent It was revealed that the initial results of the review revealed more than ten women and more than 40 children died during childbirth.
The review has numerous reports from parents who have said women are "guilty" or "responsible" after women and babies were injured or killed.
Richard Stanton and Ryanon Davis, whose daughter Katie died in March 2009, were one of the main families leading the Campaign for Justice.
According to a final report from Ockenden, two children died in a similar situation within a year of Kate's death.
Rhiannon Davies said there should be an independent whistleblower line for staff to voice and a panel to review annual progress against Ockenden's report recommendations.
Kaylee and Colin Griffiths, who were also at the forefront of the review, lost their daughter Pippa in 2016.
Conversation Independent They said: "We have not heard, nor have we trusted, and they are constantly telling us that they have learned, and today they have shown us that even though they tell us that they have done everything. And the employees are still ahead. They have not learned and until they do, we will not be satisfied.
Despite warnings from the review chair about ongoing problems and that he had not complied with all previous recommendations, Trust chief executive Louise Barnett said on Wednesday that he had taken all the actions required of him since the 2020 interim report.
"We know we still have a long way to go to ensure the highest possible standard of care for the women and families we care for."
Former Health Secretary Jeremy Hunt says families in the NHS's culture of fear are left to fight for justice.
Mr Hunt told the Commons: "Today's report goes beyond my darkest fears when I took over as Secretary of Health in 2016."
Ockenden's final review identifies at least eight regulators and external health authorities who have investigated or highlighted concerns about care at the Shrewsbury and Telford Hospitals Trust over 20 years.
In 2021, NHS senior staff told reviewers that they were aware of the issues in the service from 2013 to 2020, but were confident of the confidence of change and were told that "they are limited in their authority to change things for the better."
Healthwatch England, whose chairman Sir Robert Francis led the public inquiry into the failure in Mid Staffordshire, said Ockenden's report was "another scandal in which it is clear that lessons from past failures have not been learned".
National Institutes of Health Luisa Ansari added: "We also know that maternity care problems do not stop at Shrewsbury Hospital. Failure investigations for safe care for mothers and babies have just been conducted in other parts of the country."
Shrewsbury families suffer "beyond perception of cruelty"
Source link Shrewsbury families suffer "beyond perception of cruelty"