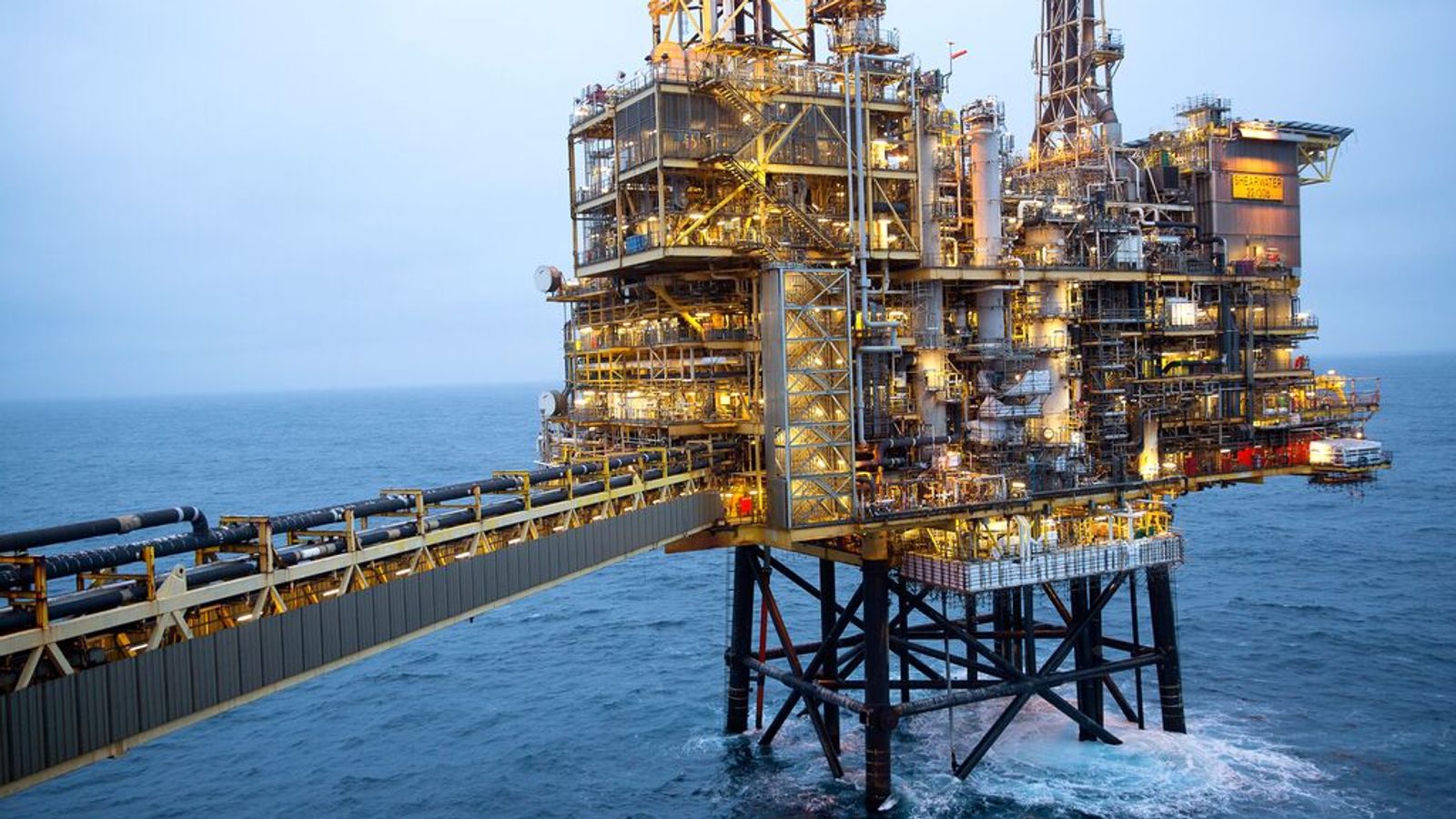 Shell's North Sea Jackdaw gas field has received final regulatory approval.
It comes as the government is trying to boost domestic energy production to protect the UK from market volatility caused by Russia's invasion of Ukraine.
Economy and Energy Minister Kwasi Kwarteng said: "The Jackdaw gas field – originally licensed in 1970 – received final regulatory approval today.
"We're supercharging renewables and nuclear, but we're also now being realistic about our energy needs.
"Let's source more of the gas we need from UK waters to ensure energy security."
Shell said it welcomes the decision and plans to press ahead with development of the field, adding that it has the potential to produce 6.5% of UK gas production "at a time when UK energy security is urgently needed". .
A Shell spokesman said: "Responsibly produced, local gas production plays a vital role in the UK's transition to net zero, will support thousands of jobs and is part of Shell UK's wider intention to invest £20-25 billion in the UK 75% are intended for low-carbon and zero-carbon products and services.
"However, as we have repeatedly stated, this can only happen with stable fiscal policy and we continue to await these assurances from the government."
Plans for the gas field were initially rejected on environmental grounds in October last year, but Shell submitted an updated proposal to the Offshore Petroleum Regulator for Environment and Decommissioning in March.
The new plan changes the way natural gas is processed at the Shearwater hub, to which the Jackdaw field will be connected: instead of removing all naturally occurring CO2 from the offshore gas, some of it will become the St. Fergus brought to the terminal where it will be treated ashore.
The gas field is believed to have reserves of between 120 million and 250 million barrels of oil equivalent and Shell plans to start production in the second half of 2025.
Greenpeace is considering legal action
However, Greenpeace said it believes approving the permit could be unlawful and will consider legal action.
Greenpeace UK political activist Ami McCarthy said: "The approval of Jackdaw is a desperate and destructive decision by Johnson's government and proves that there is no long-term plan.
Read previous Sky News articles on the subject:
The government walks an ecological tightrope as Shell plans to drill the Jackdaw field
Further drilling for North Sea gas is an unrealistic strategy to lower energy prices, says Alok Sharma
"They could immediately save billions in bills, get a grip on Britain's energy needs, create thousands of jobs, boost our economy, tackle the climate crisis and avoid future crises – if only they made homes warmer and greener and invested in clean investments and cheaper renewable ones Electricity.
"But instead, they're once again handing out lucrative permits to companies like Shell for a project that won't produce gas for years, which won't lower our bills but will cause massive emissions causing deadly floods and wildfires, and mass migration of people living before the… escape the climate crisis.
"This government has not considered those emissions or the ultimate climate impact of Jackdaw. We believe this is unlawful, we are considering legal action to stop Jackdaw and fighting this at every turn."
Shell's North Sea Jackdaw Gas Field Receives Final Regulatory Approval | business news
Source link Shell's North Sea Jackdaw Gas Field Receives Final Regulatory Approval | business news