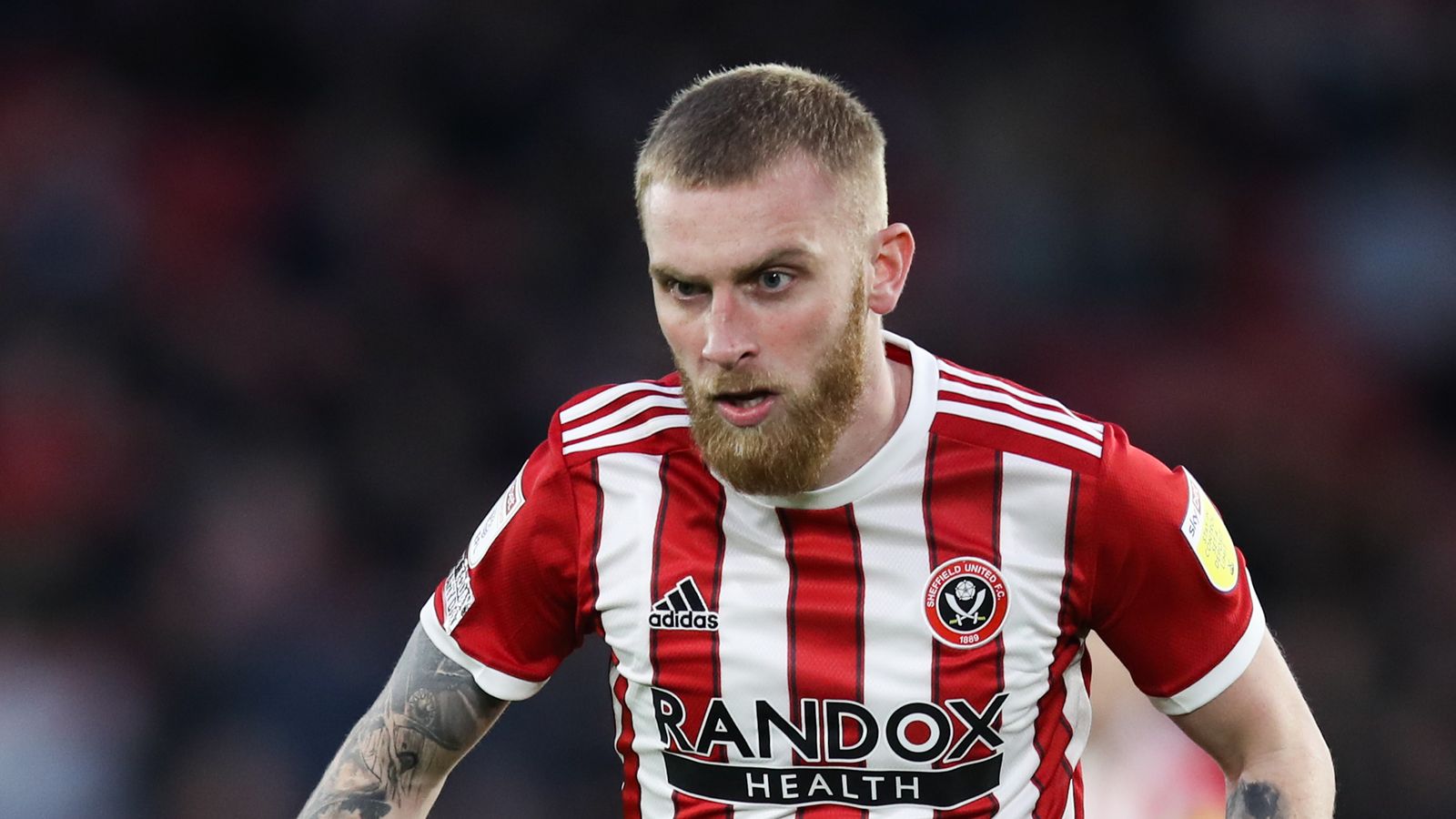 The "Sheffield United" football player was accused of "sealing" a Nottingham Forest fan during the semifinals of the Championship play-off on Tuesday night.
Footage appeared on Wednesday where Ollie McBurney appeared to be tangled with a fan on the pitch, hearing a Nottingham Forest fan say, "The Sheffield United player has just sealed him."
It is not clear whether McBurney has anything to do with the supporter or not.
The Football Association is aware of the staff and studies them.
Sky Sports News has consulted with several sources, including a witness, to verify that the Sheffield player involved is McBurney.
On Wednesday night, McBurney approved the tweet of a "Sheffield United" fan, who said: "I wish the video was in the whole context, more like he was trying to cross it with one bad foot. "It could have been wrong."
McBurney responded with a "100" emoji, which is often used on social media to mean "100%".
Sky Sports News also contacted McBurnie representatives for comment, but they have not yet responded.
Police are looking for the owner of the staff
Nottinghamshire police are investigating the incident.
Inspector Andy Wright said: "We have learned about a video circulating on social media that shows a possible argument in which a Forrest fan cries on the ground after the play-off semi-final.
"Now we have started an investigation in connection with this incident.
"The person has not yet reported the incident, but will urge them to introduce themselves to any other people, many of whom have witnessed the incident or have videos, so that we can find out all the circumstances.
"In particular, we will contact the owner of the original staff to contact."
"A fan entered the field illegally"
"Sheffield United" sports assistant Adam Jilan presented his version of events on Twitter, saying: "A fan enters the pitch illegally, provokes, tries to push Ryan (Brewster), he defends, and the child falls on Oli's broken leg, clearly seeing that there is no seal. "A funny note, especially when the stewards and the police were standing, watching how it was happening. We were left to defend ourselves."
This tweet was "liked" by McBurney.
Nottingham Forest fans stormed into the pitch on Tuesday after a penalty shootout victory over Sheffield United, earning them a place in the Champions League play-off final.
Neither Sheffield United nor Nottingham Forest have commented on the incident.
During the invasion of that playing field, Sheffield United captain Billy Sharp has been attacked by a fanA man was arrested on Wednesday.
Sharp, who needed stitches on his head, called the responsible man a "stupid idiot."
Sheffield United player Ollie McBurney accused of "sealing" a Forrest fan | UK news
Source Sheffield United player Ollie McBurney accused of "sealing" a Forrest fan | UK news