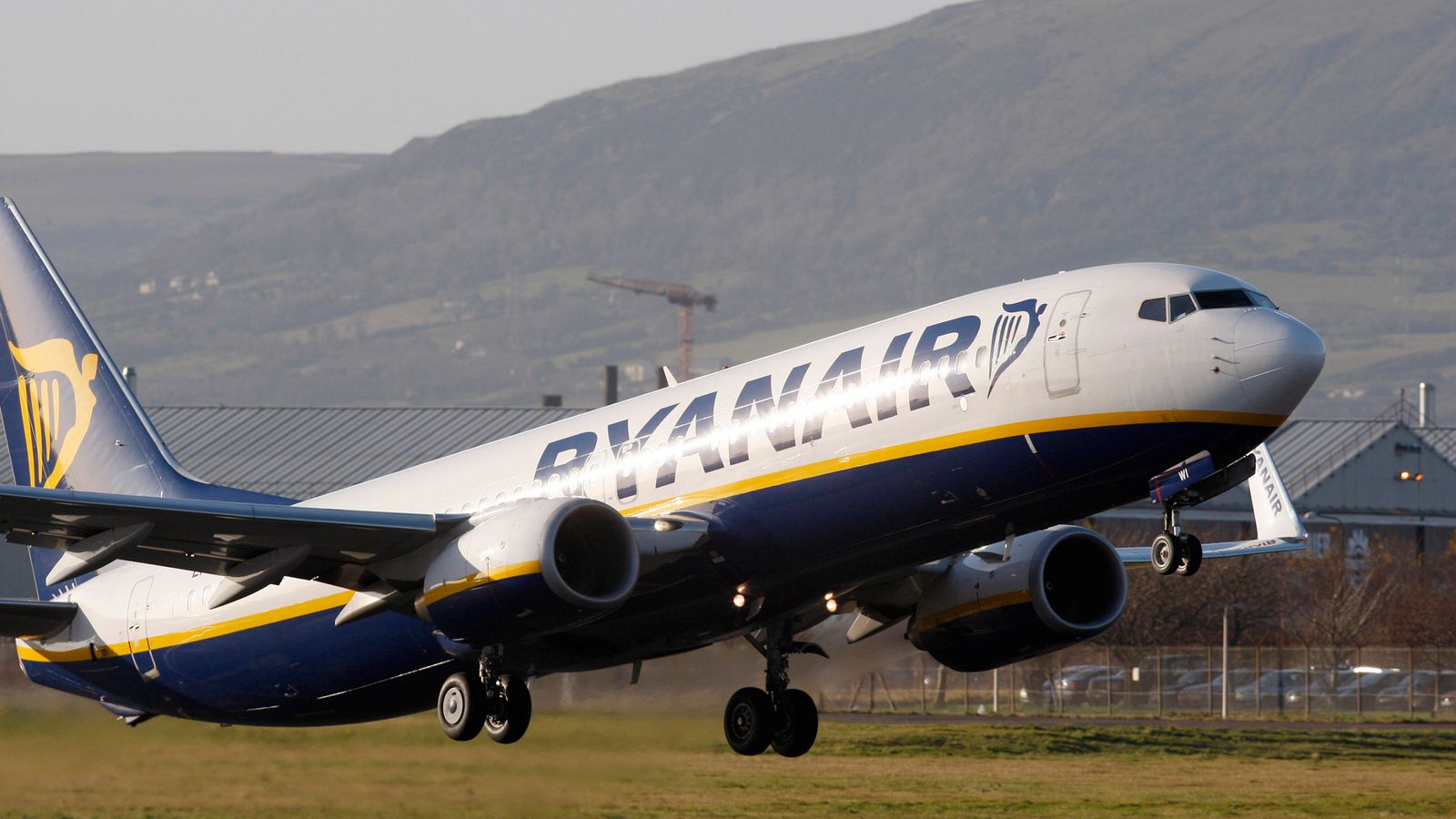 Europe's biggest airline has reported a fall in annual losses but warned its return to profitability remains clouded by "fragile" demand, despite cutting fares to boost customers.
Ryanair said net losses for the year to the end of March were £355m.
However, it is impossible to predict anything with certainty other than hoping for a return to "reasonable profitability" this year as the return to heaven has been marred by the war Ukraine and sharp increase in the cost of living throughout Europe.
It said it was also cautious about the potential for more COVID Suspension next winter, but it planned to increase its traffic to 165 million passengers this year, up from 97 million a year ago and a pre-pandemic record of 149 million.
Michael O'Leary, chief executive, said that while bookings had improved in recent weeks, pricing still needed stimulus in the first quarter, and he cast doubt on his peers' upbeat noise about passenger demand as the continent caught up in rising inflation – hurting consumer budgets.
"It's too fragile, too many moving parts remain," O'Leary said of the prospect while keeping an eye on the pandemic and the impact of the Russian invasion.
"Given the continued risk of adverse news flow on these two issues, it is impractical (if not impossible) to provide any reasonable or accurate earnings guidance at this time," he concluded.
Ryanair expressed confidence that it would thrive if one of its markets fell into recession, citing its lower cost base and ability to offer lower fares.
The airline reported a 27% drop in average fares but said they were now rising by single-digit percentages as pent-up demand for the upcoming key summer holiday season became apparent.
Ryanair still discounts as it warns demand recovery remains 'fragile' | business news
Source link Ryanair still discounts as it warns demand recovery remains 'fragile' | business news