Tech
Rory Cellan-Jones tested Parkinson's device raises £ 1.6 million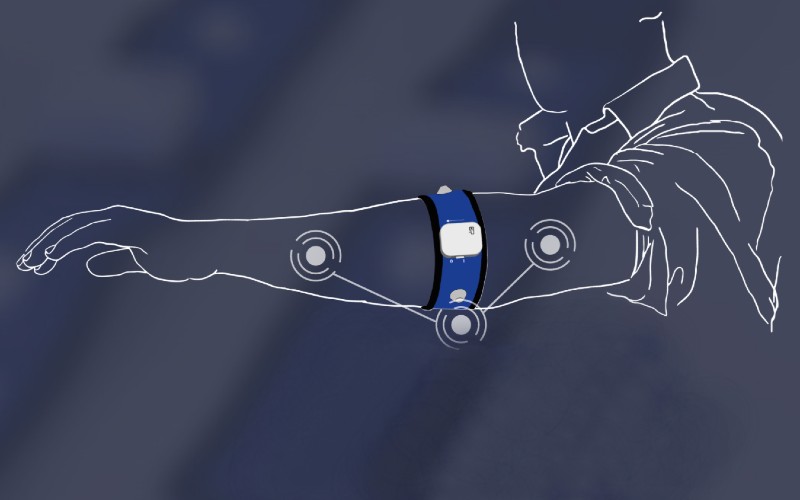 A university spin-out that has developed a device that provides early detection and monitoring of Parkinson's has raised £ 1.6 million to help market it.
SERG Technologies has secured investments from Mercia, Velocity Partners, Newable, the Imperial College Innovation Fund, a leading Japanese company and private investor. The funding will help the company gain regulatory approval to roll out the system in the UK and US and work on a potential treatment.
Parkinson's disease, which affects around 10 million people, is the fastest growing neurological condition in the world, and its treatment costs over $ 70 billion a year. It is usually diagnosed by neurologists by looking at the main symptoms: stiffness in the limbs, tremor and slowness of movement.
SERG technology, which uses acoustic sensors to detect movement and assess the state of the patient's muscles, provides a more objective way to identify symptoms and measure their severity.
Its NuRO platform could not only provide early diagnosis but also be used for continuous patient monitoring to help physicians manage their disease more effectively. There is also the option of using the devices to provide electrical stimulation of the patient's muscles to relieve symptoms.
SERG was founded in 2019 by Dr Ravi Vaidyanathan and Dr Sam Wilson, based on their research at Imperial College London. The London-based company raised £ 450,000 from Velocity Partners and angel investors in the same year to develop the initial platform and begin clinical trials.
More than 100 patients have taken part so far, including former BBC correspondent for technology and Parkinson's patient Rory Cellan-Jones, with initial results providing positive data. The company has also won a total of £ 1.5 million to date in grants.
Cambridge launches to combat cardiovascular disease using AI
Dr Christos Kapatos, CEO of the company, said: "More and more people are being diagnosed with Parkinson's and increasingly at a young age. The disease is incurable, debilitating and expensive to treat.
"Our connected platform enables remote, patient-specific assessment of all motor symptoms and provides useful information that optimizes treatment and promotes lifestyle changes, thereby increasing patient mobility and independence.
"Our vision is to enable people with Parkinson's and other neurodegenerative diseases and movement disorders to live healthier lives."
Mercia invested from its EIS funds. Rob Bennett of Mercia said, "One of the current frustrations in treating Parkinson's disease is that patients are evaluated for their symptoms, with a lack of objective data.
"Although there are powerful drugs that can relieve symptoms, it is difficult for doctors to get the right dose or develop better treatments because there is no effective 'yardstick' to measure patients' conditions. SERG's technology could transform treatment by unlocking information about the disease by providing continuous, real-time feedback. "
The uMotif clinical research platform raises a £ 20 million investment in the United States
Rory Cellan-Jones tested Parkinson's device raises £ 1.6 million
Source link Rory Cellan-Jones tested Parkinson's device raises £ 1.6 million