United Kingdom
Rishi Sunak asks the Prime Minister to direct him to an independent advisor on the interests of the Ministers Political news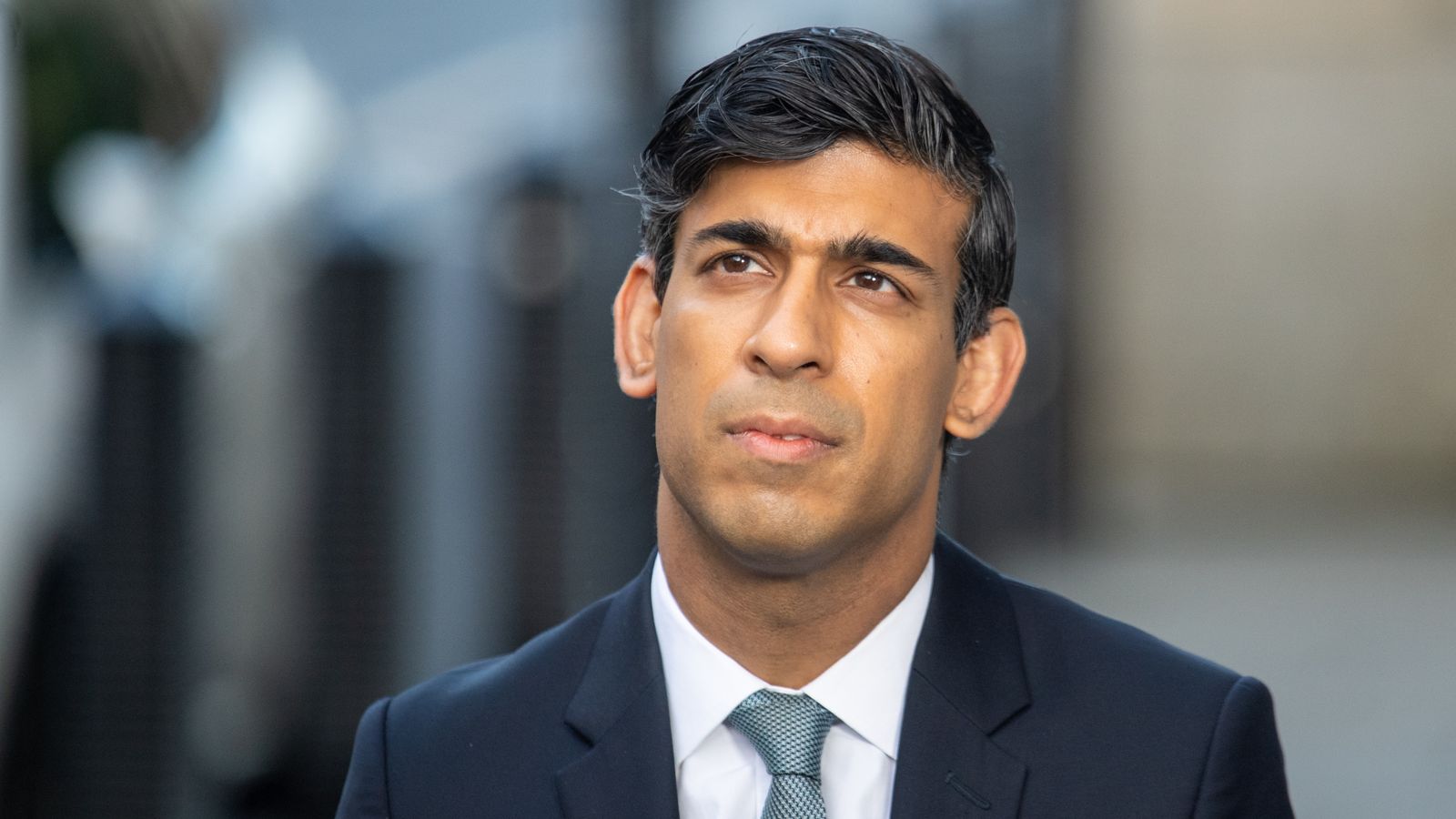 The Chancellor addressed a letter to the Prime Minister, asking him to investigate his financial affairs to find out whether all his interests are "properly declared."
Rishi Sunak asked the Prime Minister to refer him to Lord Gadt, an independent adviser on ministerial interests, after days of criticism of his wife's tax status.
Mr Sunak said on Twitter that he had "always followed the rules" and hoped the review would "provide further clarity".
In the letter, Mr. Sunak asked Boris Johnson to refer him to Lord Gadt "in view of the recent speculation surrounding my statements."
Read more:
Sunak is having the hardest time as chancellor, and it could get worse
The Labor Party has written a letter to Downing Street asking it to investigate "a series of troubling revelations about the chancellor's family's tax status and business dealings".
After Mr. Sunak published his letter, the vice-president of the Labor Party Angela Rainer joked on Twitter. "Hopefully, that will not be as much as the publication of Sue Gray's report."
In recent days, Mr Sunak has been criticized for his wife's "non-sovereign" tax status, which means he does not have to pay UK tax on his foreign income, the fact that he had a US green card that allows him to reside permanently. in the country while he was chancellor.
Lord Gadd had previously questioned Mr Johnson over financing his apartment renovation on Downing Street.
The Prime Minister is required to ask him to open an investigation, which could take weeks or months to complete.
The number ten has not yet responded to the letters, but sources said that the answer will be within the next 24 hours.
Akshata Murti, Mr. Sunak's wife, said: he will now pay tax on the UK on his global income.
"My overriding concern is for the public to maintain confidence in their responses; I think the best way to achieve that is for those responses to be completely independent, without bias or favoritism," Mr Sunak's letter said.
"To that end, I would recommend that Lord Gadd publish all his findings. I'm sure that a review of my statements will show that all relevant information is properly disclosed.
"During my ministerial career, I have followed the advice of officials on issues of disclosure, and I will continue to do so."
Rishi Sunak asks the Prime Minister to direct him to an independent advisor on the interests of the Ministers Political news
Source Rishi Sunak asks the Prime Minister to direct him to an independent advisor on the interests of the Ministers Political news