United Kingdom
Record-breaking heat has fueled wildfires in Britain, disrupting traffic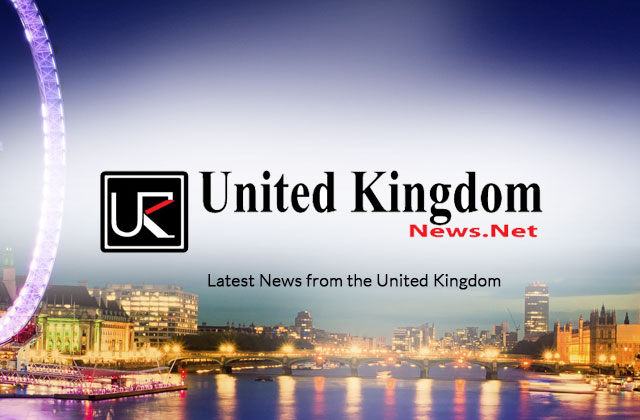 LONDON, July 20 (Xinhua) — Several wildfires broke out in the United Kingdom in the wake of Tuesday's record heat wave, putting heavy pressure on the fire service, and traffic disruptions continued on Wednesday as repair work continued.
FIRES IN A SERIES OF RECORD HEAT
Britain suffered its hottest day on record on Tuesday, with temperatures reaching 40.3 degrees Celsius in the village of Coningsby in England's East Midlands, a new record for the country, according to the National Weather Service.
Meanwhile, the previous record was 38.7 degrees Celsius at Cambridge Botanic Gardens in July 2019, and at least 34 locations broke it on Tuesday.
The market town of Kelso in the Scottish Borders also temporarily hit a new high for Scotland at 35.1 degrees Celsius, beating the previous record of 32.9 degrees in August 2003.
In the conditions of intense heat, forest fires broke out in a number of regions. Firefighters and control staff were stretched to the limit, according to the Fire Brigades Union (FBU), which said on Wednesday that 15 fire and rescue services had reported major incidents.
The London Fire Brigade declared a major incident on Tuesday. It was "the brigade's busiest day since the Second World War" as firefighters dealt with more than 1,146 incidents across London and brigade control took 2,670 calls, the service said.
More than 40 houses and shops were destroyed after the massive grass fires spread to nearby buildings, he added. 16 firefighters received heat injuries, two of them were taken to the hospital.
Fires also broke out on the south-west coast of England. Cornwall Fire and Rescue Service said its control center received "numerous calls" to local burn fires on Tuesday and crews attended and brought the fires under control.
The FBU said the incidents were subject to firefighting in accordance with government policy. While demands to be a firefighter are growing, resources have been hit by more than a decade of government cuts, with 11,500 firefighter jobs cut since 2010, it added.
Hot, dry and windy conditions mean the smallest spark can start a fire, said Nigel Arnell, professor of climate change science at the University of Reading. "Climate change is increasing the risk of fires in the UK and we need to be prepared for it."
TRAFFIC DISRUPTION CONTINUES
Scorching weather disrupted traffic on Tuesday as several rail services were forced to close and speed restrictions were imposed. As the UK turned colder on Wednesday, transport services were not fully restored.
"Journeys will take much longer than usual as we continue with repairs" caused by the sweltering heat, Network Rail, the owner and infrastructure manager of much of Britain's rail network, said on Wednesday.
Congested rail, fires and weakened overhead line equipment are just some of the problems affecting the railway, he added.
A line-side fire broke out on Tuesday after 25,000-volt overhead power cables carrying electric trains fell in Harrow, Greater London. All services to London Euston, the central London rail terminus, have been suspended.
Network Rail said extensive maintenance work will continue on Wednesday, meaning fewer trains will run in and out of London Euston.
In addition, the East Coast Main Line, a key transport artery on the eastern side of the UK, has reopened after significant damage from the fire which spread across the tracks.
Although the inspection and repair work has been completed, major disruption is expected until the end of the service on Wednesday as crews and trains are not in the right place, according to Network Rail.
In the wake of record-breaking heat, Network Rail on Wednesday launched a new taskforce led by independent experts to make recommendations on how the railway can improve its approach to resilience in hot weather.
But it will take some time. Transport Secretary Grant Shapps said this week that Britain's Victorian-built railway lines were not designed to withstand such high temperatures these days.
"It will be many years before we can replace the infrastructure with infrastructure that can because the temperatures are so extreme," Schaps noted.
Record-breaking heat has fueled wildfires in Britain, disrupting traffic
SourceRecord-breaking heat has fueled wildfires in Britain, disrupting traffic