Tech
Raised £ 73m on Sunday in just five months after launch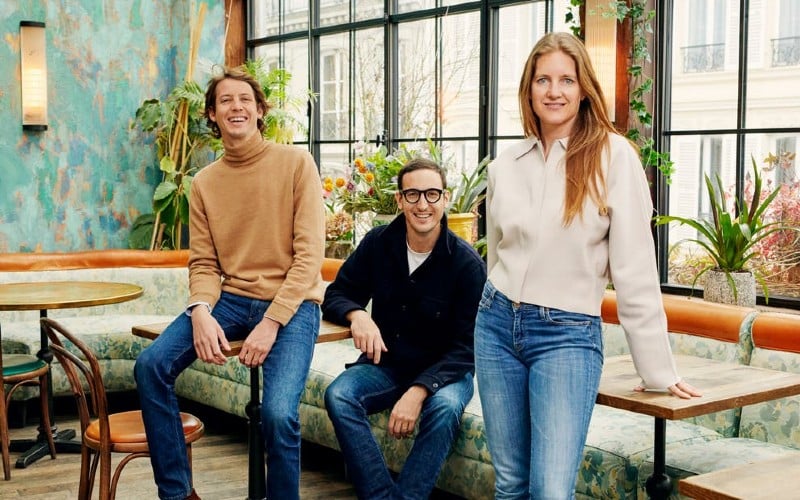 FinTech
investment
Founded in April of this year, the restaurant payment solution raised £ 73m.
Sunday's Series A funding continues during a period of rapid growth, registering 1,500 restaurants on a platform that claims customers can pay invoices in just 10 seconds.
It has over 1 million users and employs 170 staff in the United States, United Kingdom, Spain, France and Canada.
It currently employs 15 people in the UK and is expected to triple next year. The payment service is currently available in 20 restaurants in the UK, with an additional 200 restaurants registered and ready to go.
The startup was founded by entrepreneurs Victor Lugger and Tigrane Seydoux behind the Big Mamma restaurant group, and tech leader and e-commerce veteran Christine de Wende.
The investment was led by DST Global's partner Coatue and prominent investors in the hotel, restaurant, hospitality and technology industries.
"This new investment round is a great opportunity to build a strong technology stack on Sunday and develop new product features such as orders and loyalty programs," said Sunday co-founder and CEO Christine de Wendel. I am.
"We also enable acceleration in the US market by expanding our sales, operations and partnership teams. We now have the talent to drive the speed and good execution needed to succeed. We are in a very good position to hire. "
QR-based payment solutions secured only £ 18m seed rounds in April.
That success was made possible by a partnership created on Sunday with a carefully selected list of Till systems that provide the best technology and services to British restaurants, including Lightspeed, Tevalis, EPOSNow, Zonal, Comtrex and soon Quadranet. I am.
Payments can be made via virtual wallets (Google Pay, Apple Pay) or physical bank cards (Visa, Mastercard, AmEx) with split and chip options.
Sunday is currently planning to double the number of team members in the next 12 months, with a focus on the rapid expansion of the UK sales and operations teams.
Philippe Laffont, founder of Coatue, said:
"We believe Sunday is in a good position to drive this change in the large hospitality sector, as evidenced by its strong global growth in just five months after it hit the market. We look forward to supporting the team to further accelerate its growth. "
Raised £ 73m on Sunday in just five months after launch
Source link Raised £ 73m on Sunday in just five months after launch