United Kingdom
Railway strikes. Transport Secretary denies 'complete lie' that he 'disrupted' RMT talks as second day of industrial operations approaches | UK news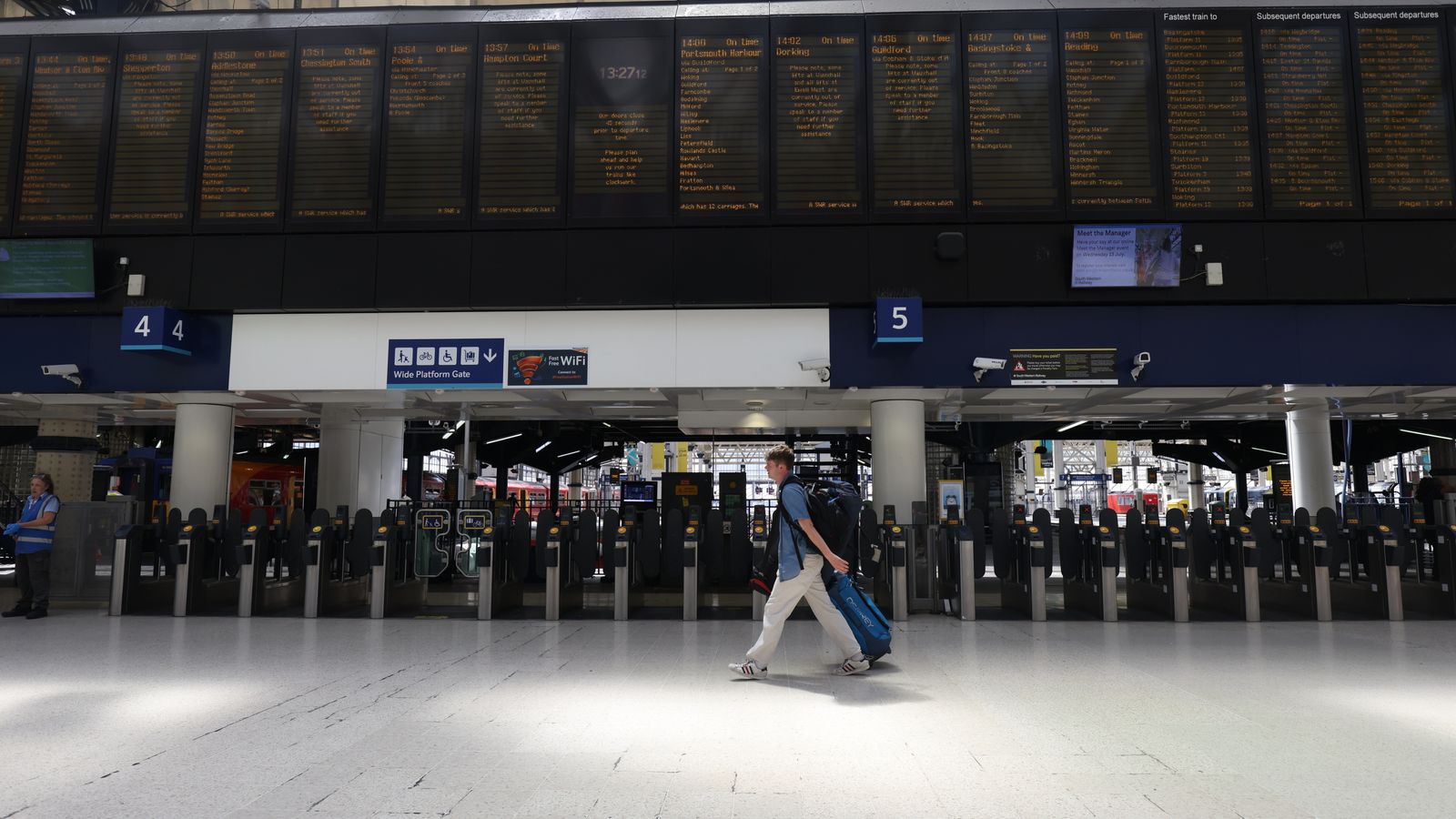 The transport secretary denied the union's claim that it had "failed" the strike talks, saying it was a "common lie".
Railway workers will leave on Thursday after Network Rail և RMT failed to make a breakthrough in talks to avoid a second day of industrial activity this week.
RMT Secretary-General Mick Lynch blamed Transport Secretary Grant Shaps on the door, saying he had thwarted talks by "not allowing Network Rail to withdraw the threat of dismissal of our 2,900 members".
Mr Lynch said the disruption would continue until the union secured a deal that "ensures job security, a pay rise for our members, and the growing cost-of-living crisis."
Mr Shaps said RMT's claim was a "common lie" and had "nothing to do" with withdrawing the letter in question.
Read more:
In the context of the crisis of living costs, inflation has reached the highest level of the last 40 years – 9.1%
"I understand that the letter does not mention the 2,900 reductions, but I know it confirms that Network Rail will carry out much-needed reforms in the sector after the union chose to strike instead of negotiating further.
"RMT continues to deviate from the fact that this week they are the only ones responsible for the mass disruptions.
"I want to urge Mick Lynch to stop wasting time on his members by making false statements in the media and instead return to the negotiating table to reach an agreement."
There were no strikes on Wednesday, but trains on London Underground were still severely disrupted and trains had to be changed throughout the day.
There was help for those traveling to the Glastonbury Festival In Somerset, however, with regular services running all day near Castle Cary, traffic seems to flow freely to Worthy Farm.
About 13 train operators will see RMT members return again on Thursday, as will Aslef-related train drivers for the UK, which will cause even more rail disruptions as only a few services operate up and down the country.
Network Rail said talks with RMT "never really started" on Wednesday, and the organization expects more to continue on Thursday.
Read more:
Boris Johnson "did not raise his finger" to stop the train strikes, says Sir Kir Starmer during the PMQ collision.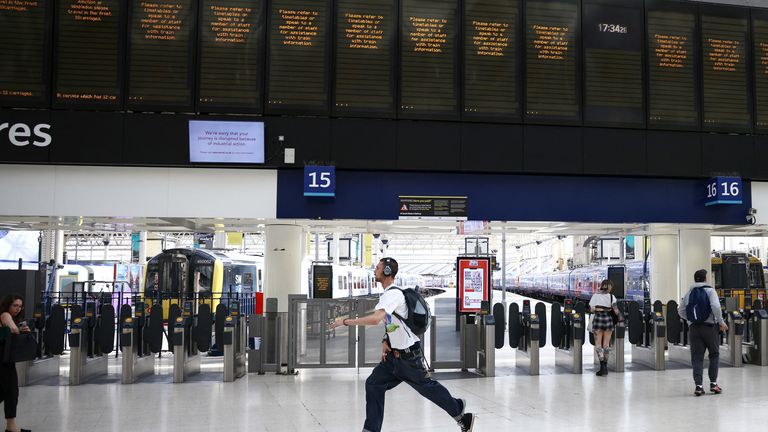 Network Rail CEO Tim Schowler told Sky News: "We were waiting for RMT until 12.30pm, when they arrived, we even had some discussions about the possibility of having a conversation so we could move on to the next stage of the offer. we wanted to do. they were completely disappointed with RMT's inability to speak.
"They asked us to remove the letter we sent them earlier, we went through it with them to explain that the letter is not relevant to the discussions we have today, that we want to continue the discussions, they refused to do so.
"They now claim that they control us in some way, it's red herring."
Railway strikes. Transport Secretary denies 'complete lie' that he 'disrupted' RMT talks as second day of industrial operations approaches | UK news
Source Railway strikes. Transport Secretary denies 'complete lie' that he 'disrupted' RMT talks as second day of industrial operations approaches | UK news