Tech
Problems with Poly Studio E70 and X70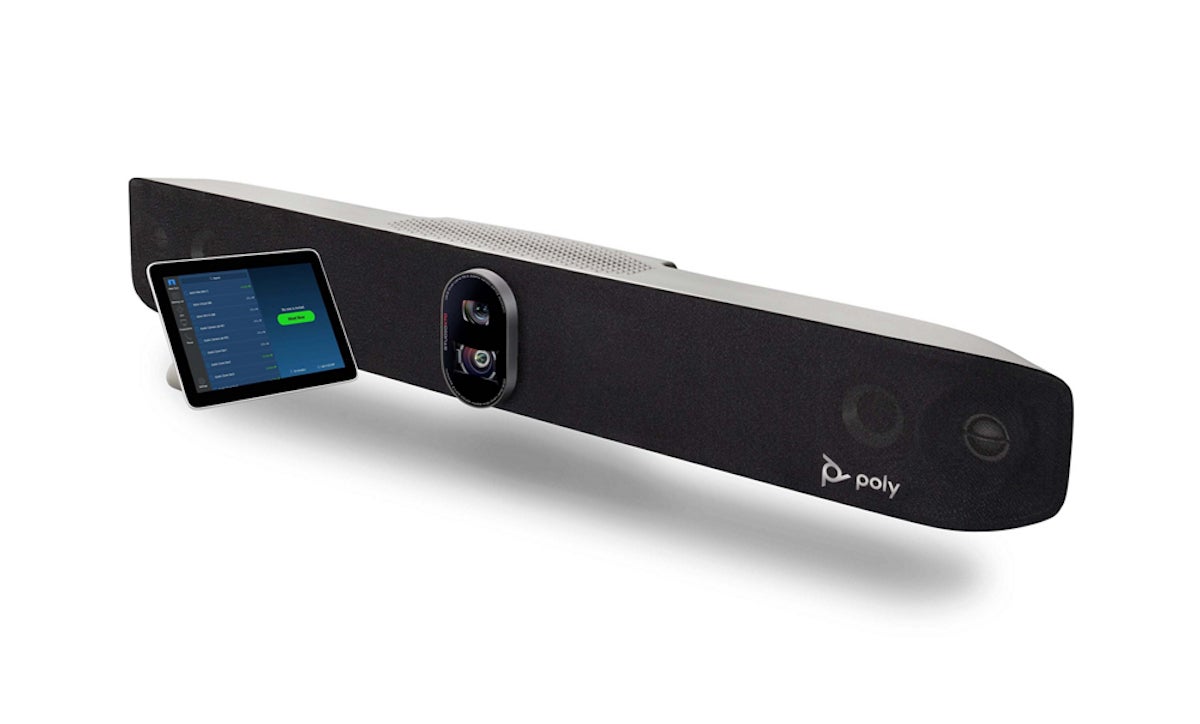 this week, Impressive PolyE70 conference room camera and X70 (Built-in speaker). These are impressive hardware, but at the moment they only work with Zoom (although Teams certification is approaching). Also, due to the lack of interoperability between conferencing platforms, all devices in this class continue to be far more risky purchases than they should be.
Find out why conferencing service providers don't understand what networking and telecom companies understood more than 30 years ago in connection with this Poly announcement. That is, such things need to be interoperable.
Details of Poly Studio E70 and X70
The E70, which sells for about $ 3,500, and the X70, which sells for about $ 6,000, were separated at birth. The E70 is a standalone version of the X70. (The cameras seem to be borrowed from smartphones that have migrated to multiple cameras to handle the needs and sizes of different meeting rooms.) Both units are twins with digital pan-and-zoom and tracking capabilities. There are cameras (one is a wide-angle camera and the other is a focus camera). Room speakers. The hardware can automatically switch between wide-angle and narrow-angle, depending on the number of speakers in the room.
The camera demo demonstrated decent 4K resolution, excellent transitions between modes (fade in and fade out), and pan and zoom that look very fast. These are primarily designed for medium to large conference rooms arranged in a rectangle with the length of the room behind the camera.
I'm not a fan of the off-white E70 because most conference room monitors are black, in contrast to the monitors. The X70's industrial design is more black / gray and should work better. If the walls are white, the E70 may fade into the background. Against colored walls, it becomes pop — and not an attractive way. (Most of the cameras I test are black or gray and seem to work better in modern offices.)
Ideally, as a platform-independent vendor, Poly should have an advantage because it is in the company's interest to work on all platforms. Sadly, you can't.
Vendor lock-in issues
As mentioned earlier, there are serious problems in this area and all other products in this area. None of these can switch platforms on the fly. Companies tend to rely on multiple meeting room options. Often it's Microsoft Teams (disclosure: Microsoft is a client) and Zoom for large meetings. Poly hardware only works with Zoom, but once certified, it can be reconfigured to work with Teams. (At this point, forget about Webex or other conference room solutions.)
This issue is not Poly's fault. Vendors do not seem to be aware of the current open source and interoperability trends in the market. We also do not understand that communication devices need to work together. For example, an Apple phone can make a call to a Samsung phone without switching modes. Providers are available by default, but it is unlikely that a customer, investor, or supplier can tell you what to use.
The workaround is to connect the camera to the PC because the PC is a PC. can Switch providers. However, even a PC cannot connect a stream from one provider like Zoom to another provider like Microsoft Teams. Ideally, you'll need the phone number of the connected conference room, just like a phone. What's more, regardless of the hardware you're using, you should be able to call that number and conference in as many places as you can manage, just as you would with a phone.
What you need now: Regulation
Currently, the video conferencing market is supported by the company's response to the ongoing Covid-19 pandemic. This makes most meetings remote, but when people return to the office, this segment can shrink again due to lack of interoperability. This is a nut. It reduces the effectiveness and value of these solutions by making connections between customers, investors, partners and vendors much more complex than they should be, and limiting collaboration between businesses and government agencies on different platforms. ..
Major carriers like AT & T or major vendors like Microsoft can step into this segment and own it simply by creating a hardware-agnostic backend and deploying a penetration pricing strategy. I can do it. And we're waiting for major governments like the US government to set standards that guarantee interoperability. It will now wipe out the marginal players.
We cannot recommend a non-PC-based conference room solution until the interoperability issue is resolved. At least the PC works with the majority of providers to switch.
Copyright © 2021 IDG Communications, Inc.
Problems with Poly Studio E70 and X70
Source link Problems with Poly Studio E70 and X70