Business
Pound falls to two-year low as political uncertainty contributes to gloomy economy | business news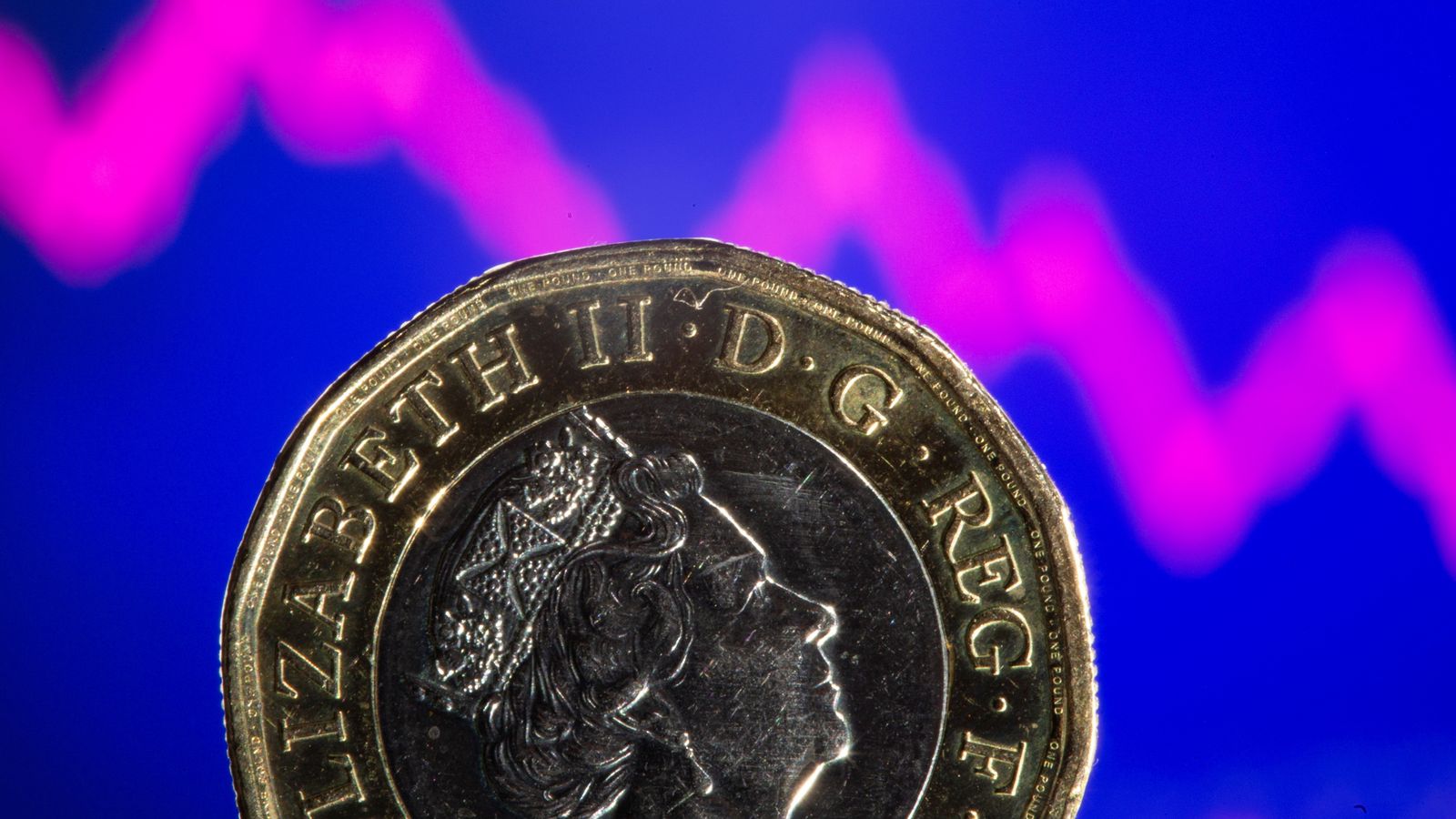 The pound has fallen to a two-year low as the political landscape adds to uncertainty in an already troubled economy.
As of Monday afternoon, the pound was at 1.1867 against the US dollar – its lowest since March 2020. Just before 5pm it had gained slightly to trade at 1.19.
It comes days after Boris Johnson stepped down as Prime Minister and as the race to succeed him begins.
The situation deepens economic uncertainty as high inflation, risk of recession, Brexit and pressure on the cost of living are already creating pressure.
At the same time, key US inflation data this week pushed the dollar higher amid easing risk appetite.
The pound fell slightly against the euro to 84.80 pence.
Strategists at Rabobank said it was not yet known whether Mr Johnson's resignation would be enough to ensure economic "coherence".
They said in a note: "While pound investors will hope for a government that is less distracted by scandals and more focused on ensuring coherence in the post-Brexit economy, the jury is out.
"The pound could suffer from a lack of new direction until the new prime minister is in office."
The latest UK monthly GDP figures are due out this week and are expected to show no growth in May, adding to fears that the second quarter data will signal economic contraction.
Pound falls to two-year low as political uncertainty contributes to gloomy economy | business news
Source link Pound falls to two-year low as political uncertainty contributes to gloomy economy | business news