Business
PM unveils plans to revitalize stricken city centers in Queen's Speech | UK News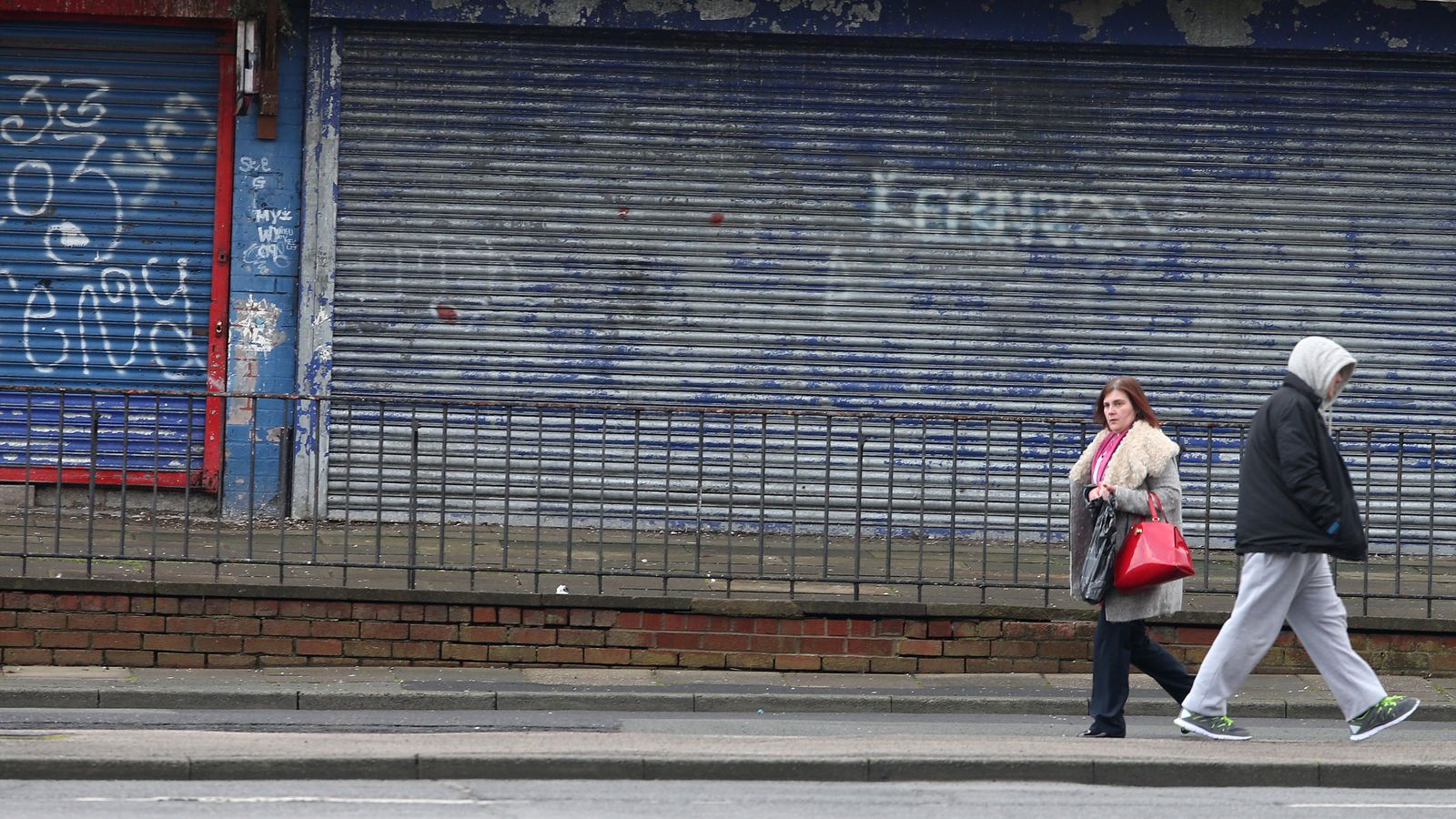 Plans to revitalize stricken city centers will be a key part of the Queen's speech next week as the Prime Minister seeks to move on after his party's poor showing in local elections.
Boris Johnson will say on Tuesday he wants to rid high streets of derelict shopfronts and restore "neighborhood pride", with councils being given extra powers to achieve this.
The Leveling Up And Regeneration Bill would give England's councils the power to hold compulsory rent auctions to ensure shops that have been vacant for more than a year are available to potential tenants.
According to the British Retail Consortium, every seventh store is empty, and in the north-east even a fifth.
Many have lost tenants due to high rental and business rates, as well as a drop in demand as buyers go online.
Councils will also have more powers to use compulsory orders to provide housing, redevelopment programs and infrastructure.
Other ideas are to make sidewalk cafes an integral part of city centers.
The cafes became popular during the coronavirus pandemic as restaurants, pubs and bars were given temporary permission to serve diners on sidewalks rather than indoors.
This permission would be made permanent under the plans.
Mr Johnson said: "High streets across the country have long been littered with derelict shop fronts because they have been neglected and deprived local areas of opportunity.
"We're making that right by putting power back in the hands of local leaders and the community so our cities can be rejuvenated, opportunities improved and neighborhood pride restored."
Leveling Up secretary Michael Gove said: "By empowering local communities to let shops that have been vacant for a year or more, we will end the scourge of boarded up shops that are afflicting some of our great cities at large have plagued the country for far too long."
Other measures expected in the package include a Brexit Freedoms Bill to make it easier to get rid of EU laws and a Bill of Rights to replace the Human Rights Act.
PM unveils plans to revitalize stricken city centers in Queen's Speech | UK News
Source link PM unveils plans to revitalize stricken city centers in Queen's Speech | UK News