Sports
Nick Kyrgios calls Stefanos Tsitsipas 'sweet' after responding to 'evil bully' accusation at Wimbledon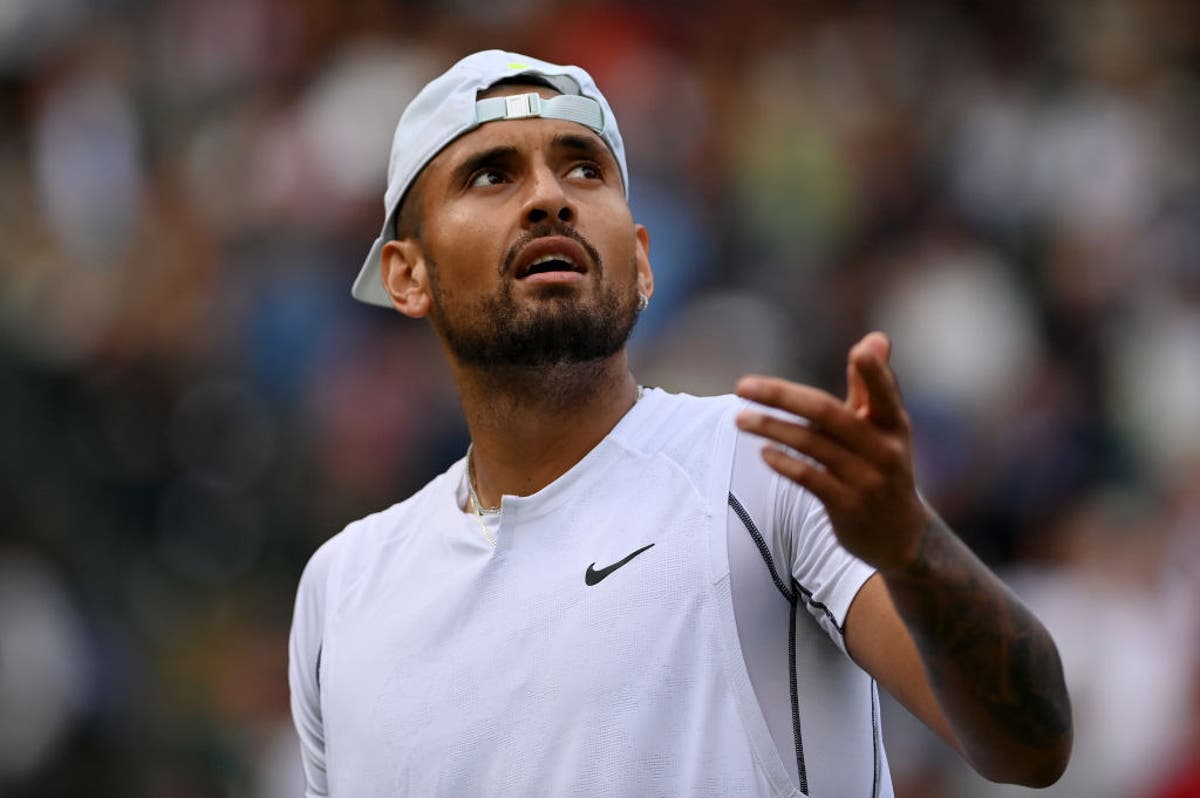 Nick Kyrgios called Stefanos Tsitsipas 'soft' after the Australian dismissed accusations he was 'mean' and a 'bully' after their heated third round match at Wimbledon.
Kyrgios was involved in a constant exchange with the referee during their fiery four-set victory and insisted he had done nothing to 'disrespect' his opponent during the contest.
Tsitsipas, the tournament's fourth seed, was bowled over in four dramatic sets by Kyrgios which saw both players commit code violations after losing their temper.
The Greek player apologized after kicking a ball into the crowd in frustration, narrowly avoiding a spectator's head, but said he was 'triggered' by Kyrgios' behavior on the other side of the net.
"He's sweet," Kyrgios said. "We are not cut from the same cloth. If you're affected by it today, that's what's holding it back.
"When you start losing to me again, you get angry," he added. "It's not bullying. I don't know why he is so hurt.
More follows
Nick Kyrgios calls Stefanos Tsitsipas 'sweet' after responding to 'evil bully' accusation at Wimbledon
Source link Nick Kyrgios calls Stefanos Tsitsipas 'sweet' after responding to 'evil bully' accusation at Wimbledon