Business
Nestlé, Mars and Hershey accused "use child labor" and "get cheap cocoa" in a new court document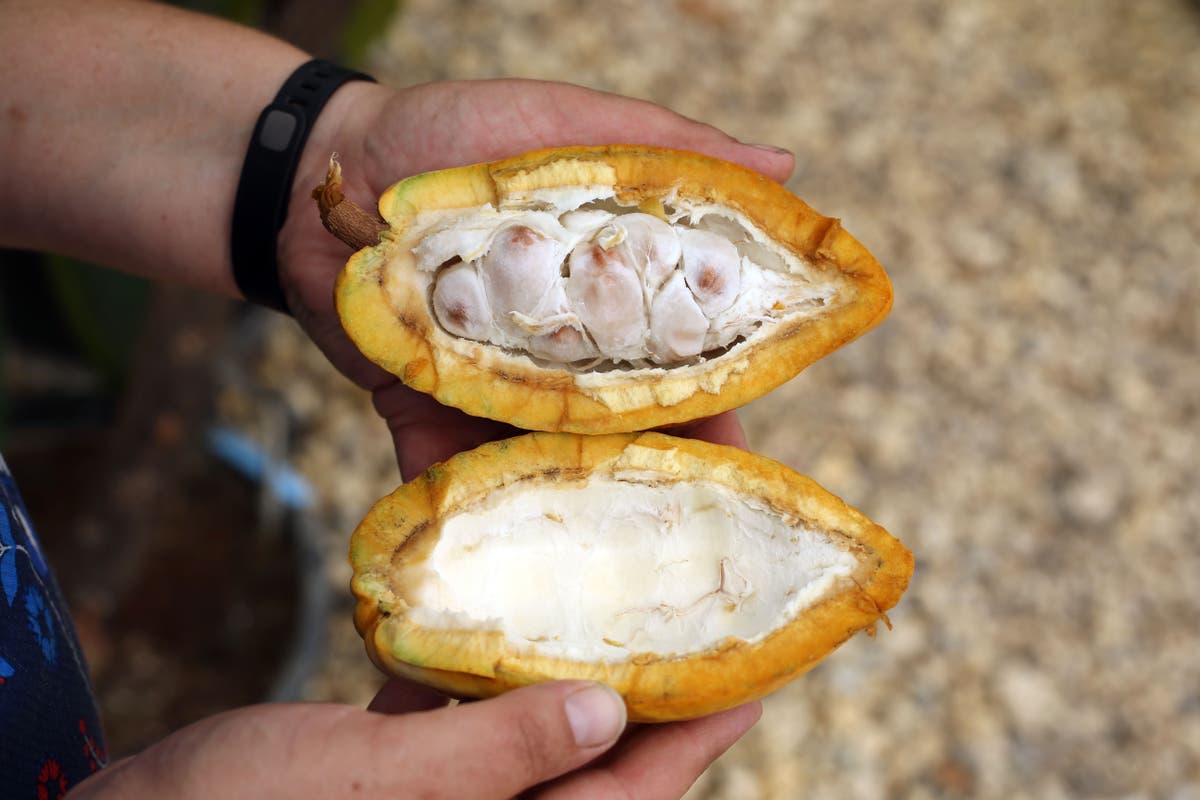 Seven of the world's largest cocoa companies have been accused of using child labor, and new legal documents allow them to "continue to benefit from cheap cocoa."
The proceedings were filed by eight Mali citizens alleging that they were trafficked as children to Côte d'Ivoire to work on a cocoa plantation.
Nestlé, Cargill, Hershey, Olam, Mars, Mondelez and Barry Callebaut were nominated as defendants in the case and brought to Washington, DC, where the newly filed opposition stated that they "benefit cheap cocoa harvested." By forced child labor, which claims to have formed a "venture that allows us to continue to receive."
The cocoa industry faces claims that young children are being used to work on farms that harvest cocoa beans.
According to a 2020 survey by the University of Chicago, 1.56 million children are harvesting cocoa today, with the main producing countries being Côte d'Ivoire and Ghana.
Côte d'Ivoire is responsible for producing about 40 percent of the world's cocoa supply.
All major cocoa companies are committed to addressing the issue of child labor in their supply chains. They claim that there is not enough evidence to link them to the alleged abuses of the eight plaintiffs.
However, lawyers claimed to have united to make the company appear to be tackling the problem, but instead continued to benefit from forced child labor.
Terence Collingsworth of International Rights Advocates, a lawyer who filed a civil suit against the Kakao company, said: Independent: "These companies are at war on two fronts. They are talking to the masses. We work with cocoa farmers and provide them with education and money. This is under control. It is in.
"Then they say they're just standing in court and buying chocolate. It has nothing to do with what's happening there. Recent filings say they're no different than chocolate bar consumers. increase."
Court documents filed last month allege that all plaintiffs were under the age of 16 at the time of recruitment and were "forced to work on a cocoa plantation in Côte d'Ivoire, trafficked by Mali and supplied to defendants." ..
Legal documents state that workers are constantly bitten by insects, injured in your accident, and some have been working unpaid for years.
The proceedings have been filed under the 2017 Trafficking Victims Protection Reapproval Act (TVPRA). The law contains "need to know" negligence criteria. Abuse was happening even if they didn't know it directly.
International Rights Advocates offers a wider range of TV PRA readings than chocolate companies accept.
Plaintiffs' lawyers allege that the two companies "work together within formal organizations, including the World Cocoa Foundation, to build, protect and maintain a cocoa production system that relies on child slavery."
The Kakao company disagrees with this. A spokesperson for Olam said, "We have violently denied cheating and believe that the proceedings have no legal basis." They added that the tolerance for forced or slave labor in the supply chain was zero, "if we identify any case, we will take immediate action."
Mars said it would not comment on the proceedings in dispute, but added that the company believes that "children and forced labor do not exist in the cocoa supply chain." They pointed out efforts to "address the root cause of this complex problem."
A Nestlé spokesperson said: We continue to work unwaveringly with governments, NGOs and industry partners to help fight child labor in the cocoa industry and address this complex global issue. "
Barry Callebaut said it promised to eradicate child labor from the supply chain by 2025. A spokesperson said: We are actively fighting with the industry. Barry Callebaut disagrees with the proceedings. "
Hershey said he did not comment on the proceedings in dispute. Mondelez did not respond to requests for comment.
Cargill said the two companies would submit a response to the opposition's allegations on November 19.
Nestlé, Mars and Hershey accused "use child labor" and "get cheap cocoa" in a new court document
Source link Nestlé, Mars and Hershey accused "use child labor" and "get cheap cocoa" in a new court document