Tech
Moneybox is Crowdcube's most popular crowdfunding campaign this year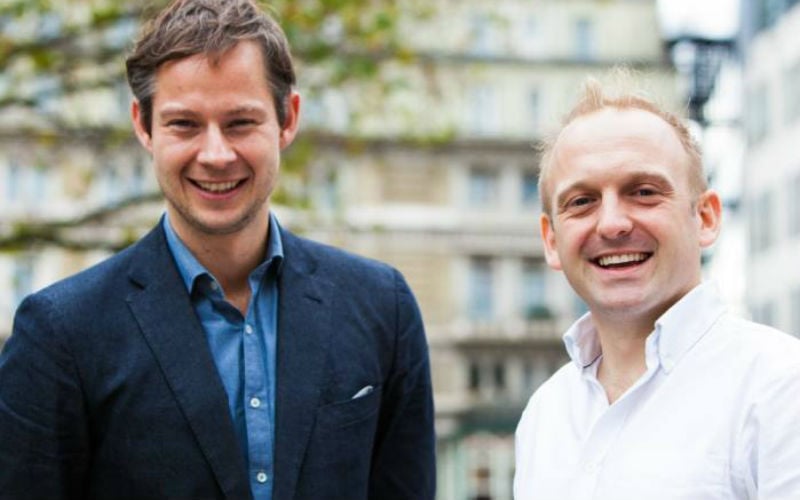 Digital wealth manager Moneybox closed its second crowdfunding campaign after just 72 hours.
In three days, more than 15,000 people invested over £ 6.25 million in what is Crowdcube's most popular crowdfunding campaign of the year so far.
Moneybox now holds the record for the second and third most popular crowdfunding campaign of all time in Europe. Only Monzo's campaign surpassed them.
The company, which has now raised over £ 100 million in total, says crowdfunding was launched to give its community the opportunity to share and shape future success alongside institutional investors.
A whopping 8,700 people within the Moneybox community invested £ 3.7 million before crowdfunding even went public.
FinTech 50 – The UK's Most Innovative Financial Technology Creators for 2021
Moneybox has experienced exponential growth since its launch in 2016. From an initial offering that allows people to "put their loose change" in an ISA for stocks and shares, Moneybox now helps over 850,000 customers build wealth with confidence across all their savings, investments, purchasing and retirement needs.
Assets under management have grown to exceed £ 3.1 billion and, with a team of 330, Moneybox claims it is now the clear market leader in lifetime ISAs. It is the UK's second largest wealth manager by number of clients.
Together with the £ 35 million Series D investment announced last month, the funds will be used to grow the client base, improve the investment proposition and focus on new ways to guide and support people in financial planning.
"We are blown away by the welcome we received from our second audience relaunch this week," said co-founder Ben Stanway. "Giving our community the opportunity to share and shape our future has always been a priority and until now our customers have been instrumental in the evolution of our products and services.
"Given the current economic climate, our mission to help people build wealth with confidence has never been more important. Our goal now is to find new ways to guide and support people in financial planning throughout their lives.
"By continuing to focus on the underserved mass market, we believe we are on track to create the class-defining equity platform in the UK."
Matt Cooper, Crowdcube's chief commercial officer, commented: "Congratulations to Moneybox on another historic milestone on Crowdcube.
"We like to see forward-thinking companies, like Moneybox, support inclusion by placing it at the heart of the business by turning their customers into shareholders."
Moneybox is Crowdcube's most popular crowdfunding campaign this year
Source link Moneybox is Crowdcube's most popular crowdfunding campaign this year