Health
Millions of older people are lonely and feel disconnected from the digital world – Survey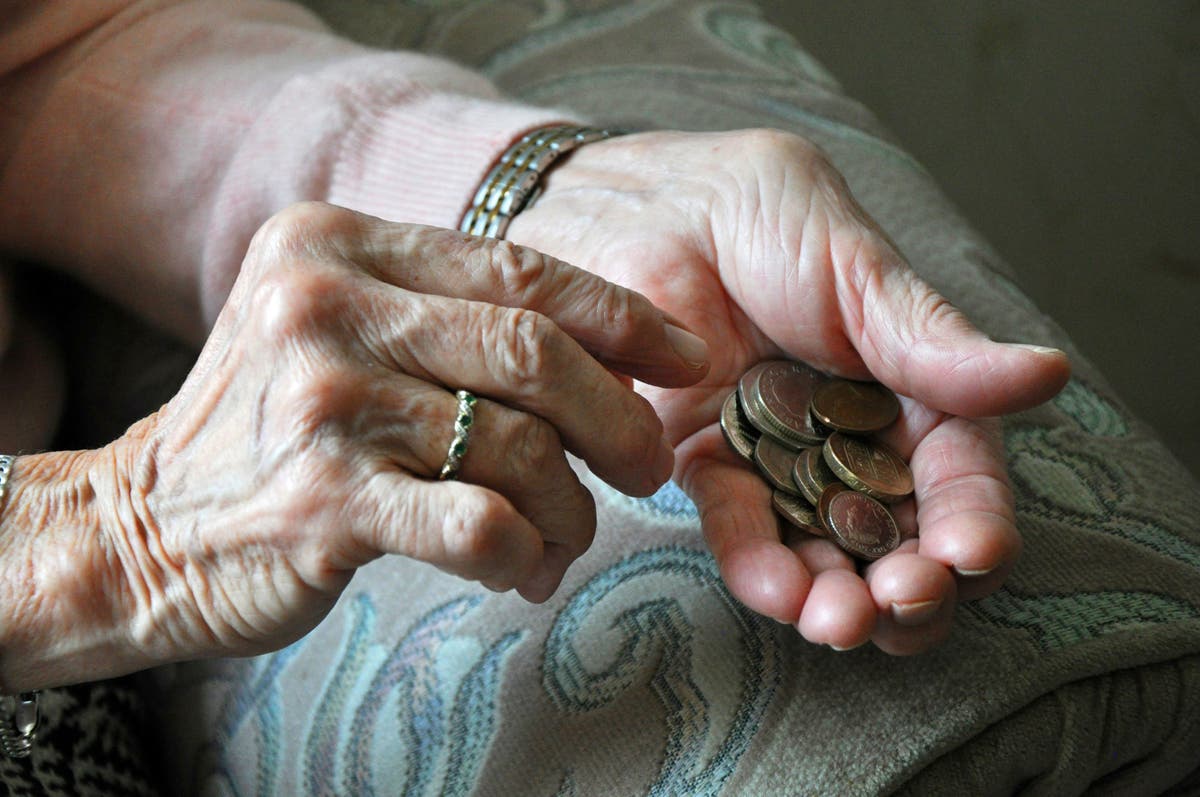 Millions of older people are suffering from loneliness and disconnected from the digital world, a charity has warned.
The Mental Health FoundationHaving surveyed more than 6,000 adults in the UK, he said his findings showed that one in 10 people over the age of 65 feel lonely at some point or always.
According to the survey, every quarter of people between the ages of 65 and 74 report feeling isolated often or at times.
And about 10% of people over the age of 65 said they felt anxious or anxious about feeling lonely.
According to the Mental Health Foundation, the possibilities and benefits of digital communication are inaccessible to many people in the older age group.
Data The Office for National Statistics (ONS) estimates that the majority (67%) of the three million people without Internet access are over 70 years old.
The Mental Health Foundation is running the Picture This project, in which participants receive a new digital tablet, unlimited WiFi for three months, art materials, and one-on-one digital training.
Today, more than 100 elderly people live in shelters and care LuishamTo the south-east of London, took advantage of the program.
Mark Rowland, CEO of the Mental Health Foundation, said: "We all probably feel lonely at some point in our lives, and feeling lonely for long periods of time can negatively affect our mental and physical health.
However, we suspect that for some older people and those around them, loneliness is perceived as just part of the aging process.
"This view is not supported by the widespread assumption that loneliness is associated with aging or simply the natural consequences of living alone.
"It is especially important for older people to feel confident and supportive of asking for help when they feel lonely and able to access digital tools and devices, which will help ease their loneliness.
The charity calls Government Do more to prevent digital exclusion and improve the mental health of older people.
It comes as a separate poll for a charity Menkap Found that people with learning disabilities suffer from loneliness in the face of the Covid pandemic.
About 88% of the 580 family members and caregivers surveyed said their loved one always or very often felt sad, while 82% felt alone because they rarely managed to leave home.
Nearly one-third (32%) suffered from mental health problems, including low mood and low self-esteem.
More than a quarter (27%) did not know where to turn for support.
72% of respondents, family members and caregivers of people with learning disabilities said that their loved one currently spends less time outside the home than before the pandemic.
More than one in 10 said they were leaving home once a week or less.
Menkapi said limited access to technology, along with self-confidence and digital skills, has made the situation worse.
Millions of older people are lonely and feel disconnected from the digital world – Survey
Source link Millions of older people are lonely and feel disconnected from the digital world – Survey