United Kingdom
Migrant crossings. The Prime Minister supports the Rwandan program as a "morally right thing" Political news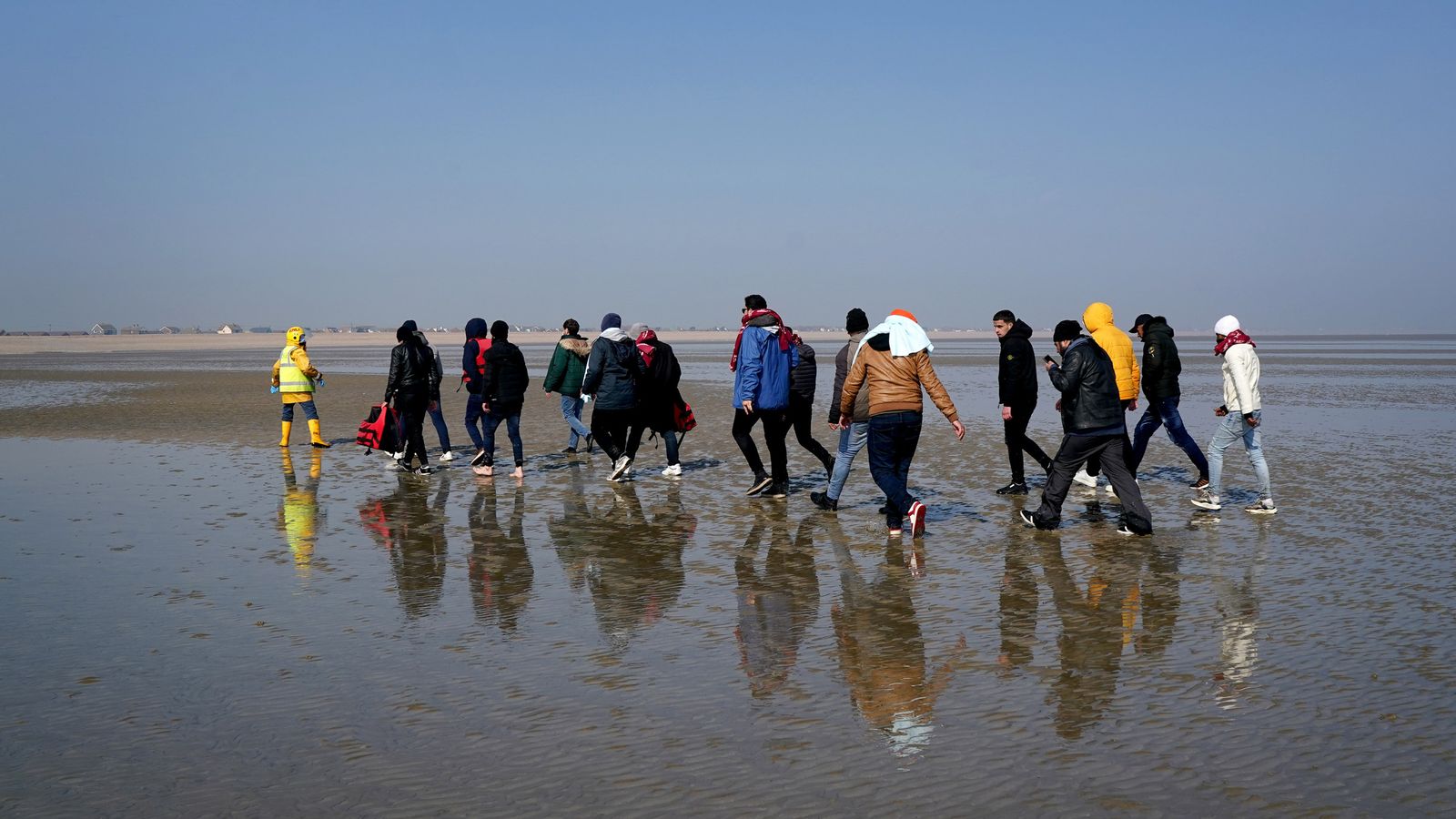 Boris Johnson has defended his plan to send migrants arriving in the UK illegally to Rwanda thousands of miles away as "morally right".
The policy is part of the Prime Minister's plan to address the issue of dangerous crossings by migrants in small boats, and he acknowledged that there will be legal challenges, it will not happen overnight.
Mr Johnson refuted the charities' fears that the plan, which he said would send tens of thousands of people to East Africa in the coming years, was "cruel and disgusting".
Response when the Prime Minister reveals Rwanda's program. live policy
He said. "This is a morally correct, humanitarian, compassionate thing.
"We can not have people who continue to die at sea, paying huge sums of money to the pursuers of evil people who are simply exploiting their hopes and ambitions.
"We must encourage them to follow a safe and legal path if they want to come to this country."
The broader strategy will see the previously announced plan by the Royal Navy to take responsibility for the fight against the people who cross Manush come into force today with new funding of միլիոն 50 million.
Read more:
Why are migrants sent to Rwanda? How will it work?
The first glance inside the center, where the wave migrants will be accommodated
In the UK, there will be a new, nationwide dispersal system to distribute asylum seekers more evenly among local authorities, and a new reception center will be opened in Linton-on-Oise, North Yorkshire.
Speaking in Kent, the prime minister said that "those who have tried to take over or abuse our systems will not find an automatic way to install them in our country."
He said that from today, anyone caught entering the UK illegally, such as in small boats or hidden trucks, as well as those who have already arrived illegally since January 1, could be transported to Rwanda for 120 120 million.
However, he acknowledged that their numbers were not enough to defeat the small-scale crossing "soon".
The Home Office has not suggested that only men be sent to Africa, after Welsh Secretary-General Simon Hart told Sky News earlier that the plan was for male economic migrants, while women, children and asylum seekers would still be treated as such. they are now.
Those who successfully apply for refugee status will be eligible to stay in Rwanda, and those who fail can still apply for immigration status or relocate to their country of origin, the government has said.
The first, which will be sent to Rwanda, will be officially notified in the coming weeks, when the first flights will take place in the coming months, according to the Interior Ministry.
Mr Johnson said he was trying to tackle the "barbaric trade-off of human misery" caused by human trafficking in the English Channel, which he predicted could see 1,000 crossings a day in a few weeks, with around 600 arriving on Wednesday.
He said he was convinced the deal with Rwanda was in line with international legal obligations, but insisted that a "huge army of politically motivated lawyers" would likely argue in the courts that the government was ready to change the law if necessary.
The Prime Minister dismissed human rights concerns in the country, saying that people should not have a "blinking" view, arguing that it is "one of the safest countries in the world, with a worldwide reputation for accepting and integrating migrants."
But last year the British government itself said in a global report that "critical voices continue to face severe restrictions" in the country, which has raised concerns with the government.
Mr Johnson's plan has been criticized by charities, while opposition parties say it is an attempt to divert attention from the "partgate" case, which has caused concern among Thor's so-called "one nation" moderates.
Labor leader Sir Kir Starmer called it a "pitiful diversion" from the party gates, while the Tory Reform Group, a pressure group sponsored by Conservative MPs and ministers, called it "wrong, irresponsible".
Mr Johnson's statement came as Home Secretary Pretty Patel signed what he described as a "migration-economic development partnership" during a visit to the capital, Kigali, with Rwanda.
Enver Solomon, Executive Director of the Refugee Council, said: "We are shocked by the government's brutal decision to send asylum seekers to Rwanda."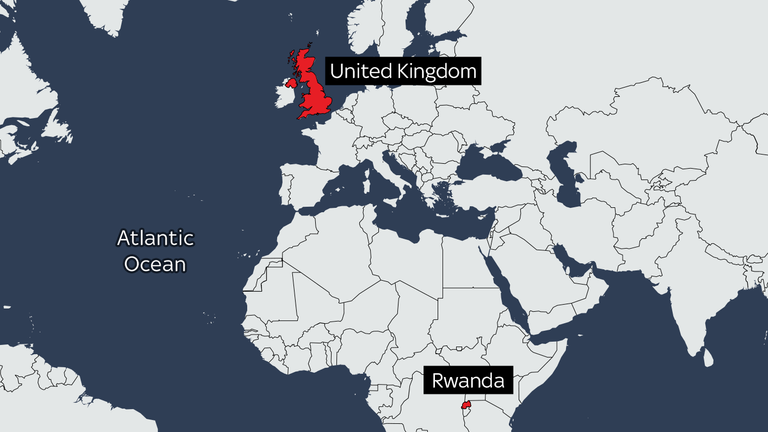 He said sending migrants more than 4,000 miles for recycling "would do little to deter them from coming to this country, but would only lead to more human suffering and chaos at a cost of around 4 1.4 billion a year".
The British Red Cross said it was "deeply concerned" about "sending half of the traumatic people around the world".
Scotland's first minister, Nicola Sturgeon, called it a "contemptible policy" and argued that it was "a complete moral bankruptcy of this Tory government" as an attempt to divert attention from partisan abuses.
Labor Party shadow culture secretary Lucy Powell told Sky News that the statement "should be taken with cynicism, with skepticism about its timing, whether it is really aimed at diverting attention from the Prime Minister's own law violation."
Migrant crossings. The Prime Minister supports the Rwandan program as a "morally right thing" Political news
Source Migrant crossings. The Prime Minister supports the Rwandan program as a "morally right thing" Political news