Business
M & S of legal claims against Aldi for the Colin the Caterpillar trademark | Business News
Marks & Spencer has filed a proceeding against Aldi over allegations that the discount supermarket infringes the trademark of its Corinza Caterpillar Cake.
This week, M & S filed an intellectual property claim with its rival Cuthbert the Caterpillar product in the High Court.
The similarity of Aldi products has led consumers to believe that they are the same standard, and Cuthbert claims to be able to "ride the coattail" of the M & S cake's reputation.
Marks & Spencer hopes that Aldi will exclude the product from sale and agree not to sell similar in the future.
Colin the Caterpillar, a sponge cake with milk chocolate and butter cream topped with chocolate sweets and a smiling white chocolate face, was launched about 30 years ago.
Although there were special adaptations to events such as Halloween and Christmas, their appearance hasn't changed much since around 2004.
There were also spin-offs such as Connie the Caterpillar advertised on Mother's Day.
Colin is also part of a partnership between M & S and the cancer charity Macmillan.
The retailer created Colin products for the charity's annual world's largest coffee morning fundraising event.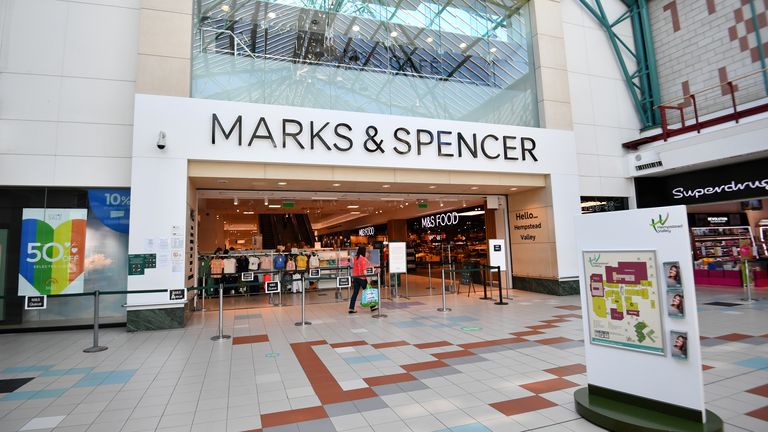 M & S has three trademarks related to Colin. Retailers believe this means that Colin has acquired and retains an enhanced and unique personality and reputation.
A spokeswoman said: "The M & S brand is special to our customers and we expect only the best of us, so we love and care for all the M & S products on our shelves.
"That's why we want to protect Colin, Connie, and our reputation for freshness, quality, innovation, and value."
A spokesman, especially when asked why M & S is taking action on this product, said he is taking a "targeted approach to protecting branded assets."
"There are serious concerns about this product," he added.
Aldi declined to comment. Cuthbert is not currently for sale.
M & S of legal claims against Aldi for the Colin the Caterpillar trademark | Business News
Source link M & S of legal claims against Aldi for the Colin the Caterpillar trademark | Business News