Business
London Underground workers vote for another strike in the coming months | business news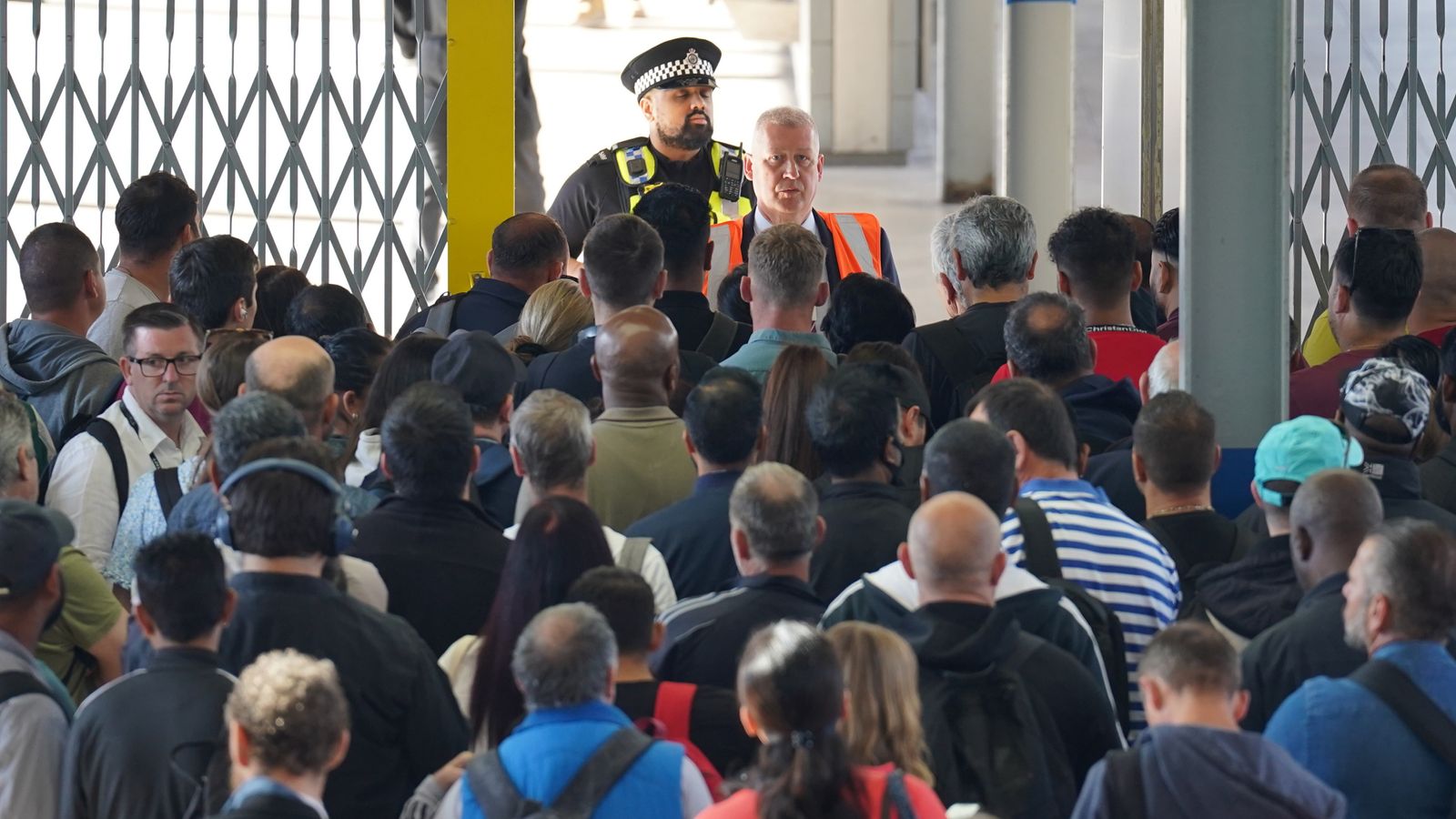 London Underground workers have voted to strike again as they near the end of this week's action that has seen Tube services suspended across the capital.
Around 10,000 London Underground workers refused to work this week – with all subway lines affected.
More than 90% of the rail, shipping and transport union members who took part in the vote opted to stop working in the coming months, according to the union.
Workers say they are committed to protecting their pensions, improving working conditions and preventing job losses.
A date for the next strike has not yet been set.
Transport for London (TfL) has announced it will cut 600 jobs and reform the pension system, which London Mayor Sadiq Khan has described as "generous".
"This is a fantastic result for our members and shows that RMT's arguments are supported by Tube staff," said RMT General Secretary Mick Lynch.
"TfL and the Mayor of London need to seriously reconsider their plans for hundreds of job cuts and an attempt to give hard-earned pensions to workers who serve the people of London every day," added Mr Lynch. "He should not seek to sacrifice our members' pensions and jobs to fit within the budget constraints set by Boris Johnson."
This week saw a spate of strike action on the country's railways and London Underground.
It is expected to be followed by disruptions at key airports, including London Heathrow British Airways workers voted Thursday to strike during the peak summer holiday season as they demand a return to their pre-pandemic salaries.
London Underground workers vote for another strike in the coming months | business news
Source link London Underground workers vote for another strike in the coming months | business news