United Kingdom
Labor leader Sir Keir Starmer calls Boris Johnson 'bull********' and leadership candidates 'B grade' | Political news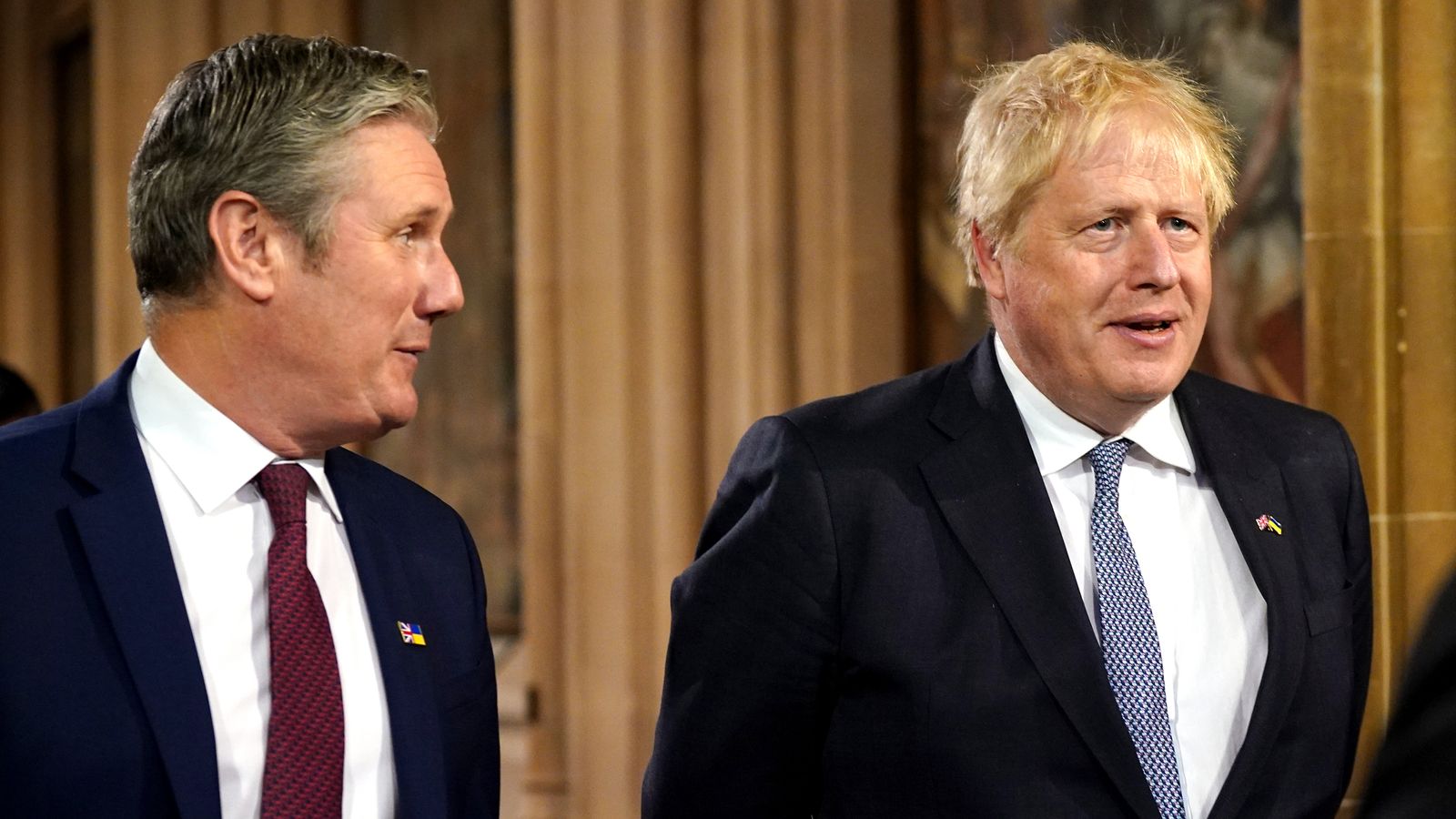 Labor leader Sir Keir Starmer has branded Boris Johnson a "total bull********" who has "taken the **** out of the public" because of party gates.
Asked about the outgoing prime minister's legacy in an episode of The Rest Is Politics podcast, he said Mr Johnson had "found out". Blockade-breaking gatherings at Downing Street.
But it wasn't just the breaking of the rules, but the "ridiculous defenses afterwards" that angered the public.
Political center. Mordant and Truss are set to battle it out for second place in the Tory leadership race
Sir Keir told presenters former Labor spin doctor Alastair Campbell and former Tory MP Rory Stewart that there was a "general awareness" from voters at the last local election "that this guy is bull***** and if he is bull***** . ******* about that, he's probably bull******** about everything," including plans to level up the country.
"That's why I don't think there was any way for him to ever come back from that, and I think it's really good for the country that we're seeing the back of him," he added.
But the Labor leader did not limit his insults to the incumbent Conservative leader, calling all candidates to replace him "B-grade candidates".
He said. "I don't really mind who I'm running against…most of them are tainted by backing Johnson.
"I am constantly asked this question. Which of them are you afraid of? I am not afraid of any of them.
Sir Keir's remarks came on a day when Mr Johnson faces his final Prime Minister's Questions and as Tory MPs vote on the final two candidates in the race to succeed him in No 10.
But he said the new leader would not fix the Conservatives, insisting the party "has been divided for longer…longer than people think", pointing to the Brexit row since the referendum rather than just the recent Downing Street row. scandals.
"You have [also] got so-called red wall Tory MPs with so-called blue Tory MPs who want completely different things," the Labor leader added. "So it's not just that the government, for example, doesn't have an economic strategy, it's also not capable. from having one. Because they cannot keep that coalition together.
"So I think the idea that they're going to elect somebody as the new leader and they're going to get their mojo back and it's all going to come together … I just can't see it. This is. a bitter struggle over the very purpose of the Conservative Party."
But Sir Keir argued that the biggest challenge now was to prove to voters that politics could be a "force for good".
"Because of people like Johnson who denigrate politics and drag everyone down the drain, there's a general feeling that you're all the same," he said.
"It's a very dangerous place to get to. That's why Johnson ends up dragging everyone down the well with him."
Labor leader Sir Keir Starmer calls Boris Johnson 'bull********' and leadership candidates 'B grade' | Political news
Source Labor leader Sir Keir Starmer calls Boris Johnson 'bull********' and leadership candidates 'B grade' | Political news