Sports
Keyman Kyle Jamieson "Just ride a New Zealand regular coattail"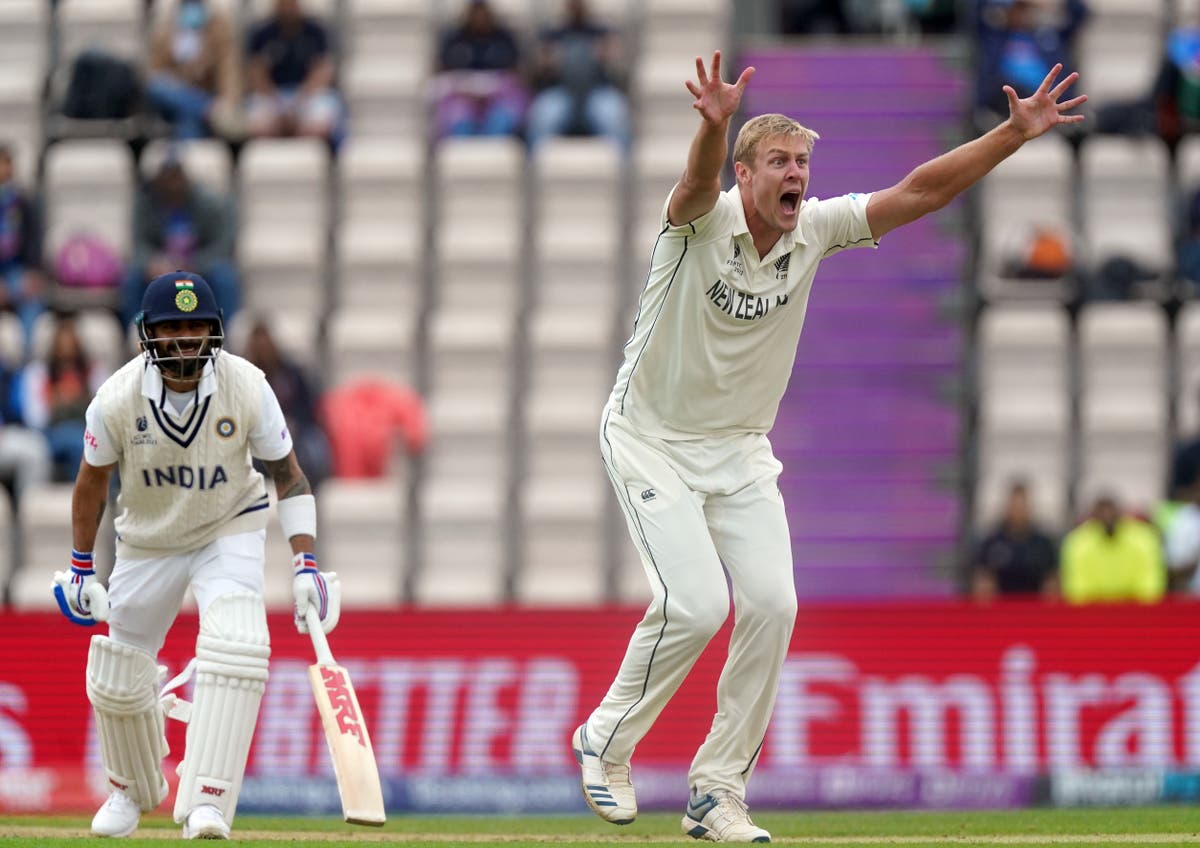 Kyle Jamies has emerged as New Zealand's key man to become Cricket's first test world champion, but he happily suggested that he was only "on the courttail" of his experienced teammates. ..
Jamieson won 31-5 as Blackcaps bowled India 217 on the third day in Southampton and made his amazing start on the big stage.
He hadn't made his debut yet when the qualifying period for this final began in 2019. This is just his eight test caps, but now he carries five wickets five times, boasting an average of 14.13 44 scalps. No one in the history of the game has spent more than ever.
Still, he pays homage to the Kiwi brothers who welcomed him, starting with captain Kane Williamson and ending with 206-starring fellow seamers Tim Southee, Trent Boult and Neil Wagner. Represented.
"I'm glad I was able to contribute. It's an absolute pleasure for me to come to this group," he said.
"I think I was just able to get into my business, learn from these people and get a little ride on their coattail.
"In terms of the pressure and scoring they have built, we cannot fully talk about the environment and culture they have built over a period of time. It certainly made the transition to international cricket very easy.
"The fact that there are pretty world-class guys around you allows you to settle into your role."
An even fresher rookie on the side helped ensure that Jamieson's good work wasn't rewarded. Devon Conway notched 54 before dismissing the two balls before the bad light stopped playing and left New Zealand 101 for 2.
The heavy rains expected on Monday have already lost a great deal of time in time with the weather. Jamieson is optimistic, although a preliminary day may not be enough to turn this strength position into a win.
"In the UK, we know that things can happen soon," he said.
"It would be great if we could move forward at 50, 100, 150. As bowlers, we take what we can get."
Indian batter Shubuman Gil was also looking at the bright side. His team wanted to take advantage of Ichant Sharma's late dismissal of Conway to find a way back to the game.
"It was definitely an important ticket gate for us," he said.
"If we could throw a few more overs to our new batter, Ross Taylor, we might have requested a few more wickets, as both batters are relatively new at the creases. We will have a slight edge to them when play resumes. "
Keyman Kyle Jamieson "Just ride a New Zealand regular coattail"
Source link Keyman Kyle Jamieson "Just ride a New Zealand regular coattail"