Tech
James Bond's iconic car brand acquired in a £ 46m electric vehicle deal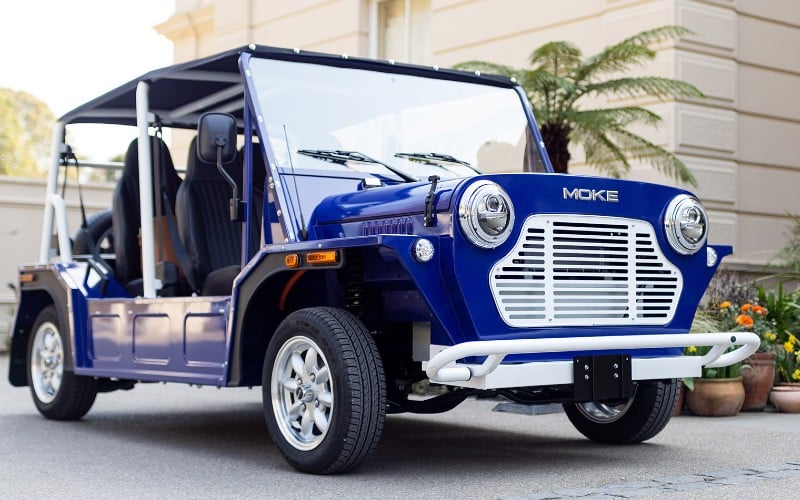 An iconic car that appeared in four James Bond films will be bought under a £ 46 million contract.
The Canadian listed company EV Technology Group will launch Electric MOKE after acquiring 50% of the shares of Buckinghamshire-based MOKE International, bringing its stake to 67.6%. It keeps an option to buy the rest.
The acquisition is expected to close by the end of the year.
The MOKE 'beach car' was founded in 1964 but has only generated sales of 50,000 in nearly 60 years. Appearing in You Only Live Twice (1967), Live And Let Die (1973), The Spy Who Loved Me (1977) and Moonraker (1979), he was first made famous by celebrities including Brigitte Bardot and The Beatles, who have been photographed driving them to exotic destinations such as the south of France, Australia and the Caribbean.
MOKE International says it wants to quickly build a long waiting list for the electrified version of the car in France and the UK. EV Technology Group says it will soon expand its sales offering across Europe and the United States.
It already owns 100% of the MOKE France subsidiary and deliveries have started in the south of France.
"The investment in MIL is very close to my heart. I first became interested in MOKE International when I tried to rent the vehicle in the south of France – I quickly discovered the joy of driving this vehicle in beautiful places – but also the commercial opportunity given the high demand for this iconic brand. , with respect to supply, "said Wouter Witvoet, CEO of EV Technology Group.
"EV Technology Group's mission is to revitalize iconic brands and rediscover the joy of motoring in the electric age. This holds true brilliantly for MOKE International as it forms the perfect start to EV Technology Group's strategy of acquiring brands that have a loyal following and substantial brand equity.
"I'm looking forward to helping the company expand as it enters new markets, particularly the United States. MIL has a great future and EV Technology Group has the capabilities to support it every step of the way. "
Isobel Dando, CEO of MOKE International, said: "I am proud and excited that MOKE International is joining the EV Technology group.
"It is the perfect company to take our fast growing business to the next level with the right balance of experience, investment and ambition.
"EV Technology Group's in-house engineering and manufacturing expertise and customer-centric technologies will also be invaluable to us as we continue to develop Electric MOKE and other pioneering products. I look forward to working closely with Wouter and the entire management team of EV Technology Group to further develop MOKE International and other exciting brands to come. "
TransportTech 50 – The UK's Most Innovative Transport Technologies Creators for 2021
James Bond's iconic car brand acquired in a £ 46m electric vehicle deal
Source link James Bond's iconic car brand acquired in a £ 46m electric vehicle deal