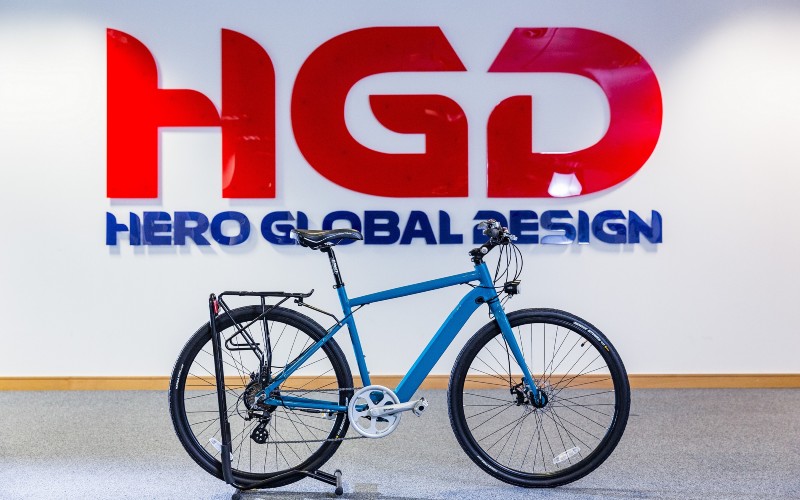 Transport
An Indian bicycle manufacturer will build Internet of Things-enabled electric bicycles in Manchester.
Hero International, part of India's Hero Motors Company, will add a new assembly line within its manufacturing facility in the city that will produce high-end electric and traditional bicycles for the UK and EU markets.
Part of a £ 150 million group-wide investment, it is expected to be operational by August 2022 and produce 50,000 bikes over three years before reaching a capacity of 30,000 bikes per year.
Smart bikes aim to understand the user through advanced technologies such as the IoT and the integration of Google services, along with industry-leading anti-theft systems and advanced telematics.

"We are excited to expand our capabilities in Manchester to locally produce technologically advanced cycles and e-cycles that are highly efficient, low carbon personal mobility solutions," said HMC President and MD Pankaj Munjal.
"Our new facility will improve the cost competitiveness of our products in the UK and the European region by making them more affordable; local innovation and UK exports will increase.
"With our integrated ecosystem of global design centers, state-of-the-art manufacturing facilities in all geographies and strategic partnerships for research and development, Hero International will become a leading manufacturer of cycles and e-cycles by 2025."
The Indian giant will create 1,000 UK jobs around artificial intelligence and data science
Tim Newns, CEO of MIDAS – Inward Investment Agency of Manchester – appeared on ours The 50 best tech transformers in the Northwest list this week.
He added: "It is fantastic news that Hero Cycles is further contributing to Greater Manchester's commitment to a carbon neutral future with its expansion in Manchester.
"Forward-thinking innovators like Hero Cycles are leading the way in showing world-class capabilities within the city-region for advanced manufacturing."
Hero Cycles currently operates global engineering centers in Manchester and Berlin, while its "E-cycle Valley" in the Indian state of Punjab is one of the largest integrated cycle manufacturing facilities in the world with a capacity of four million people per year. year.
IoT-enabled e-cycles to be built in Manchester
Source link IoT-enabled e-cycles to be built in Manchester