Health
Intern doctors in the maternity ward of the "Melting" Main Hospital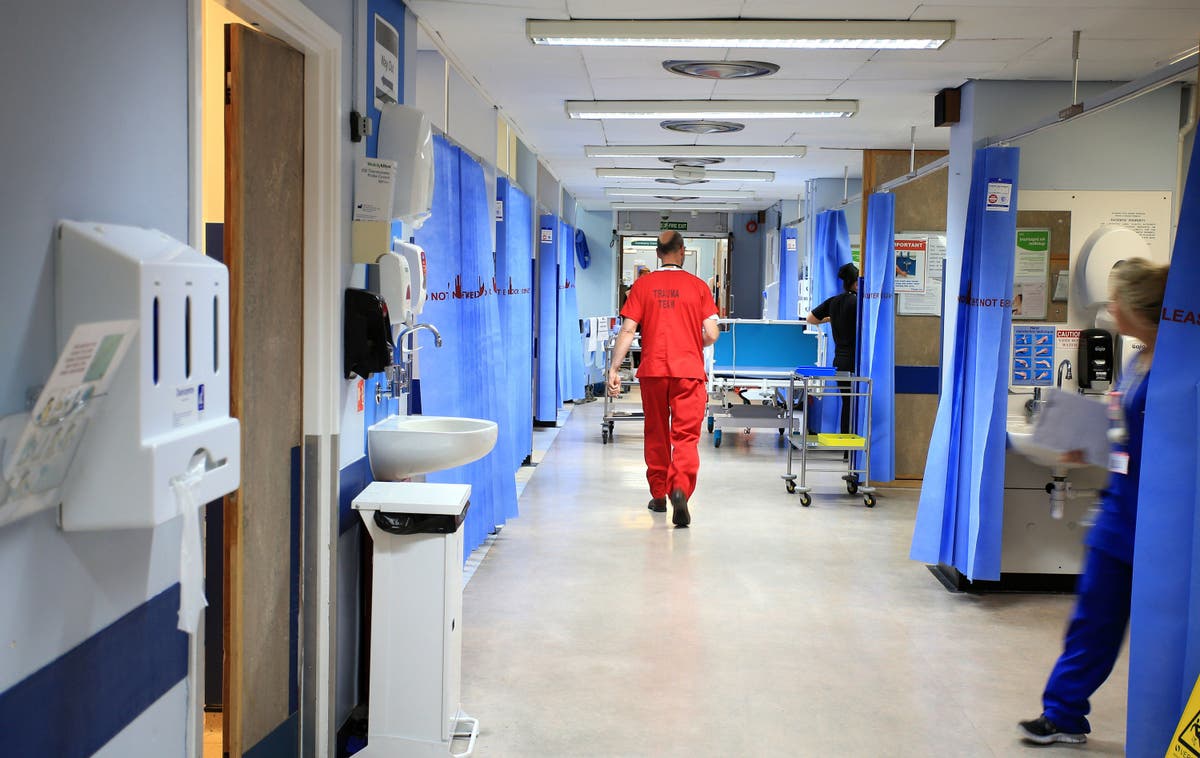 Regulators have expressed serious concerns about interns Maternity Department in one of the largest trusts in the country.
NHS training Regulatory He said that he has concerns about the treatment of interns at the Department of Obstetrics and Gynecology of University Hospitals. Birmingham Trust Fund, while some doctors say it is in a state of "melting".
Reviewers cited an incident when a consultant refused an obstetric emergency at A&E requested by a junior doctor.
"The panel unanimously agreed that the consultant's presence was required immediately," the report added.
The latest review will follow concerns in November 2020 and June 2021, when patient safety issues were also identified.
He warned that there were "real risk" listeners who would soon become "hesitant and reluctant" to call a consultant for help if needed.
The review was followed by the publication of a Shrewsbury Maternity Inquiry report highlighting midwives' problems and Junior Doctors Does not want to escalate issues with consultants.
According to the HEE report, there was a culture of long-term work at the UHB maternity ward, with listeners saying they could not afford to take a break while calling the maternity ward.
He added: "Decisive action was needed because the listeners described that they were close to 'melting'. High levels of illness and low morale led to a vicious cycle, and the current trajectory was unsustainable. "
Listeners in the department reportedly noted a "very disturbing" lack of experience in gynecological surgery when the curriculum was not provided due to "service pressures and chronic shortage of staff."
As a result of the review, the trust interns received intensive support and the concerns were transferred to the General Medical Council.
GMC confirmed Independent That he placed the department, based at Good Hope Hospital and Heartlands Hospital, in "enhanced monitoring" because of training concerns.
The main concerns are the "high burden" of call requirements and last minute changes, the lack of adequate training opportunities, and the availability of consultants without working hours.
Professor Colin Melville, Medical Director and Director at GMC Education and Standards, said: "We will continue to work closely with the Trust and Health Education England Midlands to ensure that an improvement plan is implemented and that we monitor progress. Designed to provide a safe, supportive and sustainable learning environment. "
A spokesman for the Birmingham NHS Foundation Trust University Hospitals said: "Since the HEE report was published in March, the Trust has made a number of changes.
These include: Additional Consultant and Registrar Support at Gynecological Assessment Unit (GAU) at Heartlands Hospital; Develop updated internships with interns that include additional training opportunities; Increase the number of junior staff to support the service.
"Further work is underway with a team of consultants to improve the availability and quality of training in gynecology, both in the outpatient setting and in the theater.
Intern doctors in the maternity ward of the "Melting" Main Hospital
Source link Intern doctors in the maternity ward of the "Melting" Main Hospital