Tech
How Wejo's "magic" is making the streets safer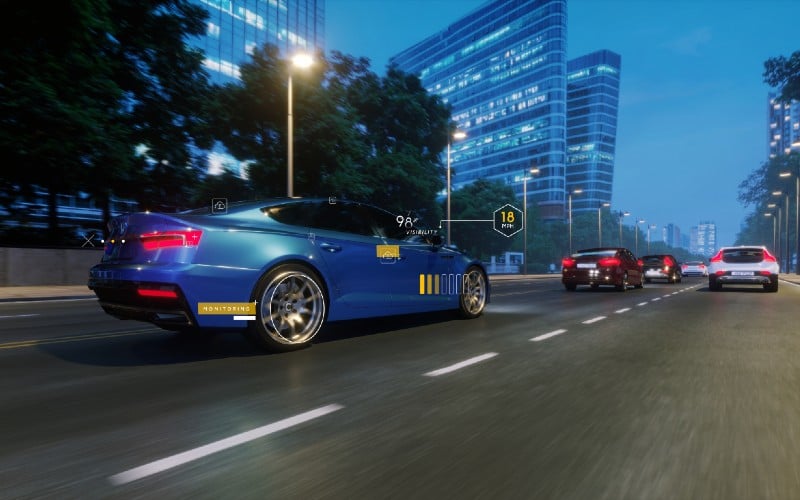 Transport
A Manchester-based related vehicle company is having a major impact on road safety overseas.
Wejothird on our TransportTech 50 innovation rankings late last year, he's working with Xouba, a Madrid-based analytics firm that uses cloud data to make roads safer.
Xouba drew on Wejo's connected vehicle data – CVD – to better understand traffic trends and driver behavior using information generated from over 11.8 million connected vehicles.
He says municipalities typically use physical road sensors to analyze where speeding occurs, but these are expensive to maintain, only provide a snapshot over time, and are often only found on straight stretches of road. It also takes years of analysis before counts such as accidents and deaths can be used to determine whether a project has been effective in reducing speed.
"In the past, municipalities heard of a bad accident, analyzed it and tried to fix it, then waited for another incident to determine if what had worked or not," says Jose Carlos Valdecantos Alvarez, director of Xouba.
"With CVD, that process is totally different. We can measure how cars move in real time – see if they need to brake quickly, for example, then use that information to make safety improvements before accidents and deaths occur.
"The way we approach everything is changing…. my clients call it magic. "
TransportTech 50 – The UK's Most Innovative Transport Technologies Creators for 2021
Xouba helped the Spanish Ministry of Transport, Mobility and Urban Agenda measure the effectiveness of a recent rotary intervention completed in spring 2021.
Without implementing any pre-design sensors, Xouba used historical CVDs to determine vehicle speeds before the intervention and after completion.
"Smart road authorities can act preventively, acting on the infrastructure before the accident occurs rather than the traditional reactive approach," adds Valdecantos Alvarez.
In Utah, US, Wejo helped Flow Labs gain insights into road trends generated directly from millions of connected vehicles.
Flow Labs created virtual sensors, which integrate CVD with sensor signals and data, to ensure that its analysis, proactive monitoring and multimodal optimization were based on an accurate picture of traffic flow.
The company says CVD has provided Flow Labs with a more comprehensive and reliable understanding of the volume of vehicles across intersections and roads. Virtual sensors could track the speed of every vehicle approaching, turning and exiting an area; they could also find out which phase of the traffic sign is responsible for a split failure or control delay, allowing engineers to efficiently deal with congestion.
Instead of relying on hardware installation, which can cost up to $ 30,000, could Flow Labs deploy a virtual sensor everywhere to determine which networks, intersections, and routes were the most congested and unsafe?
Jatish Patel, CEO of Flow Labs, says that by integrating Wejo CVD into its dataset, the company's virtual sensors could generate 94.4% volume accuracy, reducing the error by 58% compared to hardware sensors.
"You need Wejo as part of your data toolkit. It is necessary if you want a complete picture of what is happening on the roads, "says Patel.
Wejo, launched by Formula 1 fan Richard Barlow in 2014, was valued at $ 800 million last year in a high-profile reverse merger with shell company Virtuoso Acquisition Corp.
It announced major partnerships with Microsoft, Palantir and Sompo Holdings in 2021.
How Wejo's "magic" is making the streets safer
Source link How Wejo's "magic" is making the streets safer