Business
Half of Brits are buying less groceries as prices soar amid cost-of-living crisis | UK News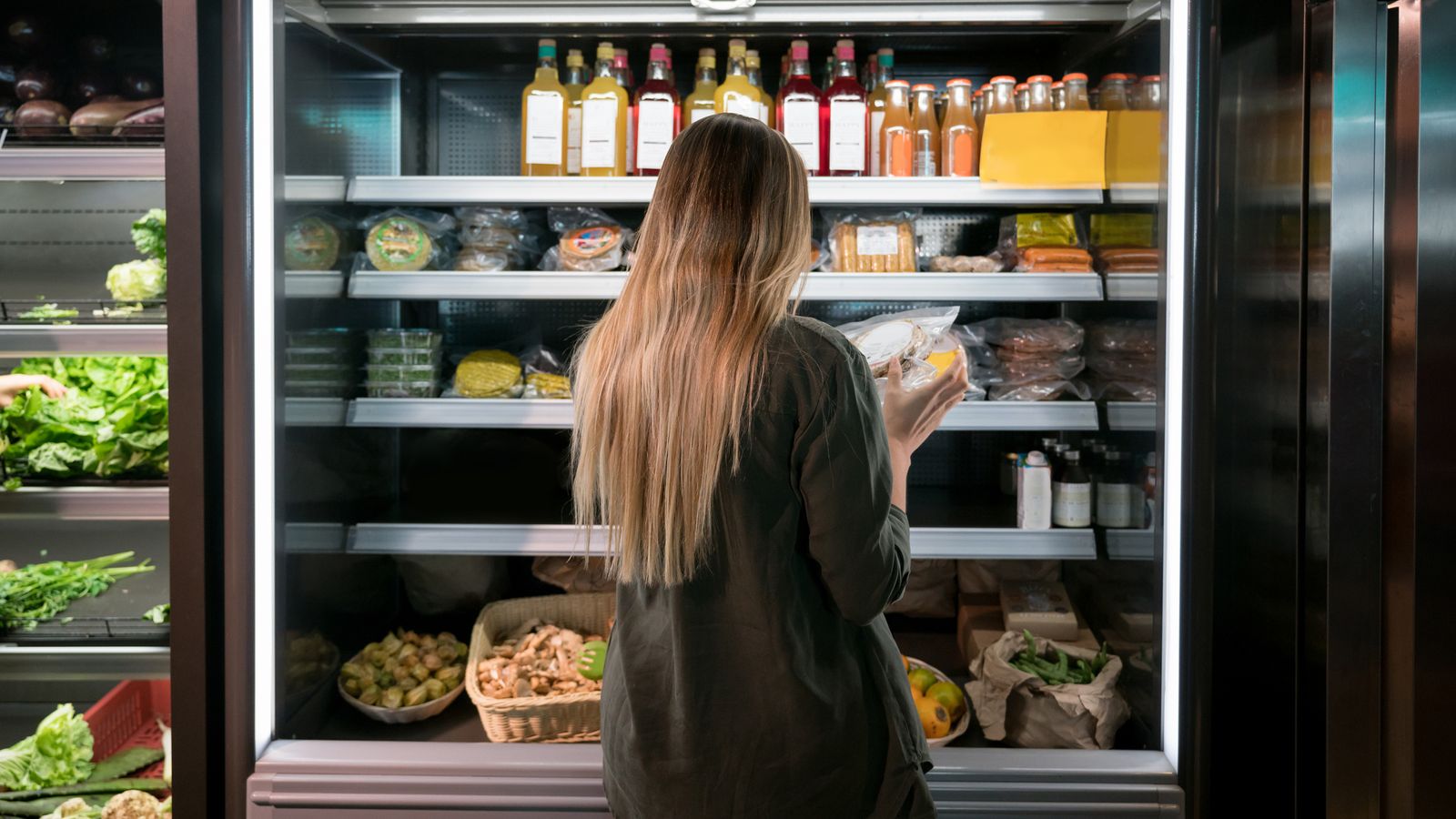 Almost half of Brits have cut back on food spending as prices soar, official statistics show.
About 49% of people surveyed by the Office for National Statistics said they bought less groceries than normal between June 22 and July 3.
This was up from 8% of respondents last September.
Another 48% said they were forced to spend more than usual on their grocery shopping.
Overall, 91% of 2,300 participants gave their opinion cost of living had increased in the past month.
Almost all indicated that this was due to rising food costs (95%).
Skyrocketing energy bills (83%) and fuel prices (79%) were also given as reasons.
Continue reading:
See which prices have risen – and which surprising luxury items have fallen
The most common actions taken to address this issue were spending less on unnecessary things (reported by 62% of people), using less energy at home (53%), reducing unnecessary car trips (46%) and shopping locally more (38%).
The figures support reports from UK supermarkets that shoppers are under increasing financial pressure.
Listen and subscribe The Ian King Business Podcast here
Sainsbury's said on Tuesday that underlying quarterly sales fell 4%.
Tesco, the country's largest supermarket, said customers were buying cheaper own-brand items and making smaller, more frequent trips.
Last week, US bank Citi forecast that food price inflation would top 20% by early next year.
Inflation hit 9.1% in May and is expected to reach 11% this fall.
Half of Brits are buying less groceries as prices soar amid cost-of-living crisis | UK News
Source link Half of Brits are buying less groceries as prices soar amid cost-of-living crisis | UK News