Lifestyle
FBS Throws a Birthday Party Celebration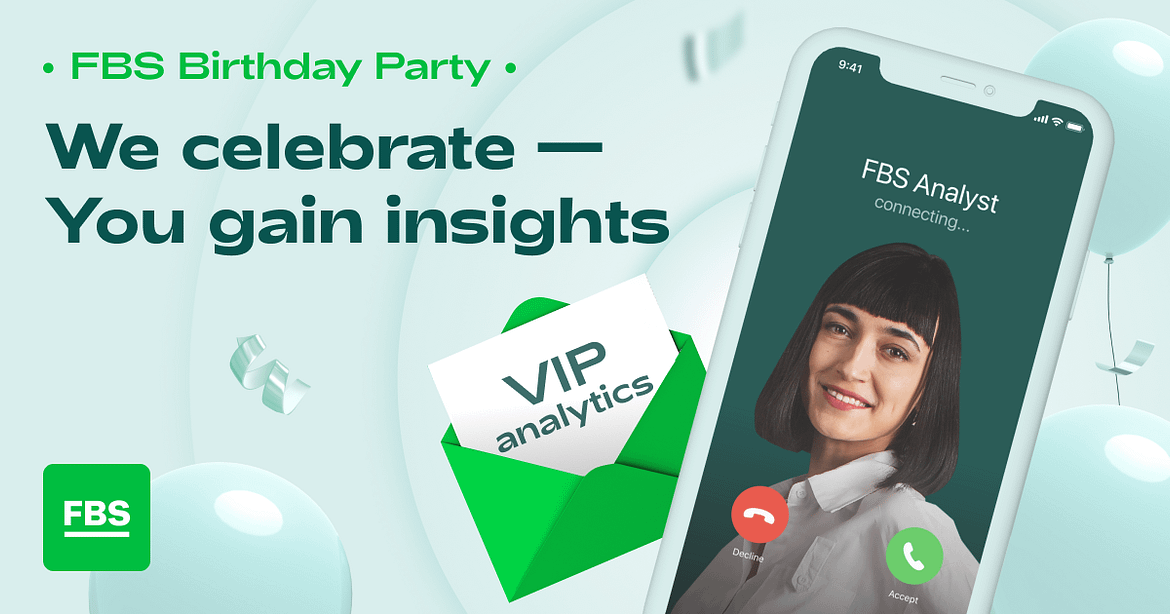 The FBS international broker launches a Birthday Party event to celebrate another year around the sun. Clients who choose to join will receive VIP trading analytics and private consultations with financial experts. 
Party with FBS
The FBS Birthday Party event is a four-week-long activity available for all FBS clients who want to achieve new heights at trading. Running between February 15 and March 15, the event is available for users of the FBS Trader app and the FBS Personal Area app (or its web version).
How to join
Any FBS client with a verified profile, using the FBS Personal Area app or its web version, or the FBS Trader app can join the event.
This will let active traders get VIP analytics and a private consultation with the company's financial experts. Clients will then be able to use this knowledge to understand the market better and get more confident at trading.
Starting February 15, any user with a verified profile in the FBS Trader app or the FBS Personal Area app (or its web version) can become part of the event and improve trading skills with the FBS financial experts.
———–
FBS is a licensed worldwide broker with more than twelve years of experience and over 60 international awards. With 150 countries of presence, the company has been showing stable growth for the past several years. The number of traders joining FBS is ever-growing, and now it exceeds 21 000 000. In 2021, the company crossed the mark of 500 000 partners. Also, FBS is the Official Principal Partner of Leicester City Football Club and Official Trading Partner of FC Barcelona.