Sports
England vs Germany: Leah Williamson says Euro 2022 has changed society and women's football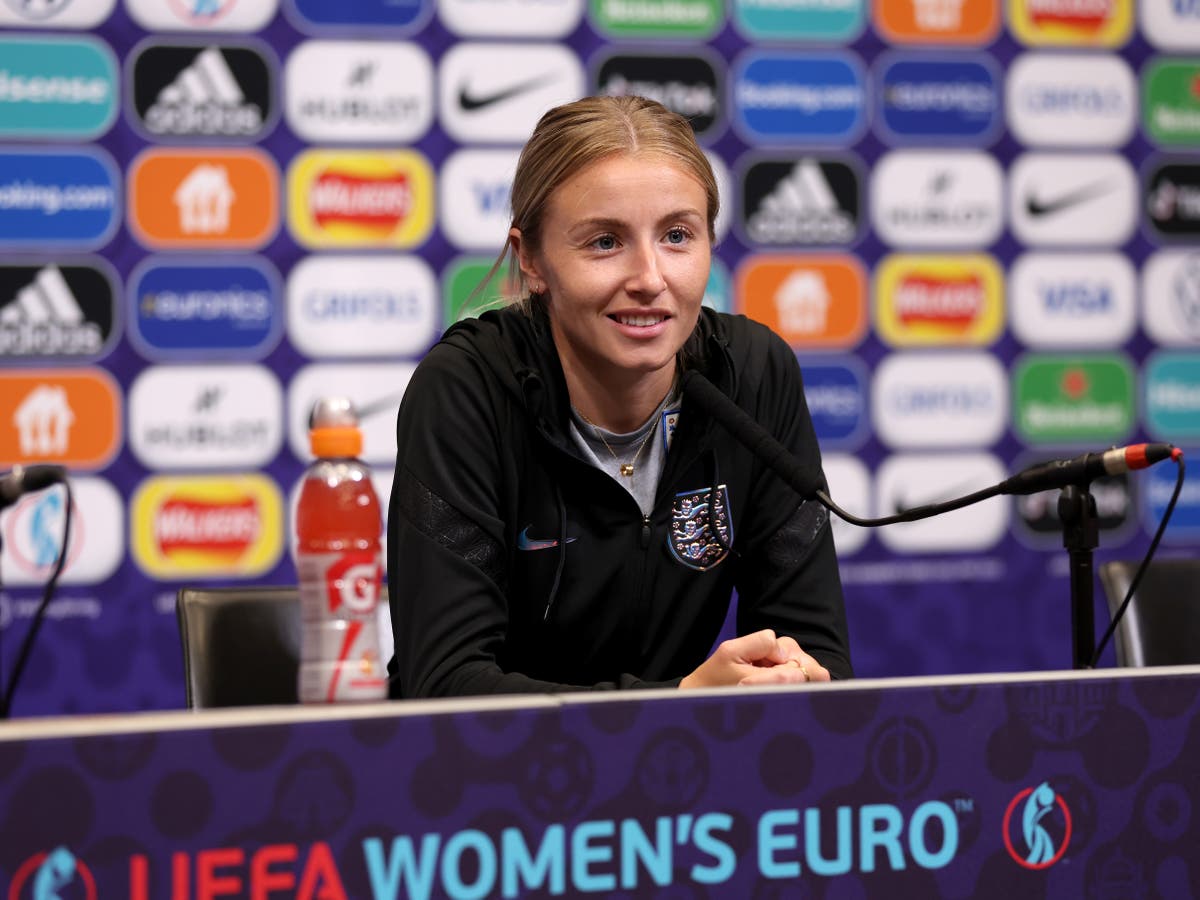 England captain Leah Williamson believes that this summer's European Women's Championship has not only changed women's football, but society as a whole.
Williamson will lead the Lionesses against Germany on Sunday Euro 2022 final with the hope of becoming the first England captain since Bobby Moore to win a major international tournament.
A record crowd of 87,000 is expected at Wembley – with a further 30 million to watch at home – and the 25-year-old claimed that after a summer where England captured the imagination of their home crowd, it's not is just the beginning of greater recognition for the sport.
"I think what we've seen already in the tournament is that it's not just been a game-changer for women's football, but society in general, the way we're perceived," the captain said. English.
"I think tomorrow is not the end of a journey, but the start of one. And I think, whatever the end result of this game, there will be a good moment of reflection.
"Naturally it's my job to play 90 minutes, to play and to win, but I think when you look at this tournament as a whole, we've really started something. Like I said, I think tomorrow is the start of this. I want this to be the start. I want this to be a mark for the future, not a throwback to what happened before.
Williamson added: "I've only ever been involved in this workplace, in football, but I think in most workplaces around the world women still have a few battles to go through trying to overcome them.
"I think for every success that we have, for every change in judgment or perception or for opening the eyes of someone who sees women as someone with the potential to be equal to their male counterpart, I think that it changes society."
'We fear no one': Sarina Wiegman confident in team as Lionesses prepare for final
England manager Sarina Wiegman is expected to name the same starting line-up that has played all five tournament games so far, with a full squad to be selected for the Lionesses' first grand final in 13 years.
Wiegman believes she saw her players grow throughout the tournament and insisted they had had their fair share of testing, despite a number of heavy wins en route to the final.
"We had a lot of testing, but I think we did pretty well," she said. "I think it's been a pretty good season for us and I think the group stage went relatively easily. We all saw that the game against Spain was very close and tight, but the game against Sweden seemed a little easier, but here we are.
"I think the team has done very well, we have grown throughout the season but we have grown again during this tournament."
"I think it's been really calm around the team. I think it's working really well. We've just returned to Lensbury [England's training base in Teddington] where we stay and do what we need to do to prepare for tomorrow.
England vs Germany: Leah Williamson says Euro 2022 has changed society and women's football
Source link England vs Germany: Leah Williamson says Euro 2022 has changed society and women's football