Tech
Early Wise Duo Launch Investment App Light Year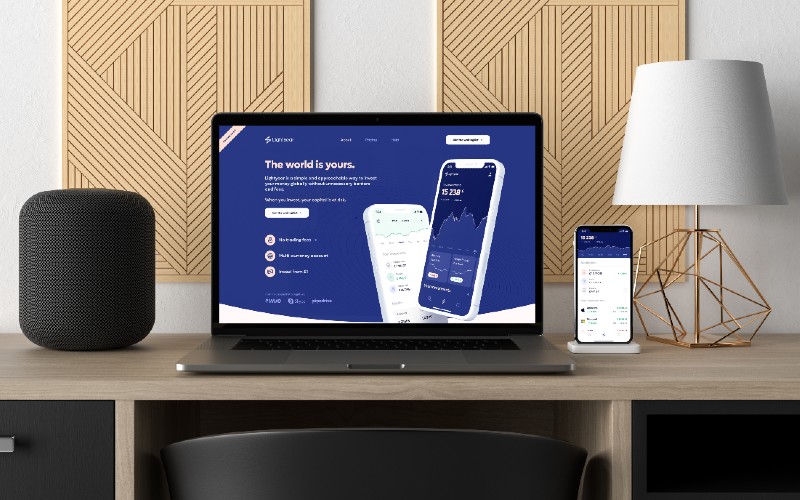 FinTech
investment
FinTech startup Lightyear has raised £ 6.2 million in new funding with the release of the app as the company begins accepting UK customers from its waiting list.
Lightyear states that the combination of multi-currency accounts and unlimited access to the global market gives clients the freedom to invest without hidden fees.
Founded by early Wise graduates Martin Sock and Miquel Armor, it promises to bring global thinking to the European investment arena. Traditionally, when European investors wanted access to the international market, they were hit by a variety of fees, especially foreign exchange fees, such as transaction and custody fees.
After removing the friction of sending money abroad while in Wise, the pair is trying to do the same with their investment.
With unlimited access to over 1,000 global stocks, Lightyear's first iteration of the app (the smallest executable product) will begin onboarding customers from the waiting list today.
Earlier this summer, Lightyear announced a £ 1m pre-seed round from a cohort of FinTech industry advocates led by Taavet Hinrikus of Wise, Sten Tamkivi of Teleport and Jaan Tallinn of Skype.
The round also welcomed Ott Kaukver, CTO of checkout.com, Wander Rutgers, former president of Robinhood UK, and Kaarel Kotkas, founder of Veriff.
The latest funding is led by Mosaic Ventures, along with existing investors Taavet + Sten (a recently formed investment partnership between Taavet Hinrikus and Sten Tamkivi) and Metaplanet.
New angel investors are coming along with early Monzo backers Eileen Burbidge, Wise CTO Harsh Sinha, and Salv CEO Taavi Tamkivi.
"Ten months ago, Lightyear was just an idea, so we're very excited to raise a total of $ 10 million, hire a world-class team, and start the first iteration of the app," said the CEO. Sokk says.
"Europe is invested by more people than ever before, but there is still a long way to go. Our goal is to provide access to global markets without hidden fees throughout Europe and cognitively. Is to make it easy to invest in.
"We are thrilled to have a strong investor group that shares this vision with us."
Simon Levene, co-founder and partner of Mosaic, said: "Compared to mature markets such as the United States, retail investment across Europe is still at the beginning of a growth journey.
"The customer experience isn't really cracked. Most of what's currently available serves only local countries. Lightyear's mission is to give pan-European investors access to the global market. To provide you with all the data and education you need. A simple and transparent business model eliminates all hidden and confusing pricing.
"We are pleased that two veteran executives at TransferWise, co-founders Martin Sokk and Mihkel Aamer, can help begin the journey to empower experienced retail and new investors across the continent."
Burbidge said: "When it comes to investing in early-stage businesses, it's important that the team is best-in-class and believes in this sector, and the product is globally attractive.
"Over the last year and a half, more and more people are interested in retail investment. This team, coupled with this highly ambitious, highly talented and honest team, makes it special. It has become.
"I'm excited about Lightyear's commitment to transparency and building the best access, tools, confidence, friendly and comprehensive platform for everyone to invest in."
Early Wise Duo Launch Investment App Light Year
Source link Early Wise Duo Launch Investment App Light Year