Tech
Duncan Bannatyne joins the "surprising" pioneer of AgriTech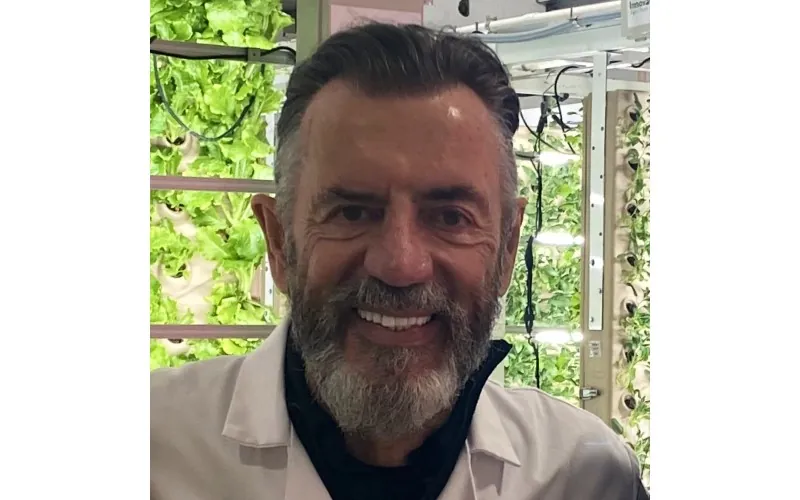 Serial entrepreneur Duncan Bannatyne joined vertical farming pioneer Innovation Agri-Tech Group as a non-executive director.
London-based IAG provides solutions to complement the traditional challenges of agriculture by specializing in indoor vertical aeroponics. This is said to use up to 95% less water than conventional agriculture and 70% less than hydroponics.
Its patented flagship system, the GrowFrame, is a modular system that uses aeroponic irrigation and closed-loop water recycling to provide highly precise water and nutrients without pesticides, as well as being able to produce a more healthy and superior crop growth, up to 15 harvest cycles per year.
The roots of the plants grown in this way are free to absorb the maximum amount of oxygen, without the constraints of soil compaction. The company says this allows plants to generate the oils and sugars that give them flavor much more efficiently, creating strong, vigorous harvests that taste delicious and grow much faster with an extended shelf life than conventional methods.
Bannatyne, best known for founding the Bannatyne Group of spas, was impressed by the company's vision to revolutionize the way we grow food on a global scale.
"While visiting the IAG farm, I was quite amazed at how simple it is to grow food indoors and, above all, vertically," he said.
"There is no denying the enormous problems facing people today, such as the dire situation in Ukraine. However, this is by no means the only factor when considering the global food shortage, which has been evident for decades.
"As the population continues to grow, we need a new way of producing food as traditional farming methods alone do not meet the demand and in my opinion vertical farming is the perfect solution. It completes the work that farmers around the world are already doing and, using aeroponics technology, tackles the problems of soil degradation, food miles, seasonality and water use.
New professorship at PLC Oncimmune for the fight against cancer
"While many may see vertical farming as a strange science fiction project, it is certainly far from it. Once set up, it's easy to use and can quickly grow a range of high-nutrient products, as well as taste great.
"This is exciting – and it's just the beginning. I am looking forward to the journey with IAG and how vertical farming will play an increasingly vital role in supplying the food chain as it moves into the future. "
After joining the Royal Navy at just 15, Bannatyne began his entrepreneurial career at age 20 in Jersey, buying an ice cream van for just £ 450 before selling the business to finance Quality Care Homes. , a business that sold for £ 26 million in 1996 – and a Just Learning childcare chain, which sold for £ 22 million.
New York-based human resources tech innovator appoints UK-based COO
A business angel on the BBC program Dragon's Lair, in 2004 he received an OBE for his charitable services.
Jaz Singh, CEO, Innovation Agri-Tech Group, said, "We are delighted to welcome Duncan to the board of IAG. Having such a fantastic ambassador for vertical farming can only be beneficial to us as we try to take our business from the research and development stage to the market.
"It's a really exciting time and we sincerely believe vertical farming is the technology of the future."
Duncan Bannatyne joins the "surprising" pioneer of AgriTech
Source link Duncan Bannatyne joins the "surprising" pioneer of AgriTech