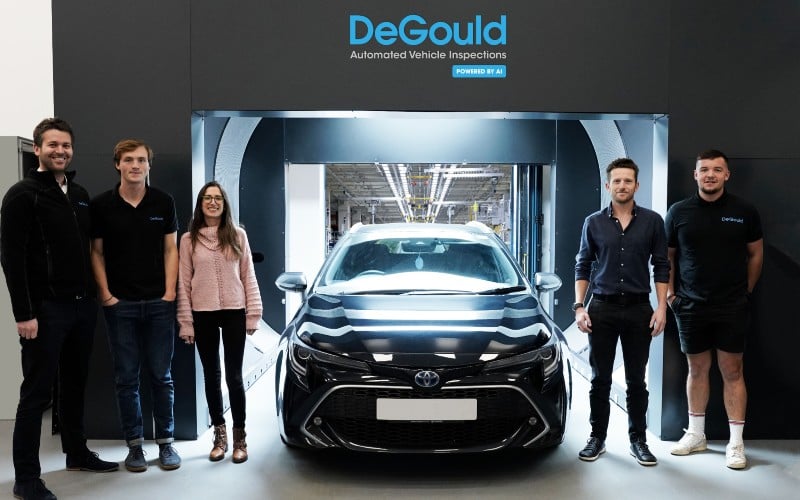 DeGould, the automated vehicle inspection expertannounces the growth of its team of experts with eight new appointments in the fields of machine learning, artificial intelligence and engineering.
Growth follows a strong half year for DeGould, with the appointment of Mathew Holloway as chief executive officer at the beginning of the year marking the starting point of scale-up growth for the company.
Since, investment from the prestigious Innovate UK grant accelerated growth like DeGould – ninth on ours TransportTech 50 ranking – invests in its experience to develop its revolutionary automated vehicle inspection systems.
TransportTech 50 – The UK's Most Innovative Transport Technologies Creators for 2021
The eight new assignments include a principal cloud engineer, a senior software tester, a senior embedded systems engineer, a machine learning engineer, a mechanical design engineer, an electrical engineer, and a human resources coordinator.
"Since I joined De Gould one of my goals was to scale the company through team growth and investment, "said Holloway.
"I am thrilled to see our experience further developed and these eight appointments will be critical to us as we continue to deliver innovation to our customers."
The role of startups in bringing Industry 4.0 to the automotive sector
With further expansion planned for the next six months, DeGould is hiring for multiple roles in engineering, product development, sales and software development.
Holloway added, "We have more exciting plans for the remainder of this year, including expansion to our fourth continent, South Africa, as well as further developments for our vehicle inspection solutions.
"I'm immensely proud of the team and can't wait to see what happens."
DeGould invests in skills with eight assignments
Source link DeGould invests in skills with eight assignments