Business
Criminal and civil investigations have been launched into the dismissal of P&O Ferries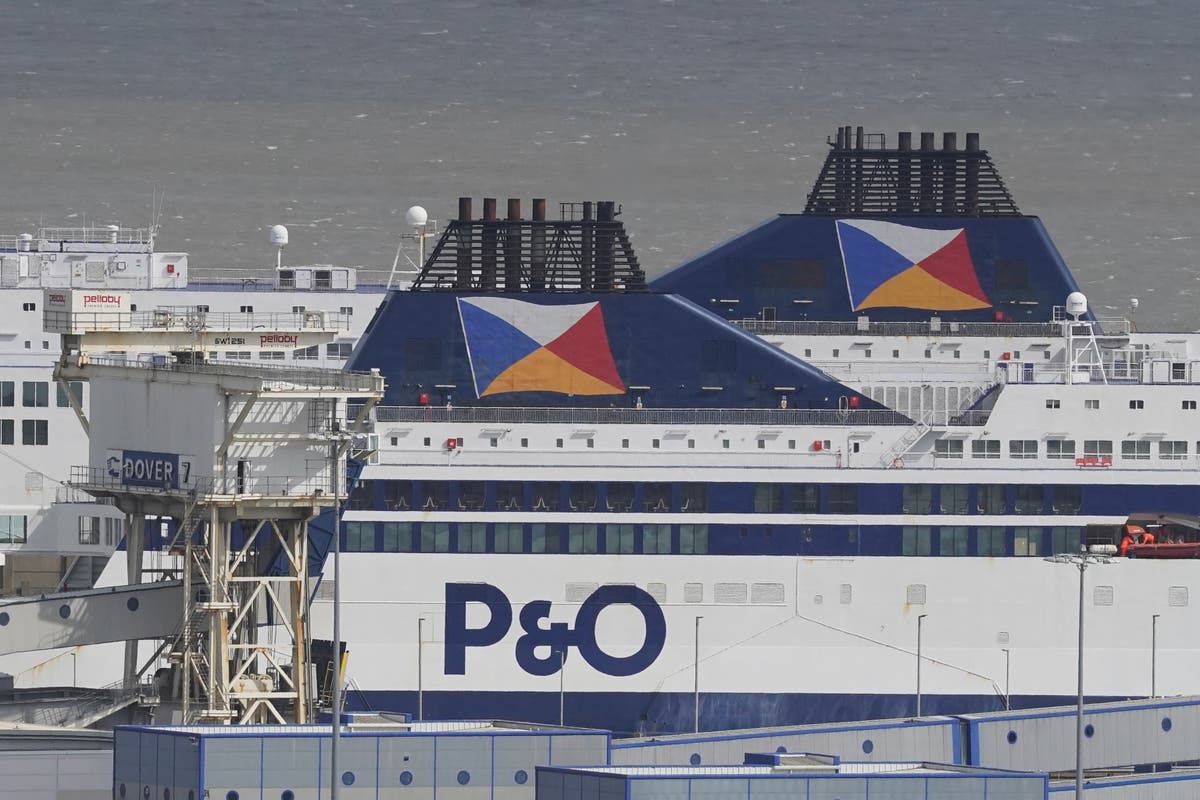 Criminal and civil investigations have been launched into P&O Ferries' decision to lay off nearly 800 workers.
The company has come under widespread criticism for firing sailors on March 17 without notice.
Business Secretary Kwasi Quarteng said Insolvency Service launched "official criminal and civil investigations."
The Insolvency Service said: "Following investigations, the Insolvency Service has launched a formal criminal and civil investigation into the recent dismissals of P&O Ferries.
"As the investigation continues, no further comments or information can yet be provided."
P&O Ferries CEO Peter Habletwaite said at a joint hearing of the business and transport committees that his company had broken the law by not consulting with unions before laying off workers.
On Wednesday, the Minister of Transport Grant Shaps presented a package of measures in response to the dismissal.
These included plans to create "minimum wage corridors" on ferry routes between the UK and other countries.
He also called on UK ports to renounce access to boats carrying sailors with wages below the minimum, and asked the Insolvency Service to consider dismissing Mr Habletwaite as acting director of the company.
Mr Shaps said: "I welcome the decision of the Insolvency Service to put P&O Ferries under criminal investigation.
"I called on the P&O CEO to resign after he shamelessly said so parliament he knowingly violated the law, and it is right that the company is responsible for its actions.
"The nine-point plan I announced this week will strengthen seafarers' right to work, and my department will fully cooperate with the review to ensure that seafarers are protected from the like."
Secretary General of the Railway, Maritime and Transport Trade Unions Mick Lynch said: "There are clear grounds for detaining P&O courts pending the completion of criminal and civil investigations.
«Justice should be delivered to our members in the face of prolonged corporate hostility ".
Mr Habletwaite insisted the company would not have survived if it had not taken action.
He told MPs that the average salary of agency staff is £ 5.50 an hour.
This is below the UK minimum wage, but Mr Habletwaite said it is allowed by international maritime law.
Criminal and civil investigations have been launched into the dismissal of P&O Ferries
Source link Criminal and civil investigations have been launched into the dismissal of P&O Ferries