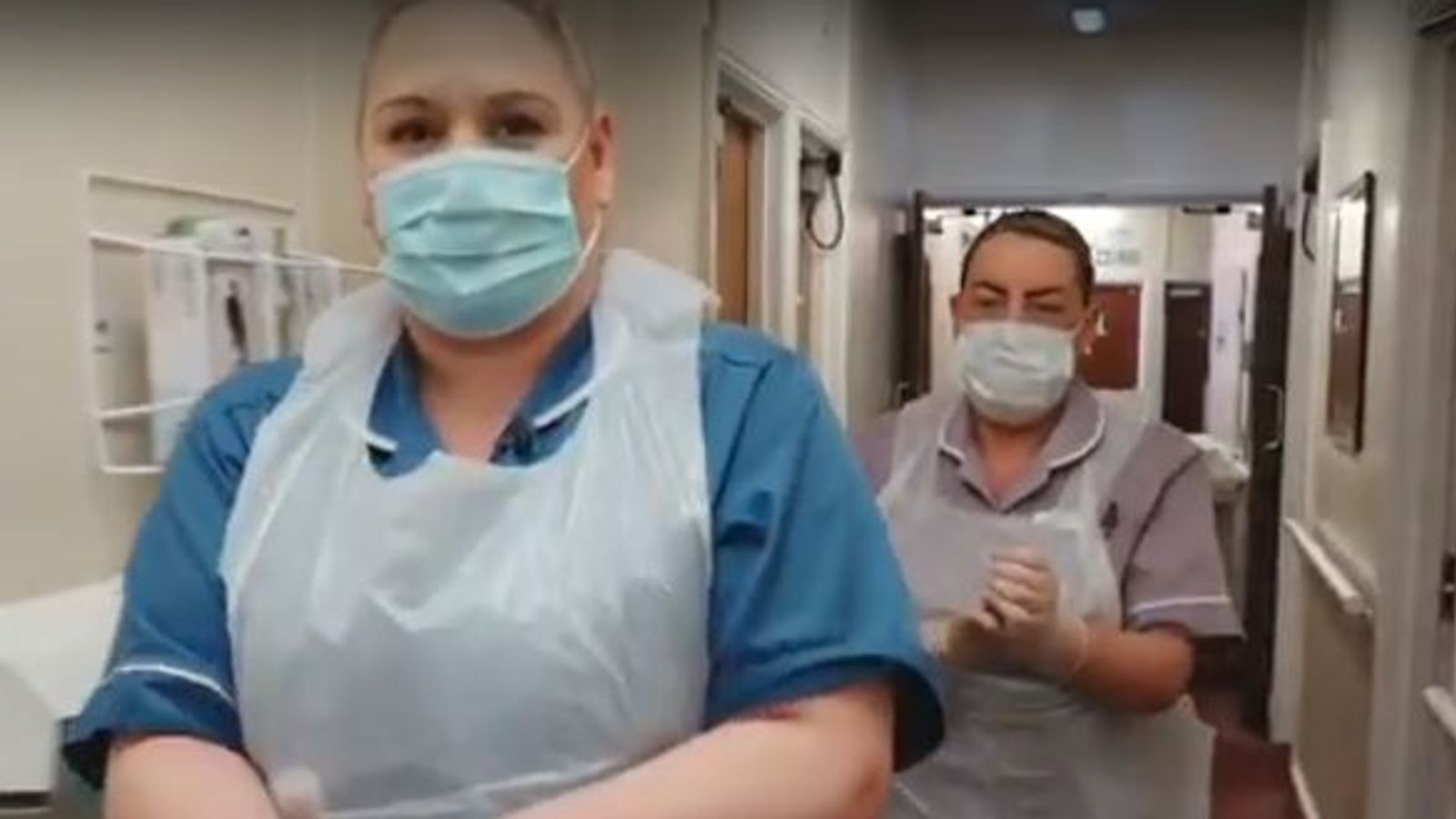 "All the residents on the top floor are COVID-positive," the nurse warned us as we put on protective overalls, masks, gloves and were about to enter the care home.
It was Easter Week in April 2020, the "clear blue sky" and the hot wind hid the fact that the nation was. Blocking:. A new disease called: COVID-19: was spreading fast.
Operator Andy և I was about to enter a nursing home that was in the clutches of this virus.
I did not know it at the time, but what I was about to witness was the coloring of a year-long investigation into how COVID killed thousands of nursing home residents.
Over the weekend, we witnessed staff struggling to find the right personal protective equipment (PPE), such as masks, gloves, and aprons.
This was partly because there was a global PPE drive, և the government was frantically trying to get supplies from where it could. But there were other reasons, which were not obvious at that time.
However, it was clear to me that this equipment was not enough for caregivers and nurses.
I was walking down a narrow corridor, seeing elderly patients in their beds. One person was having difficulty breathing and the staff was trying to make him comfortable. Another man, John, asked the staff to let him go home.
"I want to leave here," he said. The nurse did everything she could to calm him down, saying that when he recovered from COVID, he could go home.
Sadly, John died two days later.
Read more:
The government broke the law when it sent patients to care homes without COVID testing
Matt Hancock Says "We Worked as Hard as We Could to Protect Care Homes"
Resources have been promised to care homes
In recent months, care homes have been given guidance on how to respond to COVID. This guide, written by the now-defunct Public Health England (PHE), was the basis for early decisions by politicians and civil servants.
In February, PHE said the risk of care homes was low and even suggested that masks were not needed.
In March, the guide told caregivers to stay normal.
But as the rate of infection began to rise, a new guideline in April put care homes at the center of the fight against COVID.
They were asked to take elderly patients from hospitals to make their beds available if the NHS became overcrowded.
In return, they were assured that they would receive all the necessary resources to fight the virus.
Unfortunately, this is where the mistake begins.
In fact, we know that doctors were told not to test elderly patients before sending them to care homes. The fear was that a positive test would delay discharge, meaning hospitals could not vacate the bed area.
Thus, elderly patients were sent to care homes without testing.
This meant that no one had any idea who was infected with COVID and who did not.
Nursing nurses with their careless PPE could not afford it. The virus has spread like wildfire. The staff is too bad the equipment to stop it. The elderly are too weak to fight back.
It was as if the fox had entered the shed.
An unexpected government broke the law
Care home owners were desperate for tests to find out who was infected with COVID-19. But it would take months for that kind of testing, and even then not everyone was eligible.
It all happened before my eyes that weekend. It was not an isolated event at all. it was repeated over the earth!
We know that now The government broke the law leaving unverified hospitalized patients in foster care in the early stages of the epidemic.
This is a reality that is not surprising or comforting to all families who live with the pain of not knowing if their loved ones could survive if more was done to protect them.
COVID-19. What was it really like in care homes when the government was found guilty of breaking the law in the early stages of the epidemic | UK news
Source COVID-19. What was it really like in care homes when the government was found guilty of breaking the law in the early stages of the epidemic | UK news