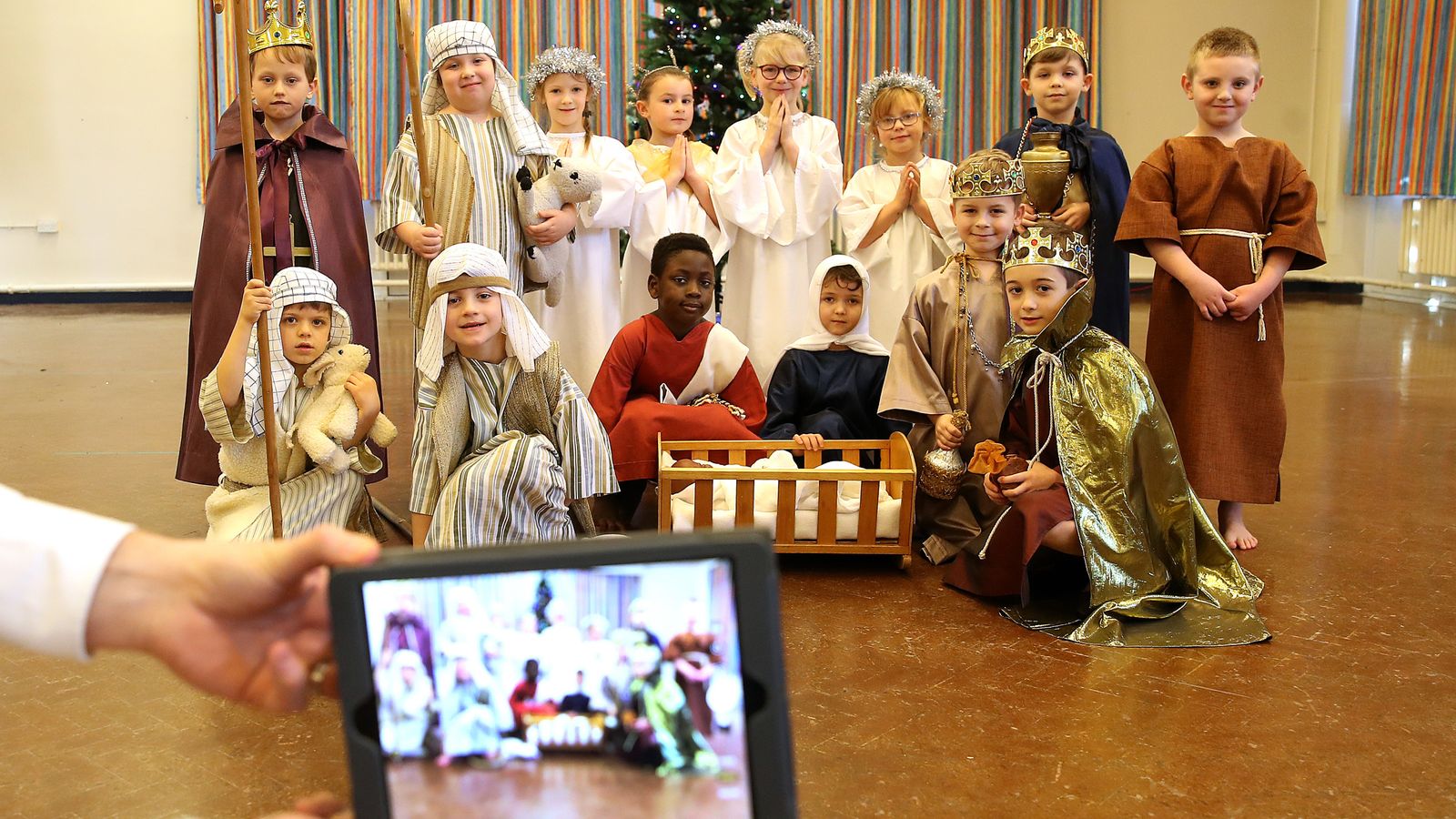 The minister called on teachers to resume face-to-face events after reports that many schools had moved nativity plays and festive celebrations online for COVID.
The school's minister, Robin Walker, said that because these are "important" traditions, he wants to see as many end-of-year shows and other events as possible this term "advancing as much as possible."
According to reports, many schools have decided not to allow parents to attend the event directly in concern. COVID-19 (new coronavirus infection) Case.
The school leaders' union NAHT said some members had to move the event online or to video because their families were required to stay home.
Walker told PA News Agency: "We want the school to continue to engage with parents in the most constructive way possible.
"Of course, things like nativity plays and end-of-term shows are really important where they can go safely and are a good way to do it. I hope as many people as possible can move forward. increase."
The number of cases of coronavirus in the UK is increasing.
An additional 47,240 cases and 147 deaths were recorded on Thursday. On the other hand, the number of cases from November 19th to 25th increased by 9.5% compared to the past 7 days.
However, the number of cases seems to be decreasing among school children.
According to the latest figures, 1.6% of all students, or about 130,000 children, were out of class for reasons related to the coronavirus on November 11.
This was down from about 248,000 children on October 21, the week before many schools entered the half-year, or 3.2% of all students.
"I think it's good to be able to maintain those important traditions," Walker said when asked if it was wrong for schools to ax face-to-face events.
But he added:
"They need to be able to work with the local public health director who feels the local situation, and I respect that it will be different in different parts of the country."
Last year, many schools were forced to cancel the nativity play in it. coronavirus Pandemics, others hosted traditional performances online instead.
James Bowen, Head of Policy for NAHT, said:
"But schools have a lot to balance when deciding what to do this year. They deal with a variety of local government advice, central government advice, and a wide range of parental opinions-they It's a really rocky and difficult place. "
Jeff Burton, General Secretary of the School and University Leaders Association, said: [schools] Although reluctantly may decide to cancel the show, the technology that played such an important role in education during the pandemic also provides schools with the opportunity to perform virtual performances.
"This is not a substitute for seeing young people playing directly, but it does mean that the show will continue in many schools."
COVID-19: If possible, parents should be invited to school to watch the nativity play, the minister says | UK News
Source COVID-19: If possible, parents should be invited to school to watch the nativity play, the minister says | UK News