United Kingdom
COVID-19: As Professor Chris Whitty warns about a "very difficult" winter, daily cases of coronavirus in the UK are the highest since July.UK news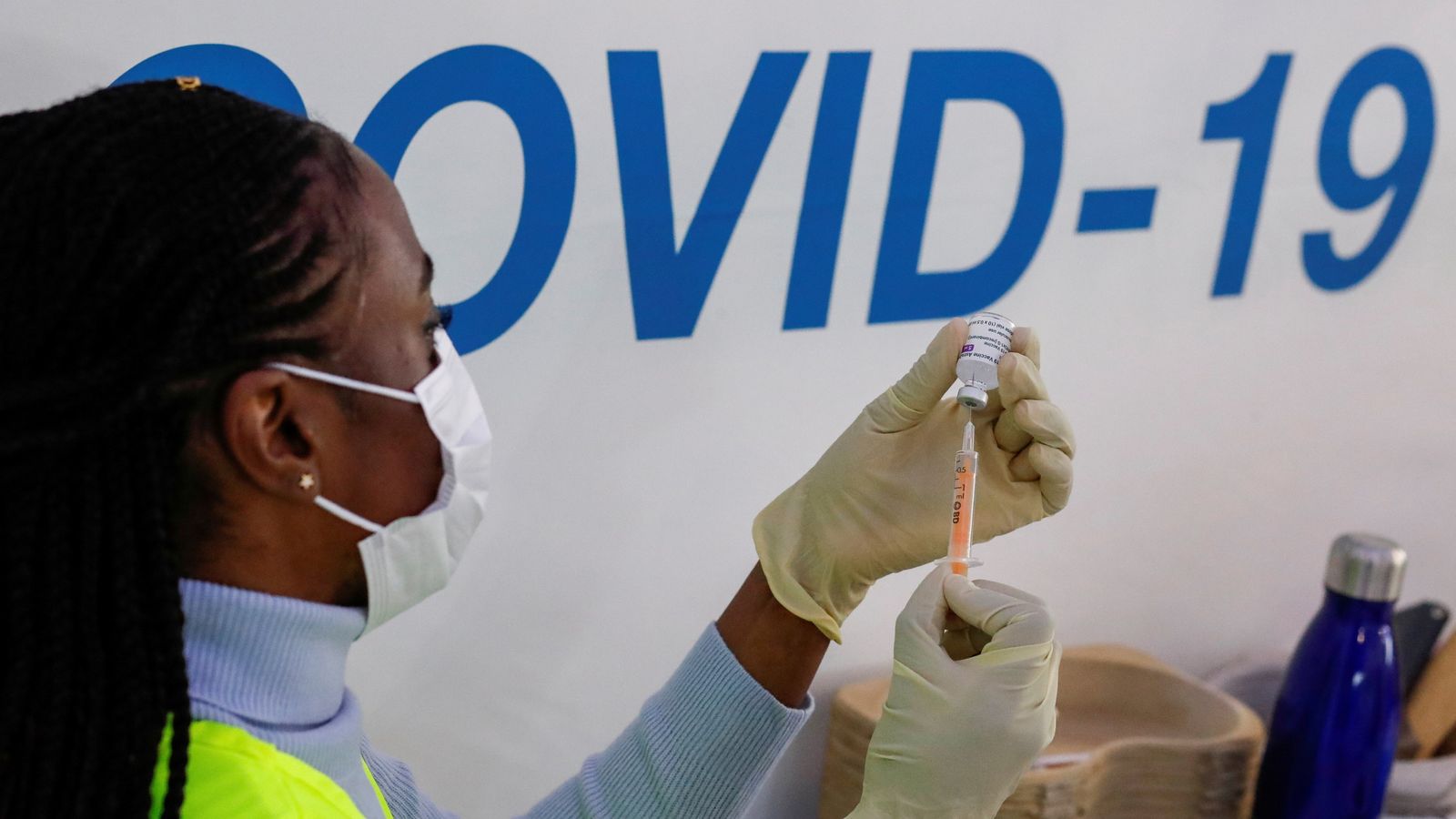 The UK's chief medical officer warned that people should anticipate a "very difficult" winter as daily coronavirus cases in the UK have reached their highest levels since July.
Professor Chris Whitty said at the Royal College of General Practician annual meeting in Liverpool that NHS will fight COVID-19, influenza and other viruses, and regular winter issues such as travel and falls. He told the delegation that he was facing a difficult situation a month earlier.
The UK recorded an additional 45,066 cases of coronavirus on Thursday. This is an 11% increase from the 40,701 records recorded last week, the highest daily number since July 20th.
Live COVID updates from the UK and around the world
According to new data, this increase appears to be driven by cases between school-aged children and teens, which are at their highest levels since the fall of 2020.
Professor Whitti said: "Unfortunately, in terms of where COVID goes in winter, I think winter will be very difficult for the NHS.
"That is, whether the amount of COVID is relatively low but not trivial, or whether it actually surges further in winter."
He added that the risk of a complete overwhelming service was "much lower" than last year, but warned that "difficult to deal with" and "quite serious pressure" are still possible. COVID A case will occur.
"Therefore, the margin of error is very small," he said.
In the seven days to October 10, the number of cases aged 10 to 19 was 1,120.8 per 100,000, an increase from 1,061.8 weekly.
The percentage of ages 5-9 is 574.2, which also rises from 484.2 weekly.
According to the UK Health and Security Agency, this is the highest weekly rate for both age groups since this data was first collected in October 2020.
Nevertheless, case rates are currently rising in all age groups and regions in the UK.
The East Midlands have become a hotspot for the virus, with the UK's highest rate of 488.7 cases per 100,000, increasing from 450.0 weekly.
The Yorkshire and the Humber rate was 453.4, the second highest from 409.0, and the London rate was 214.2, up from 204.6.
"It's a completely impossible dream to reduce COVID to zero this winter," Whitty added, adding that he wants to keep it at a "relatively low level."
Experts said the NHS was facing a "very high order" when other viruses and winter health problems were added to the mix along with people seeking delayed care during the pandemic.
With regard to influenza, is it possible to have low levels because people are not yet very mixed, or is the lack of innate immunity possible leading to a "really serious spike" of influenza vaccines? He said there was a lot of debate about the possibilities and it's not very consistent with the strains that affect Britain.
"I hope the sunlit highlands are great by Christmas, but unfortunately I don't think so," he added.
Regarding the government's response to the pandemic, he initially said they were wrong, "there are some very important things."
It comes after the minister Refused to apologize 11 times For the government's response to the pandemic following the issuance of a highly critical report.
Reports from members of the Science and Technology Commission and the Health and Social Welfare Commission have shown that Britain's preparations for a pandemic have focused too much on influenza, but ministers have taken too long to push for blockades in early 2020. Said that.
When COVID-19 emerged in China at the beginning of the pandemic, MP erroneously took a "step-by-step and step-by-step approach" to interventions such as social distance, quarantine, and blockade in British policy. Said that.
Follow the Daily Podcast Apple Podcasts, Google Podcasts, Spotify, Spree car
But on the lessons learned issue, Professor Whitti said the last major pandemic was HIV, and "trying to manage HIV to control COVID would obviously have disastrous consequences."
"So what we should never do is assume that just because we have learned a lot of lessons from one pandemic, they will inevitably lead to the next pandemic," he said.
"And the last outbreak I dealt with was Ebola. This was primarily a tactile illness, and this was also a completely different set of ways in which you deal with it."
He continued: "There are some very important things we made a mistake at the beginning of COVID, which turned out to be based on the assumption that it was like a previous infection and not. It is inevitable. "
COVID-19: As Professor Chris Whitty warns about a "very difficult" winter, daily cases of coronavirus in the UK are the highest since July.UK news
Source COVID-19: As Professor Chris Whitty warns about a "very difficult" winter, daily cases of coronavirus in the UK are the highest since July.UK news