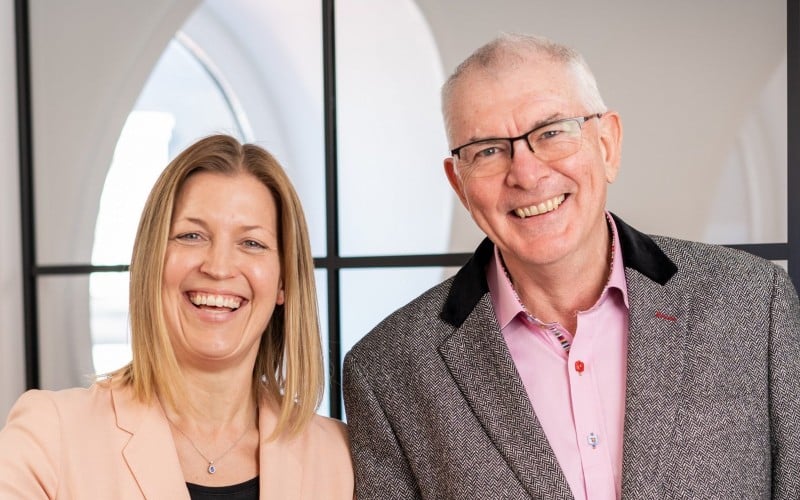 EnviroTech
Offers
A NorthEdge-backed energy technology company made its first strategic acquisition.
Correla, based in Solihull in the Midlands, was acquired by the private equity firm in March 2021 and is described as the only technology service provider with end-to-end visibility of the UK gas network.
It provides access to this data through a real-time, visual and interactive analytics dashboard, enabling customers to monitor the impact of carbon reduction programs and promote efficient energy use.
Correla moved to CloudKB, a cloud-based energy data management company based in London.
CloudKB's uMesh platform will enable Correla to better connect the energy market, ensuring the UK can decarbonise as quickly and simply as possible.
"It's been a fantastic year of growth for us," said Sian Jones, CEO of Correla (pictured above with Kevin Bird, CEO of CloudKB). "NorthEdge has continued to support us to create an exciting, innovative and forward-thinking business that allows us to deliver an exceptional experience to even more customers and continue to be a great place to work for our employees.
"In addition to all the progress we have made in the core business, the acquisition of CloudKB is an extremely important step for Correla. Together, we have the teams, technology and knowledge to drive the industry forward, accelerating the adoption of smart meters, electric vehicles and heat pumps in the UK. "
CFO Mark Naylor joined Correla in August, while Chief Revenue Officer Randall Bowen was hired last month. The company has ambitious growth goals, with Randall leading the business strategy and expansion into new markets alongside Jones.
We moved to the United States, then COVID threatened to destroy my business
Correla, supported by NorthEdge, points to the energy data platform
Source link Correla, supported by NorthEdge, points to the energy data platform