Health
Charities warn that 50,000 "missing" "untreated cancer cases" will still hit the NHS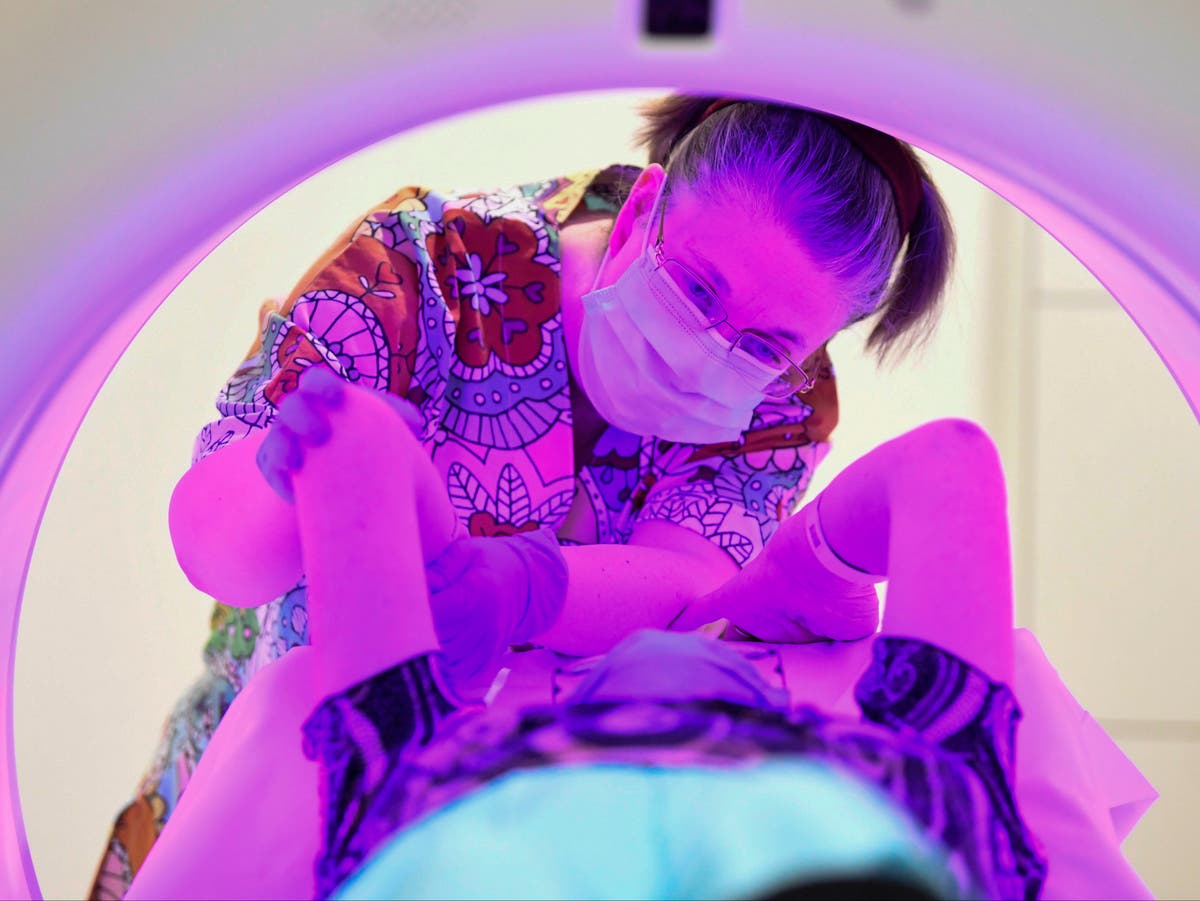 Approximately 50,000 cancer patients have not been diagnosed due to pandemics and NHS damage. Charity warns.
Macmillan Cancer Support said the size of the cancer treatment backlog "has not yet hit the NHS," suggesting that early signs of improvement in backlog resolution during the summer may be stagnant. Suggested.
If Covid-19 gets more confused this fall and winter, the number of missed diagnoses could increase, and charities are afraid.
McMillan estimated that more than 47,000 people in the UK "miss" the diagnosis, based on the difference between the number of monthly diagnoses in 2019 and the number since the pandemic began – almost two years.
Charities said they were "deeply concerned" about how cancer services would deal with people when they were finally diagnosed.
Expressing concern about the "serious shortage" of cancer nurses, the UK NHS has estimated that since March last year, it will need to work at 110% capacity for 13 consecutive months to catch up with cancer treatment.
Steven Mackintosh, Executive Director of Advocacy and Communications for McMillan Cancer Support, said:
"Thousands more are already facing delays and confusion while receiving treatment.
"Hard-working medical professionals continue to do everything they can to diagnose and treat patients on time, but they are in a difficult battle."
this month, New data revealed Over 5.8 million patients were waiting for regular surgery NHS By the end of September in the UK.
The number of emergency cancer patients who waited for more than two weeks to see a doctor was a record high in September, as was the number of people who had to wait for more than a month for treatment.
Mackintosh said: "Cancer patients are stuck and waiting in a system that is not capable of treating them fast enough.
"The government has promised the NHS's selective recovery plan, which must show how it addresses the spiral pressure on cancer services.
"Because it is more important than ever to enhance the NHS's ability to treat and support everyone with cancer, people may receive the critical care they need now and in the coming years. I can do it."
A spokesperson for the Ministry of Health said that diagnosing and treating cancer is an absolute priority, with nearly 500,000 people being tested for cancer in August and September of this year.
"We promise to continue to provide a long-term plan to tackle cancer, supporting the NHS with record investments, including £ 2 billion this year and £ 8 billion over the next three years, with an additional 9 million. They provided checks, scans, and surgery. Patients across the country, "they added.
"Most cancer services have returned above pre-pandemic levels, and the latest NHS numbers show that for the first time this year, the number of patients awaiting diagnostic scans has decreased, which means more people are needed. Have been inspected. "
Additional reporting by PA
Charities warn that 50,000 "missing" "untreated cancer cases" will still hit the NHS
Source link Charities warn that 50,000 "missing" "untreated cancer cases" will still hit the NHS